Mentors! Welcome! This is for you...
Hello and welcome to the community!
We are live and the first mentors have already created their profiles.
You should have received your invite to be a mentor by now. (If you filled in the form)
If you want to be a mentor but have not filled in the form please let us know your details here.
We have great gratitude to you
Thank you for sharing your time expertise and learnings to help others maximise their impact. We could not deliver this service without you.
Here are 13 reminders of why you signed up to be a mentor.
Thank you!
Welcome video:
What do you need to do now?
Log in and complete your onboarding. I take you through that process in the video above. Make sure you fill out your profile fully because mentees will search by keywords.
Update your profile
Access profile settings on the left.
Update your profile.
Let everyone know what you are all about. Upload a piccie. Tag your professional skills. These are displayed on your thumb nail.


Service settings
Within service settings you will find two questions first. Please explain why you want to mentor and what makes you suitable as a mentor for the first question. The second question is about finding the right mentee. Who/ what sort of mentee do you think would find value in your experience?
Calendar

Update edit or delete the calendar slots you have put forward.

Make sure your calendar is connected
You can find this under account settings.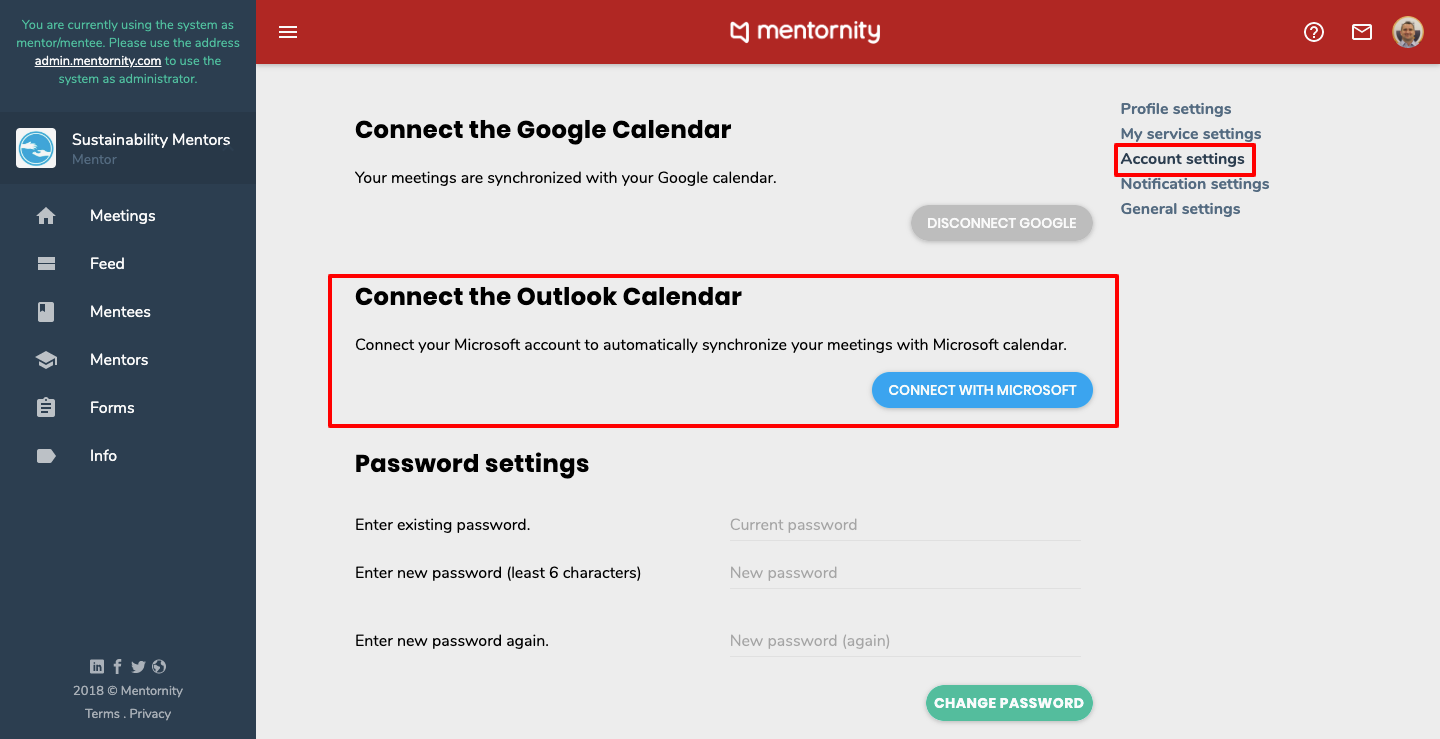 What now?
ONce you have updated your profile. Sit tight until a mentee gets in touch! Please share the following on Linkedin Twitter etc...
"Just completed mentor onboarding on Sustainability Mentors. I am now a mentor and you can be mentored by me! Sign up here: http://bit.ly/SustainabilityMentors @sustainablement "
Wait don't go! Action required!
Please fill in this form (it is only 4 questions and 2 of them are first and last name!) . This is so we send you the specific content related to your role.