I got ANOTHER really lovely email this week...
This was from a recent mentee who had signed up and found a mentor straight away. He was letting me know and that made me very happy!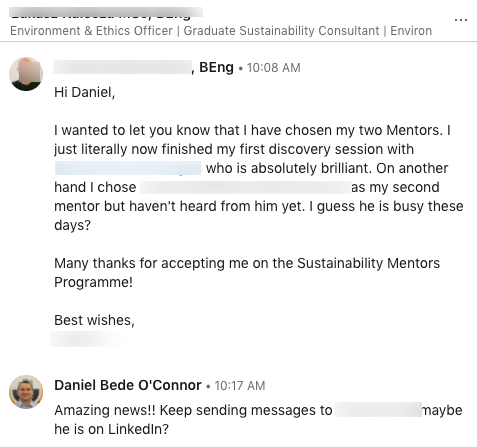 Our inaugural live mentor & mentee matching session went down quite well back in March.
About 20 people from all over the world gathered on Zoom.
I gave an introduction. We talked a little about the programme.
The purpose was to do some live matchmaking however we really just talked about various issues.
Then COVID19 kinda took over and it is only now that I have the capacity to think about the value of these meetings.
So I am going to make these events a monthly occurrence where you can just drop in and find a mentor or mentee or just talk about any issues you are facing in the world of sustainability.
And to add a bit more flavour
We will be inviting sustainability leaders to share their thoughts.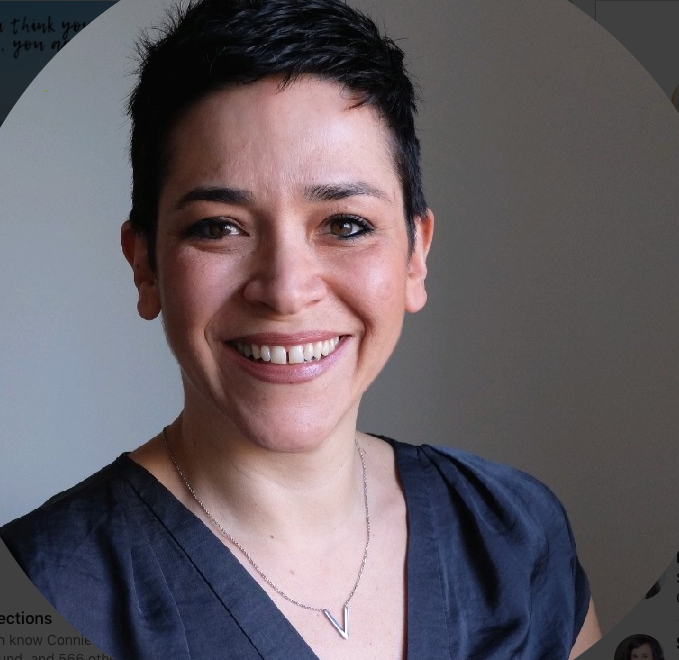 This month we are very lucky to have Virginia Cinquemani . Virginia will be sharing the techniques necessary to gear up for success and will help us understand mindset and fundamental skills to be a successful sustainability professional.
Virginia has recently written the book SustainABLE which goes into the process in much more detail .
Join us to hear her inspirational story.
What now?
If you want to network with other sustainability pros right across the spectrum (international, inter-sectoral , interdisciplinary, intergenerational!) online and discuss issues then please join us at the following time.
Jul 8, 3PM BST (You can work out your local time by using WorldTimeBuddy)
Click this link at the appropriate time
Let me know what you think of these times slots.
I am experimenting with timings as we have a very diverse community spread across timezones.
If you find that the time is not great let me know and I can set up another session.