A big warm welcome to Sustainability Mentors...
Our Mentor of the Month is Allan Sandilands. Allan supports three mentees on our platform!! Allan's impressive achievements during his overall career and specifically with Resource Futures have given him a substantial foundation for mentorship.
Sustainability Mentors' Founder, Daniel O'Connor, sat down for a chat to see what he's doing to support the mentees:

Hi Allan. You're a Sustainability Mentor for three mentees already, right? What was the motivation for taking on that responsibility?
If you work in sustainability, you want to see an impact and you want to help people, and the longer that you're in the industry, and the more experiences you have, the greater that want becomes. Part of the way to see that impact is to help people. If you can make somebody else's life a bit easier in order to get a foothold or to move past a barrier, then you should. I simply wanted to share. I'm not saying I've got the answers, but I've got my experiences, and so far that seems to be of interest to the mentees in terms of offering a different perspective.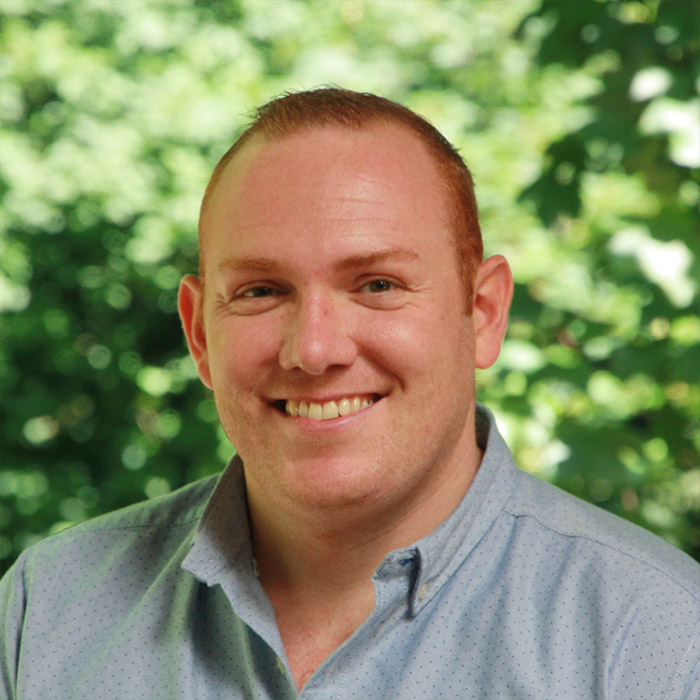 Allan Sandilands
That's great Allan! You're passing on that learning right?
Yeah. It's that simple. There are things that just didn't work for me. If I was doing it all over again, I might have tried a different approach. By the sounds of it, the problems or the issues that the mentees are having and that they want guidance on are relatable. I'm saying things like, "Well, don't do as I did because this was the outcome. Try something new and it might be more effective or different for you."
Do you want to be mentor of the month? Get in front of 1000+ sustainability pros. Let me know your availability and I will take you through the process.
Could you tell us a bit about your work at Resource Futures?
I'm Principal Consultant at Resource Futures and we're a B Corp non-profit-distributing consultancy. Resource Futures encourages its staff to seek out opportunities, to influence, and to be impactful. Sometimes that's paid for by the profits that we make or it could be with our paid work, they're supportive of that.
I think the lasting thing for me with Sustainability Mentors is actually that I've met three very interesting people as mentees who I now could see future business relationships with down the line.
I'm also curious about what I can learn from them. They are in different stages of their careers than I am, in different sectors, different parts of the country and the world. So that is very exciting and interesting for me as a bit of my own personal development.
That's a good point. How has mentorship made you grow?
Well, there's already been a good exchange of information. So during the discussions, we'd say "Oh, you should look at this. I'll share this link with you." They're expanding my knowledge through the discussions and what they're getting involved in and what they do in their day job and vice versa. It's all personal development. It's good to talk to new people, and, as I said, people from around the world are operating in completely different cultures and therefore, will have a very different take on the world to me.
We do emphasise that the relationship should be mentee led...
I think that's really good to do, to be honest, because it takes a bit of the pressure off of being a mentor. If you're a mentor and you're a line manager in your own company, then you're thinking about the line management situation with staff. You're thinking about giving them a structure and a support network that you're responsible for.
Whereas as a mentor on this platform, you're responding to the mentee's needs, and if the mentee doesn't need you for three months, then that's fine. Equally, if they would like more time spent on them and you can give it, great, but it's driven by their needs, not yours.
How have things started with your three mentees?
The first sessions were obviously just a bit of getting to know each other and understanding what they wanted out of the mentor relationship and establishing boundaries. We are just starting to scratch the surface around some of the immediate things, in terms of 'I've got this strategy or this problem that I need to start talking about now'. There's also a bit of a longer-term discussion with some mentees as they wanted to use me as a sounding board to discuss their career progression or something like that.
You mentioned a little bit about time taken. How have you managed that?
We found that an hour was probably good for the first initial session, because we spent maybe half an hour talking to each other about our own backgrounds, explaining where each of us were coming from. This helps the mentee to understand what they can ask for help with. Then the second half of it was spent talking a little bit more about what we hoped to get out of the relationship and any immediate things that jumped out. I agreed with all three that a monthly catch up is what works for me and works for them.
Allan, anything else you want to get across to readers?
Yeah. I think that the main thing that I found with all three mentees is that they've had their own experiences and they're all at their own stages of their career. You don't want to come across as a know-it-all and that's what I was very aware of.
But what they found really valuable was to consult someone who, firstly has had different experiences, but secondly, comes from a sustainability organisation or just outside of their own organisation.
It's quite common to bring in a consultant to give an objective viewpoint, but mentorship is a bit different..
Yeah. I think it brings a degree of impartiality as well. There's no hidden agenda. In the mentor role, you're not trying to sell them something at the end of it. I think that's where mentorship is good and I think the establishment of the mentor structure gave the mentees that assurance and allowed me to determine when this was starting to fall into the free consultancy category and prevent that.
Do you think we've achieved that with this platform?
Yeah. I think the mentees have come into it with a bit of an open mind as well and are just grateful of what they're getting, to be honest. I don't think they came in with really high demands or expectations, or want for someone to really steward their career, et cetera. It is a bit of a mentor-sounding board, in terms of, "Can I test this idea with you? Can I bounce this off of you? What would you recommend for this? I'm going to try this, do you think that would work?" Those types of questions are common, it's not a place for "Tell me what I should do."
So I think the mentees have to have their own ideas. It can't just be, "I've got a problem, help me solve it." It's a "Do you think this approach would work? I'm going to try this."
Thank you for your time Allan!
Do you want to be mentor of the month? Get in front of 1000+ sustainability pros. Let me know your availability and i will take you through the process.