How to switch between mentor and mentee accounts..
We just made it much easier to switch between your mentee and mentor accounts
It's pretty simple. I won't waffle on.
You told us in our first customer feedback survey , that you did not like to log in and then out to get between mentor and mentee accounts.
So we introduced a simple toggle between the two accounts.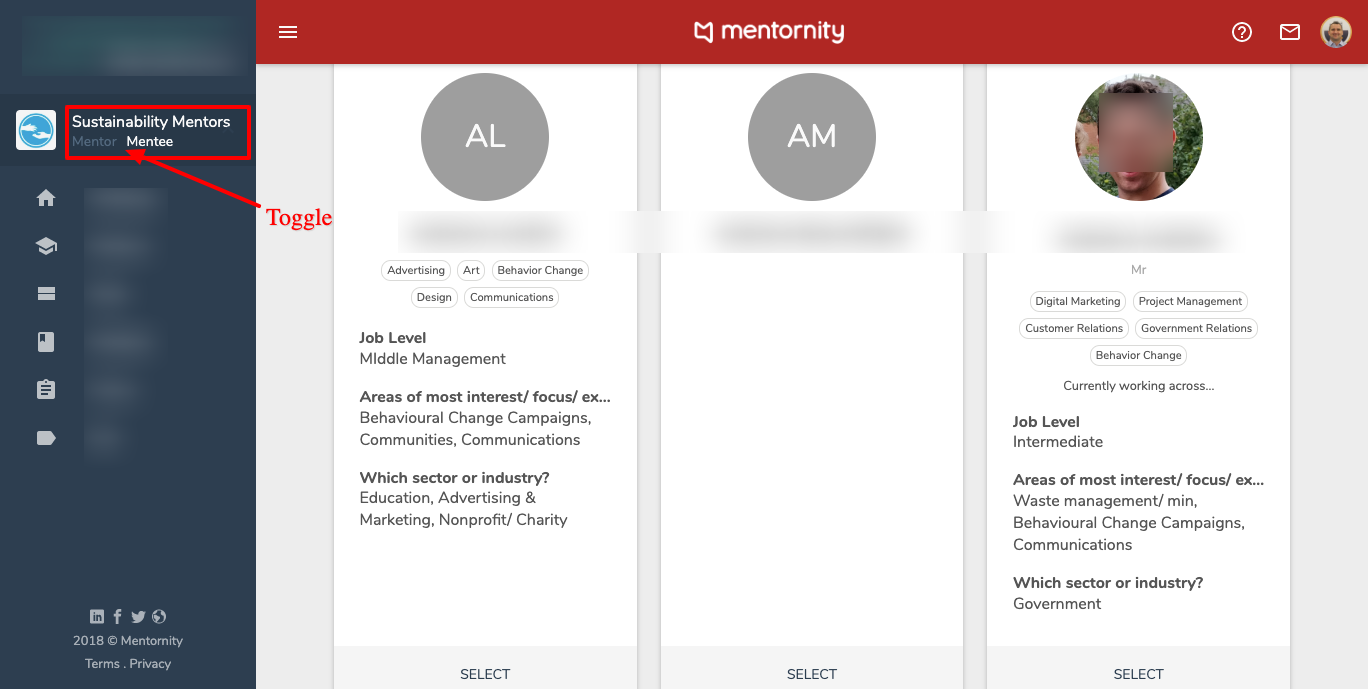 We are on a journey and our vision is that this will be a world class mentorship programme. Read more here.
Feedback
Please help us get better so that we can facilitate more mentorship and maximise impact. Please fill in our survey here.