We have our very first mentor mentee online meetings booked into the calendars already!
The mentorship system has only been live for 10 days and we have had our very first online sessions booked into people's calendars!
I am constantly amazed at the power of the internet. The internet can be a force for good. The internet can be a force for sustainability. The Sustainability Mentors platform is an example of that.
Already we have 69 mentees who have found a mentor. That is brilliant! 69 people who want to focus their sustainability performance by being mentored by a more experienced sustainability professional.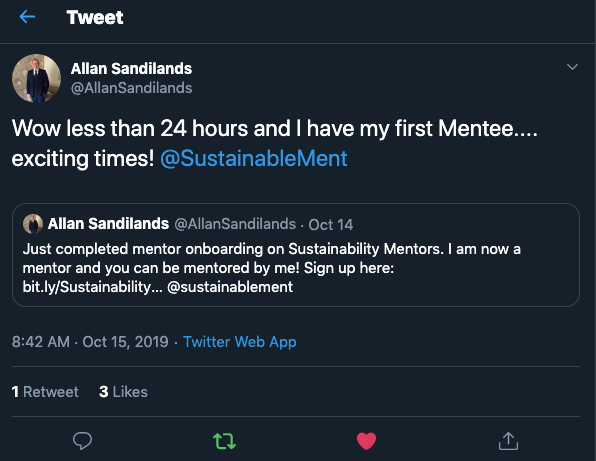 (You can follow Allan Sandilands here. Allan is Principal Consultant with Resource Futures and a Total Homes Board Member.)
Statistics
We have 326 mentors and 427 mentees.
15% of the mentorship community are CEO level.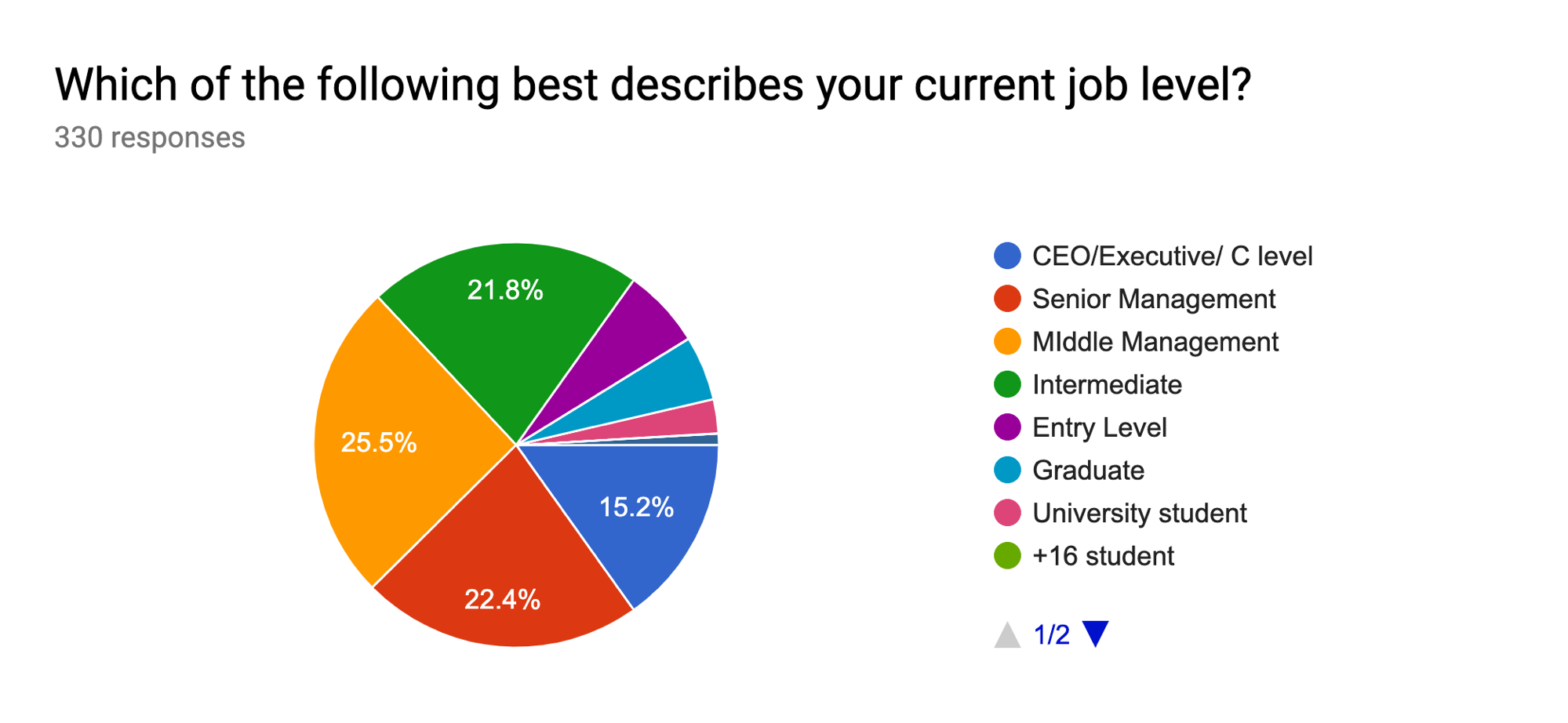 You can also see we have a very balanced mentor/ mentee split with 66.5% opting to both be a mentor and also mentee.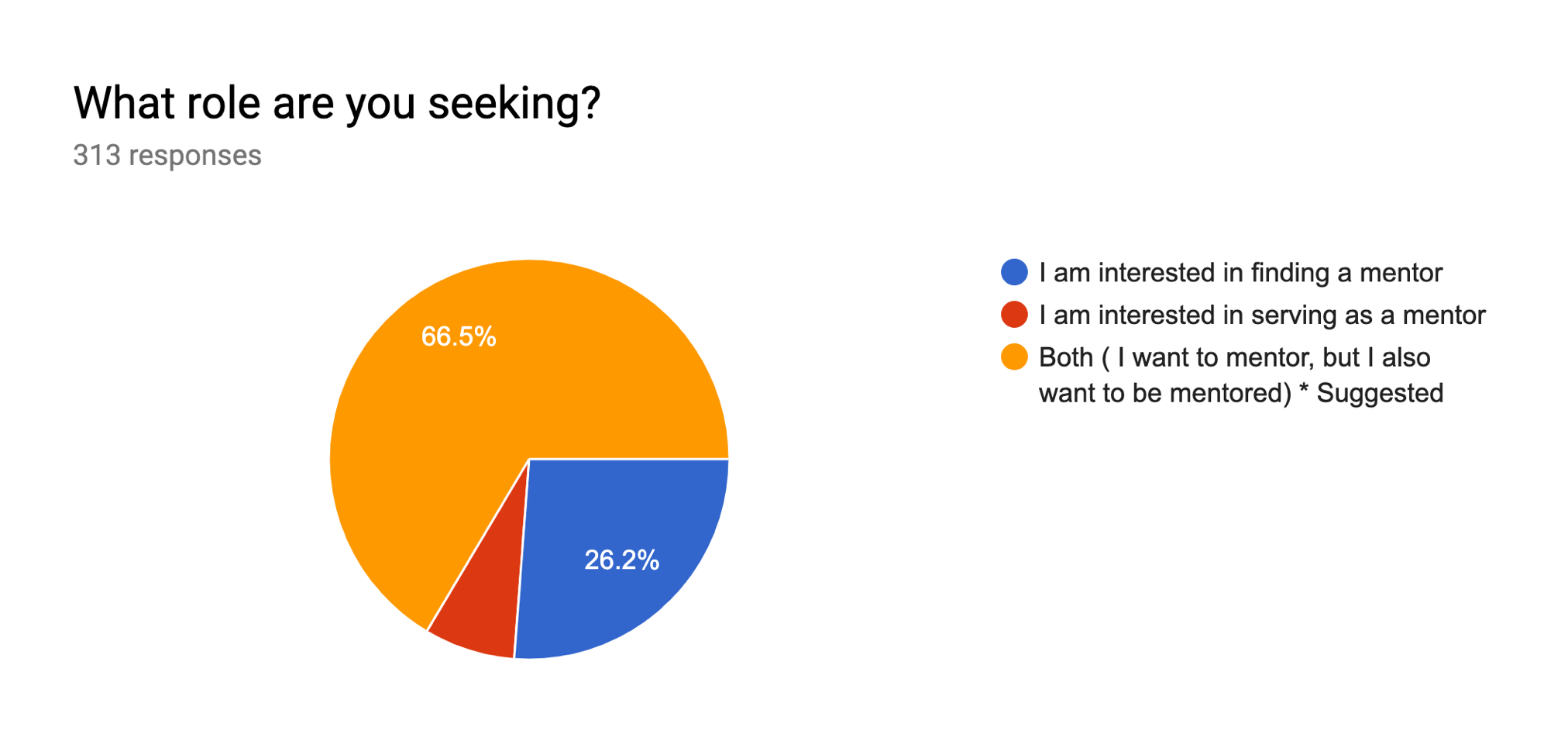 We already know that mentorship can have many benefits for mentors and mentees.
We already know that this is a mission to expedite sustainability by sharing experience one on one to speed up and maximise impact.
And we already know that we are going to help you in the mentorship programme at every step of the way.
Action required
So if you have signed up, but haven't got started then please make sure you get involved.
If you are a mentor then please fill in your profile.
If you are a mentee then log in and get linked up!
If you have not signed up yet and you want to take action then sign up here.
If you haven't quite decided on getting involved then have a read of this.
Thank you for being part of this and please share this with colleagues and peers.