Every year, thousands upon thousands of large conferences take place around the world.
Conferences are great for generating ideas, meeting people who can help you and getting educated!
At each event, there are winners and losers, with some people coming away feeling inspired, and others feeling burned out with opportunities having been missed.
In this quick article, we are going to highlight five great tips and techniques for making sure that you maximise the opportunity a large conference provides.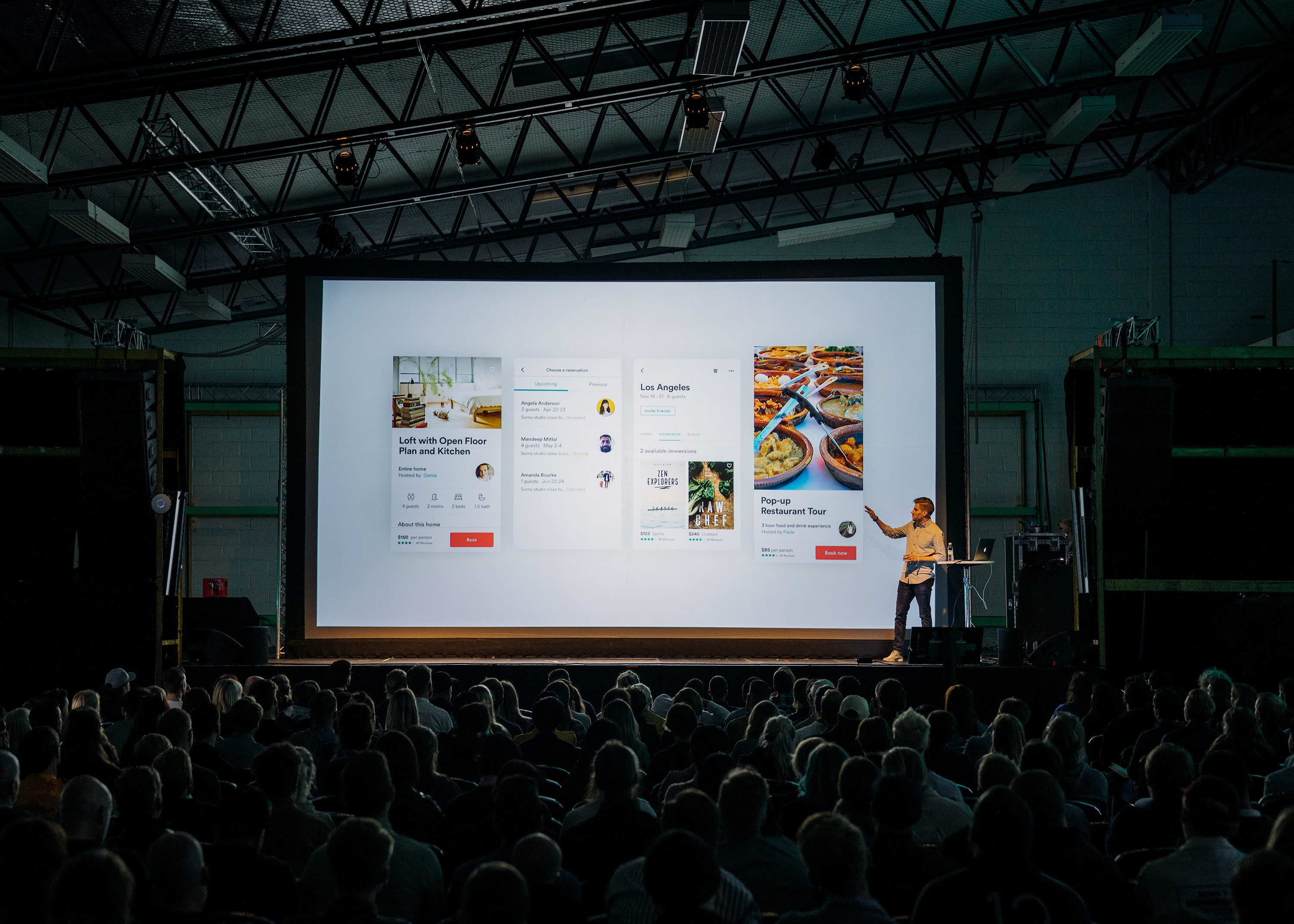 Tip 1: Set up meetings before you go
Conferences are full of colleagues, prospects, future employers, potential customers, peers, and more. However, you can't just rock up and hope to bump into friendly faces, you have to make it happen. Get on the event website, LinkedIn, and your email client, and start setting up lunch and coffee meetings for your brief time at the event. These meetings usually end up being relaxed, enjoyable, and beneficial.
Tip 2: Learn from other attendees
Conferences fill up based on the quality of speakers, presenters, and exhibitors who will be attending. You can get a quality education on the main topics of the event by attending as many talks as possible, and then when the talks are over, going and socialising in the bar and restaurant to keep the learning process going! Chat and network with others at every opportunity and be sure to listen more than you speak as this is vital for gaining quality contacts and relevant information. Here's how to break the ice.
Tip 3: Pace yourself!
These conferences can be full of tens of thousands of people and you don't have time to attend every talk, speak to every person, and enjoy all of the food and drink that goes around. Know your limits, don't get carried away, pace yourself, don't drink too much, and don't get too relaxed. If you want to maximise the opportunity of the conference, you'll remember to keep everything in good balance and moderation.
Talking is exhausting, so remember to listen. Walking around big exhibition halls from early in the morning until late in the afternoon will wipe you out, so take a power nap if your accommodation is close by.
Tip 4: Work while you move
Taking a train or bus to the conference? Get your laptop or phone out and start making notes and preparations. At any opportunity be ready to spring into action and do some work, even in the back of a taxi. When under pressure and working in transit, you can still be incredibly productive. If you meet some incredible people at the conference and you want to write down what they've said before you forget it, find a quiet corner or a cafe to quickly type it up.
Tip 5: Use Evernote (or something similar)
This is one of the most useful apps you'll ever find for taking with you to a conference. You can capture thoughts, memories, conversations, ideas, photos, files, and much more. The part of your brain that is most cluttered can be swept up and moved onto Evernote to relieve some of your brainpower. You can save yourself many hours per week, making yourself way more productive than before.
In the middle of an interesting conversation? Ask them if you can record the chat. Later on, you can listen back to the chat and extract the best ideas.
In an interesting presentation? Take photos of their slideshows and review them later.
Overall advice
Maximise your time by maximising your productivity. Maximise your energy by looking after your health. Maximise your data capture by maximising your tech. Whatever you do, don't see a conference as a chance to chill out and share your ideas - you're there to learn!
Have you joined up to our "6 Week Welcome Email Series" yet? This takes you incrementally through setting a vision and generating ideas. Click the button below.