---
Each month we scour the web and talk to our friends for tips, tricks and tools to help you tackle different challenges and become better!
This month we share some tips on breaking the ice – after all no-one should be stuck for words when meeting new people!
We've also found some cool remedies that will help you ward off the dreaded cold and flu symptoms this winter and stay positive and healthy.
Tips
Ever felt lost for words or a bit shy when out and about networking? Of course you have! But there really is no need if you have a handful of conversation starters tucked up your sleeve to help you transform an awkward, stilted conversation into an interesting, enjoyable two-way discussion that can help you form connections with real prospects, referrals, and partners.
So, what makes a good conversation starter?
Open-ended: a broad question usually generates a far more engaging answer than a close-ended one.
Non-routine: Breaking out of the standard job and weather-related questions will jolt the person you're talking to out of autopilot. You'll also make yourself more memorable.
Professional: Some topics are more suited for your friends and family than new contacts. Always remember that your questions shouldn't make your conversational partner uncomfortable!
Relevant: If you can, start a conversation about something timely or specific, such as the event you're attending, the speakers, your industry or current interests. You'll make it easier for the other person to contribute.
I have written a guide to breaking the ice. Read it here.
Get more like this along with a further 125 conversation starters you can use in pretty much any situation.
---
Tools
It's so much easier to stay positive and productive if we're healthy! As we're swiftly heading into cold and flu season and, somewhat alarmingly, the NHS has predicted that we're facing the worst flu season in history.

We've found these 16 remedies that are designed to kick cold symptoms to help reduce your risk so you can stay strong and healthy this winter!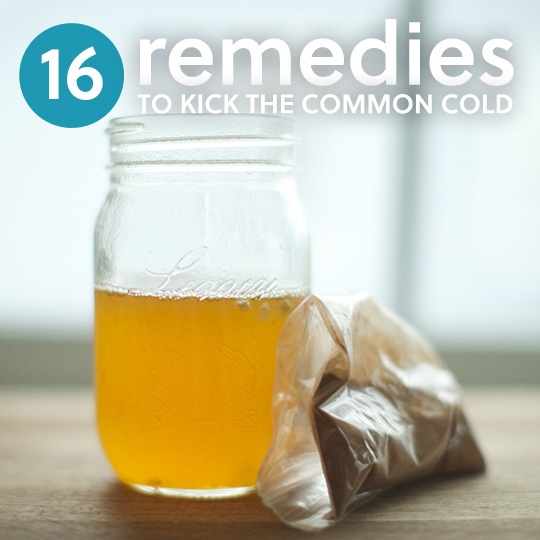 Let us know how you get on and do send us your tips and tools to beat the cold and lu season this year.
---

We hope you find our tips, tricks and tools useful. Do you have any you'd like to share with us? Submit your comments below and we'll take a look!