A wide range of unwanted stationery is being put to good use and donated to schools and charities thanks to the Warp It community.
Found during clearances or stationery amnesties taking place at universities and other Warp it members organisations, the huge range of stationery includes items such as staplers, pens, pencils, labels, folders, scissors, sticky notes, paper, notebooks, envelopes, binders, and clipboards.
Often, these clearances will reveal a huge amount of stationery supplies that are unopened and in pristine condition.
If you have any clearances on the horizon be sure to get in touch so we can help.
Because the stationery is rescued and put to good use, it benefits the recipient charity or school while the donating organisation also saves costs, reduces waste and their environmental impact, while moving towards net zero targets.
One university recently donated over 3,670 items ranging from pens, files, paper, and labels to support a community association's quest to give 550 local school pupils school stationery sets.
The donations were given as part of the London Metropolitan University's drive to move to a hybrid and paperless way of working. Its professional services staff cleared out storage spaces, desks, and pedestals unearthing thousands of items ideal for reusing. By using the Warp It system, many of these items were matched with charities and community organisations including the Walthamstow Stadium Area Residents and Community Association, who were appealing for stationery to support local school children.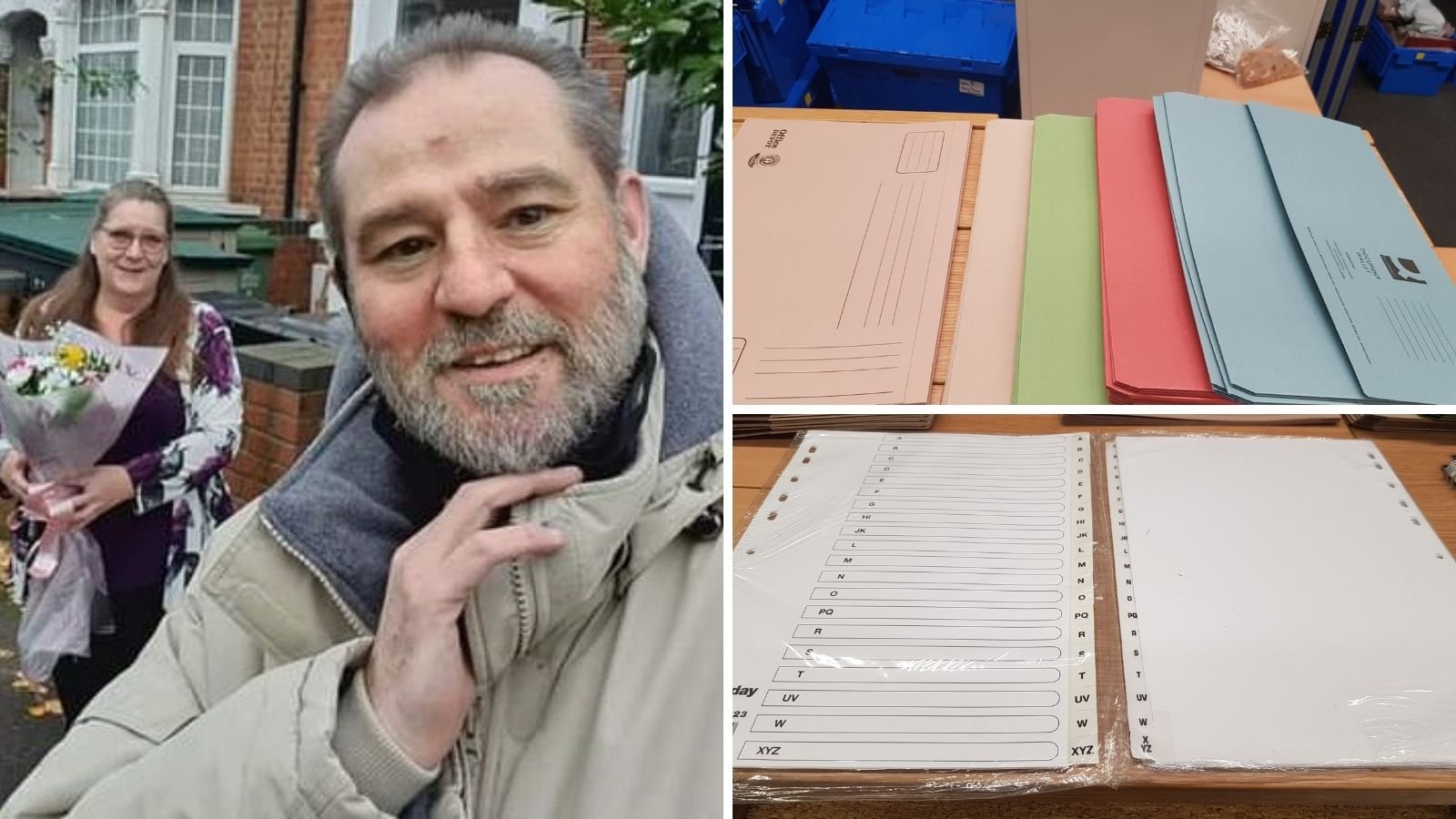 Above left to right: Gail Penfold of the Walthamstow Stadium Area Residents and Community Association with Councillor John Moss and stationery items donated by the London Metropolitan University.
The Warp It system also allows organisations to reuse internally, so that stationery items can swiftly and easily be put to good use within other departments.
This makes financial and environmental sense when considering the average person has an array of unused or forgotten stationery hiding in their drawers or cupboards.
For example, a stapler can cost anywhere between cost £3 to £15 and many individuals may have more than one, which means there is a significant value in these lower-value, high-volume assets. In a large organisation with thousands of employees, these numbers swiftly add up.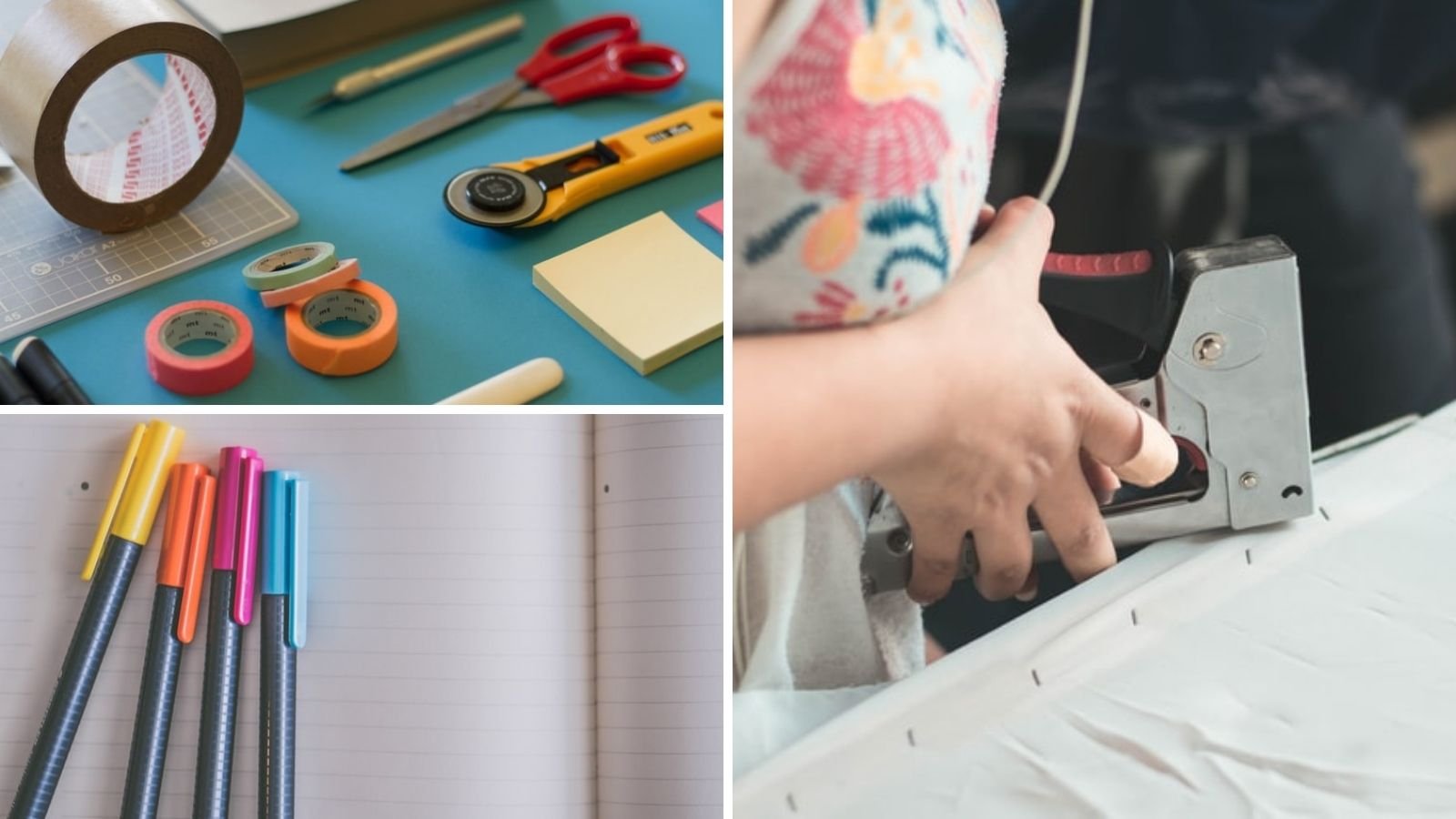 Above: a huge range of stationery can be reused.
Most large organisations are likely to have thousands of surplus stationery items yet often still procure new goods. This is where Warp it comes into its own by allowing users to proactively rehome a vast amount of stationery while making financial savings, avoiding landfill, and reducing their impact on the environment.
If you have surplus stationery you would like to donate, why not hold a stationery amnesty? It's a 'no questions asked' drop off point for staff to return excess stationery save money and reduce environmental impacts.
Find out more about holding a stationery amnesty.
Find out more about signing up your charity, school or third sector organisation.
Read how to donate your surplus assets to charity on Warp It.