This blog post is about one hurdle you may face in an organisation when it comes to setting up a reuse program for surplus assets, furniture and equipment. Reuse is not given the priority it deserves- we explain why.
Did you know that reuse actually has a much greater impact than recycling? It saves more carbon, it saves more money, it has a huge social impact.
Yet recycling gets all the attention and all the funds. We're going to show you some evidence to support this claim.
When you reuse an item, you prevent or delay the manufacture of a brand new item. One of the biggest avoided impacts is carbon emissions. All goods
require
energy to
be built
and transported and thus the supply chain carbon impacts are reduced.
This
is known
as Scope 3 carbon emissions.
So why then do we concentrate on recycling products when we should concentrate on stopping their production
?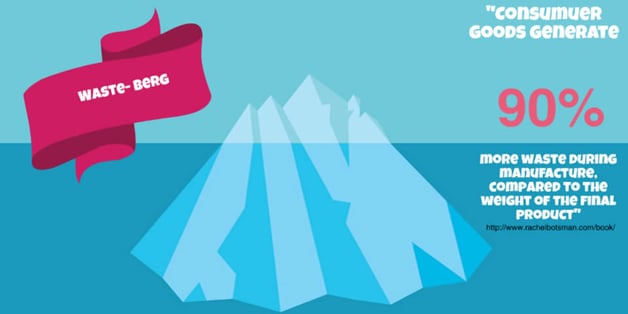 Another benefit to reuse is on the waste side of things. Consumer goods generate 90% more waste during manufacture than they do during disposal.
The chair you're sitting on for example, produces 90 times more waste in weight than the actual weight of the product
!
If we can stop the manufacture of new chairs and repair refurbish or reuse existing chairs, we stop all that waste
.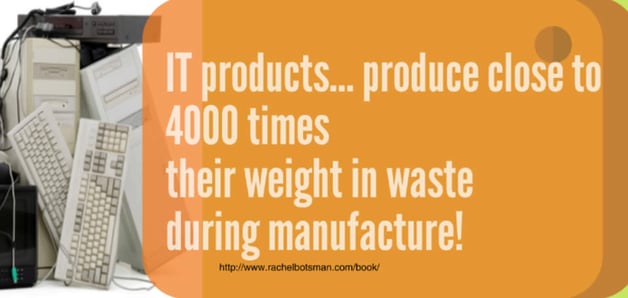 When you reuse an item you avoid paying for its disposal, which is great, but not all the money relates to disposal costs
. The item that you're throwing away actually has a lot more cost tied up in it.
By reusing, you're stopping the
purchase
of new items, so the procurement department benefits
considerably
. Savings our customers have made on Warp It are over £9mil.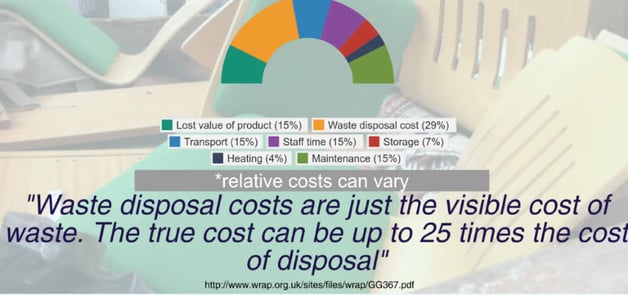 There are some
other benefits
that we didn't realise
initially
, one of which is staff time management and time savings
.
Now, procurement managers often come to us telling us that when they're using Warp It
internally
they see the incidences of
purchase
orders go down, and the associated time cost with those
purchase
orders too
.
Those
purchase
orders are now
being avoided
because staff are trading
internally
and
externally
.
The procurement impacts are another reason reuse should
be given
more priority.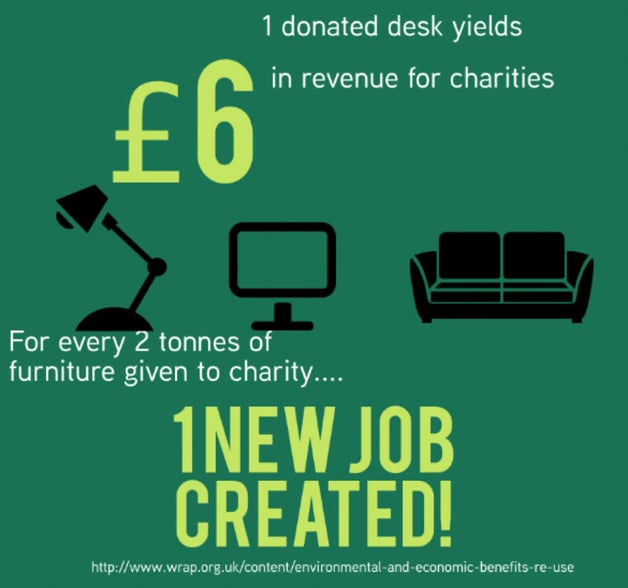 This covers the first barrier to reuse, which is the fact that reuse isn't given the priority it deserves.
What we are encouraging you to do now is explore this with your sustainability or procurement committee
.