This blog post is about how a large organisation is using Warp It to reuse and cascade their IT assets throughout the organisaition , as well as donating externally- to maximise the value of the assets.
Warp It have built relationships with so many of our wonderful customers, none less so than Alan Peddie, who manages the Warp It portal at the University of Edinburgh. We invited Alan to speak frankly about his experience of using Warp It and how it has:
Redistrinbuting IT assets internally
Facilitated donation of assets to the charity sector
Encouraged refurbishment as well as reuse
Helped over 500 computers get refurbished instead of recycled externally
Given Alan a very unique superhero-style nickname!
What is happening?
Internally, we essentially use Warp It as it's intended, as a place for people to share reusable items.
Back, maybe two years ago, we'd had a discussion with people on our IT team, which revolved around the idea that people were already using ad hoc email lists to say, "Oh, I've got three spare PCs. Does anyone want them? They're perfectly fine." When we said, "Why don't we formalize this across the whole university? Why don't we put them on Warp It and see if more people want them?"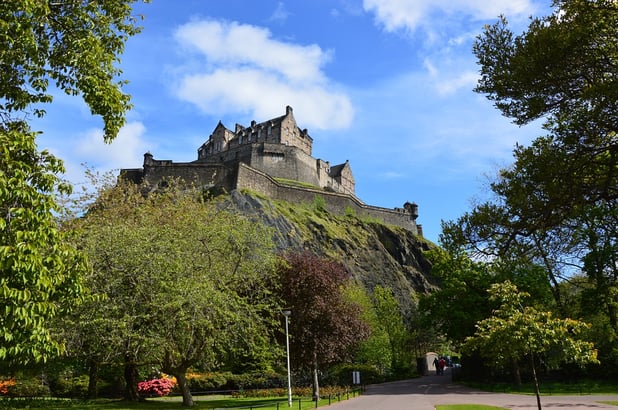 Sensitive data
There were obviously concerns with data implications, so after long discussions with the records management department and IT department, these people helped get us to the point where the wiping technology that we use locally wipes them to a level that's acceptable for us to reuse internally. We got the green light to start reusing PCs internally, which has been a huge benefit for reuse internally and externally on the back of some really fruitful discussions.
Every year we send about 3,000 PC to electronics waste contractors ,so it's not like these things go in the bin, but they're recycled. When we started having discussions along the lines of 'Could we find a home for these internally', very quickly, we found out the answer was yes and at a decent volume too.
Remade in Edinburgh
We still had some assets that required repair and could not be reused internally.
A social enterprise locally in Edinburgh called Remade in Edinburgh were very, very keen to get their hands on our gear because they are very, very good at fixing things and then, teaching people how to also fix those things and putting them back in the system.

Savings made since joining Warp-it to January 2018. See here for up to date metrics.
Over 500 units donated and refurbished
On a very basic level, over the past two years, we have found all of these machines that don't have any use in the uni, they're either too old or we don't have anywhere to store them. We got over the data problem by physically just removing the hard drive. We gave them to Remade at Edinburgh. We're talking 500 machines over the past two years and they're happy to take them, buy hard drives on the cheap, refurbish these machines and then sell them to people who can't necessarily afford or don't want to pay full price for a desktop PC that can work really, really well for a good three, four, five, even six years. There's just no use for the units at the university for various different reasons, the biggest one being storage.
Fixing their own units too
Now we've got over that storage problem. We're noticing the same kind of numbers being used internally, but the spillover is still going to Remade in Edinburgh, so if we get 50 machines, 40 of them are perfectly fine to reuse internally. We'll fix them up. We'll reuse them. Those 10 that we can't, Remade will come in, they'll take them. We remove the hard drives and everyone wins.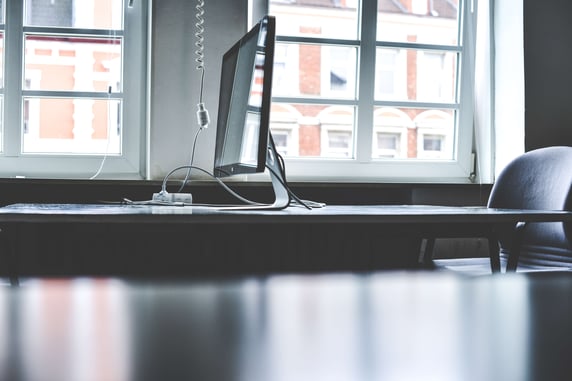 Phrase your questions to get the answers you need
The biggest thing I always found is if you go to the people who are the internal gatekeepers who might not necessarily be the people who want to help you change, and say "I have this problem. You are the expert in this area. Can you help me solve this problem?" Their ego won't be able to handle it. They'll help you. For example, with the Records Management people, I didn't go to them and say, "I want to give 500 PCs to a social enterprise locally." I just said, "What's the problem with giving a hard drive out externally?" It was explained to me very, very clearly what the problems were and how to get over those problems. Slowly, but surely, these problems just solved themselves.
The human element
I think one of the best things is, and you really get this actually with Warp It, that I don't feel like Warp It is a website that's faceless. There's someone behind it that you can contact if you want some advice, you want a tip, you need to ask someone a question, and I try and be the guy for that. When we were at a event recently, someone just called me Warp It Man. "Oh, you're Warp It Man. I know you. I've seen your emails." Makes people realize, "Oh, yeah, there's this person who wants to help." I think having someone who's willing to get their face out there and be the person that can link all these people up is invaluable.
Warp It Man is the hero that reuse deserves! Well, thank you so much to Alan for his time and explanation of Warp It and their IT reuse and refurbishment project.