Mike Howroyd from Leeds University is a customer who pushes us to be better. When University of Leeds joined Warp It a few months ago, he was not keen on how the landing page for the university looked.
His whole ethos is that things have to be easy to get maximum participation. We agree. He said there was no need for the Warp It telephone number and social media channels to be on the organisation landing page. He also said that the footer was confusing for his staff. You can see the old footer by scrolling down to the bottom of this page!
We agreed with all that he said!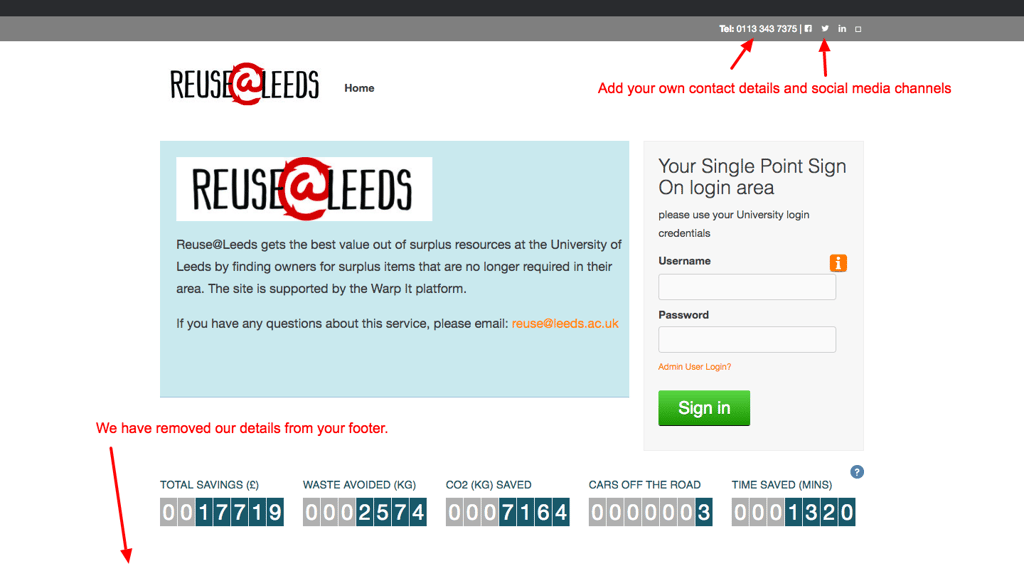 So now you can add your own number and social media channels to the header. If you go to admin> settings> edit profile and update the details you will then see those details reflected on your organisation Warp It pages. (We got rid of the old footer all together. )
So what are the benefits?
Our chat box is still active to field any queries that come up but now your staff know exactly where to go if they have any issues we cannot answer.