---
We were awarded "NHS Supplier of the Year" at the NHS Sustainability Awards last Thursday!
The NHS is one of Britain's proudest achievements. And today its staff do a superb job treating record numbers of patients.
We are proud and honoured to help our NHS customers save millions of pounds by making it easy to reuse surplus furniture and equipment without the need for storage.
Thank you to all our customers who push us to be better at solving their surplus furniture and equipment problems.
---
How did we get to this?
We only started really focussing on the NHS a few years ago after attending a NHS Sustainability workshop in Liverpool hosted by Ian Stenton at Royal Liverpool & Broadgreen University Hospitals NHS Trust.
We got 5 customers from that one event. We then went crazy trying to bring as many NHS customers on board as we could. We lost a few customers in the early days and I admit that our service was not as good as it could be when trying to change purchasing and disposal behaviour.
We learned from experience and we have tweaked our service offering to fit the needs of the NHS by offering much more hands on support to embed the service and changes to practice.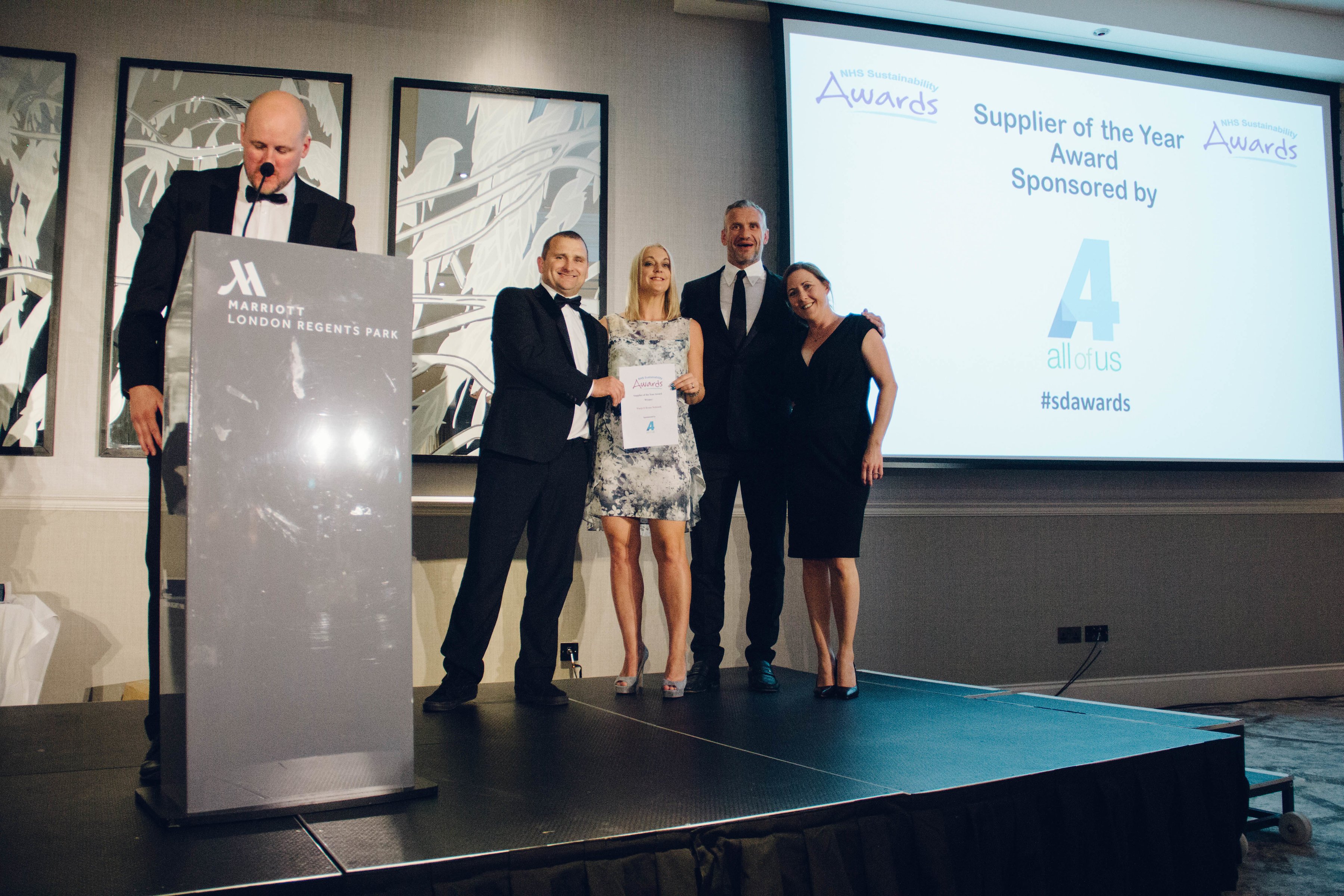 Warp It NHS Suppliers of the Year 2018
Our top 20 NHS customers invest £300 a month into our service and get the following average returns:
£4842 avoided spend on procurement and skip charges each month

850KG of waste diverted from landfill

2.3 tonnes of carbon dioxide diverted from manufacture

You can see what our customers say about our

service here.
---
Our service is simple and cuts through the clutter and admin headaches of reusing surplus assets.
Warp It helps organisations to collaborate by making it easy to swap and share surplus assets within the organisation but also between each other.
For example one Trust might be throwing out some care equipment when another hospital could use it.
The system helps institutions like Trusts, Universities , Voluntary Sector , Council and Central Government get and give surplus assets to each other- helping to build up collaboration capacity and trust between organisations.
The types of assets that get swapped within and between Trusts and other agencies include:
Furniture
Stationery
Medical equipment
Clinical supplies
Lab equipment
Vehicles
any tangible assets!
A great example was when NHS South London and Maudsley need to dispose of 40 large waste bins. They were snapped up by NHS Tayside in Dundee!! NHS Tayside saved £15K as a result of this trade!
Other examples include trades between the NHS and universities and NHS and Central Gov.
Shrewsbury and Telford NHS Trust have just claimed £4K worth of furniture of the Ministry Of Justice for their Renal Ward.
Take a look what is available on the site now- all available to Trusts for free.
This saves money on procurement and facilities management and so these savings can reduce the costs of facility management and procurement and in the end diverting savings into front line care.
In summary we help the NHS to collaborate and use it's land and buildings better- saving money, maximising asset value and liberating space.
Evidence
The system is already used across 20% of the NHS, so is well proven.
For example: Across 8 partnership NHS organisations in Scotland the following savings have been accrued in 3 years;
 £1,262,569 of cost avoidance on £35K investment
 4286 users
 £6,790 donated to charity
 £13,563 donated between boards and the rest of the public sector
 £46,639 in asset value claimed from other institutions
In the City of Sunderland partners have saved over £1million by sharing surplus assets. You can see the Trust Chief Exec talking about the service below.
You can see the Group Deputy Chief Executive of Royal Free NHS Talk about the service below.
Top 20 performing Trusts on the system
Some examples of our very top performers can be found here.
You can download the savings data of our Top 20 performing NHS Trusts here.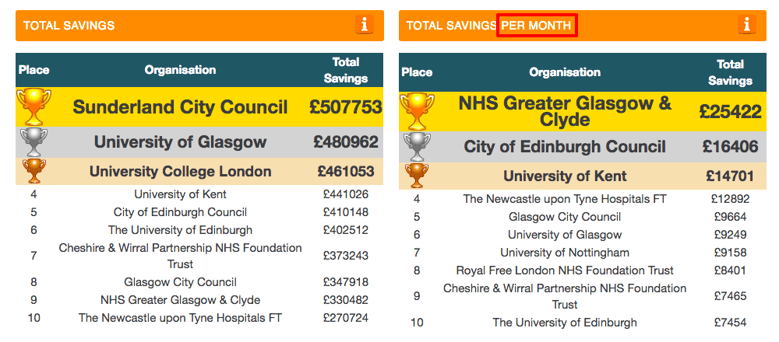 What now?
If this is something that you want to bring to the attention of your Trust you might want to consider inviting us in to talk to your facilities , procurement, asset management committees.
Of course you will want to discuss this with us first and so please let us know when to call you to discuss right there. The conversation should take around 10 mins and you will understand in more depth how we can help your TRust.

---