In this blog post we explain exactly how reuse, and the development of a reuse programme, can reduce procurement demand in the procurement department. This in turn gives staff and colleagues in the procurement department an opportunity to reduce their workload on administrative tasks and focus on more meaningful jobs.
The major discussions in this article are: reducing unnecessary procurement, managing procurement demand, and the first step on the procurement journey "Do I need to buy this item in the first place"?
We round off by exploring a perverse incentive which is thrown up as a result of disrupting existing practices
How does reuse reduce procurement demand?
Let us explain in more depth how reuse reduces procurement demand, and why that has a direct and positive effect. Reuse (and Warp It) reduces procurement demand because we make it easy for staff to find surplus assets, which they were going to buy new, but can discover on their reuse system.
What that means is, the person who was going to buy new, isn't now filling out a purchase order. If someone fills out a purchase order, it gets sent to the procurement department to process. The procurement department might take 10 minutes, 20 minutes or 60 minutes to process that purchase order. There are other time wastes too: putting in the order with the supplier, sorting out all the invoices going back and forward, and adding the supplier to the procurement system, for example.
For every trade that happens on a reuse system, it means the procurement department doesn't have to process the purchase order. What can that person do that was previously going to spend half an hour doing a purchase order? Have you ever heard someone in a procurement department say, "Oh, I haven't got anything to do." There's always something else to do. There's always something more meaningful to do. There's always another contract to get out. There's always another process improvement to make.
The procurement department becomes more effective by using time better through the introduction of the reuse programme. Warp It gives you back your valuable time.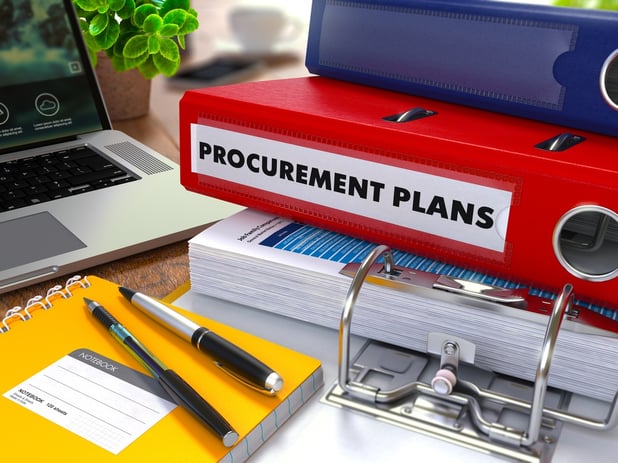 Success story
In just six weeks, Northumberland County Council reduced their procurement spend by £68,000. Case study here. They analysed furniture spend before Warp It, and they analysed furniture spend after Warp It. Warp It provided their staff with the option that instead of buying something new, they could do an online search and find the item available second-hand within their own organisation.
Before Warp It, furniture spend was X, then after six weeks with Warp It, they saw that the furniture spend was X minus £68,000. This was achieved just by making it easy for staff to swap items with each other. One furniture supplier had the contract and saw a £68K drop in orders.
Which brings us to the conundrum of disrupting a market....
Warp It Founder Daniel O'Connor says
"When I first started Warp It, five years ago, I used to get a really strange objection from some procurement managers. I would talk about the service, I talk about what it does. It allows staff to swap and trade service assets to stop, or reduce, the incidents of staff buying items that other staff already have. The question I used to get, would be, "What about our furniture suppliers, or our stationery suppliers who are going to see a drop in their frequency of orders coming from us?"
On the one hand, it's nice that the procurement manager is thinking about the impact the new initiative might have on their suppliers, but unless there's a tie-in in the contract, why should a purchaser really care about their suppliers over improving processes in their own department? Is there is a duty of care for your suppliers, even over your own processes and over your own savings? I don't think so."
Which raises the question "What responsibility does an organisation have to its suppliers and the impact their purchasing behaviour might have?"
Some contracts have tie in's for the amount of spend. This then acts as a perverse incentive. However suppliers should welcome disruption like this. It keeps everyone at their best. We've supplied the public sector for five years. If somebody came along and offered a service that made reuse redundant, like a lease model or something like that, we wouldn't, as a supplier, think, "Oh, I've lost that contract because they started leasing furniture instead of buying it." We would think, "We need to change our business model. We need to improve our business model." We don't think that the procurement department should really have a duty of care to the supplier, it's the other way round. It's the supplier's responsibility to morph, evolve the service and get better at solving the problem, rather than relying on a relationship with the procurement department.
15 ways the procurement department can stimulate reuse