All the reasons why reuse systems are low-hanging fruit for Smart cities
'Smart City' is a new buzzword in the world of sustainability, environment and urban planning, but why wouldn't it be? It's great to see nature and technology influence design in a way that they focus on working together for a better future. This whole sector is seeing massive growth and progression, with sub-sectors seeing huge opportunities to introduce new ideas and test out theories.
Definition: A smart city is an urban development vision to integrate information and communication technology (ICT) and Internet of things (IoT) technology in a secure fashion to manage a city's assets.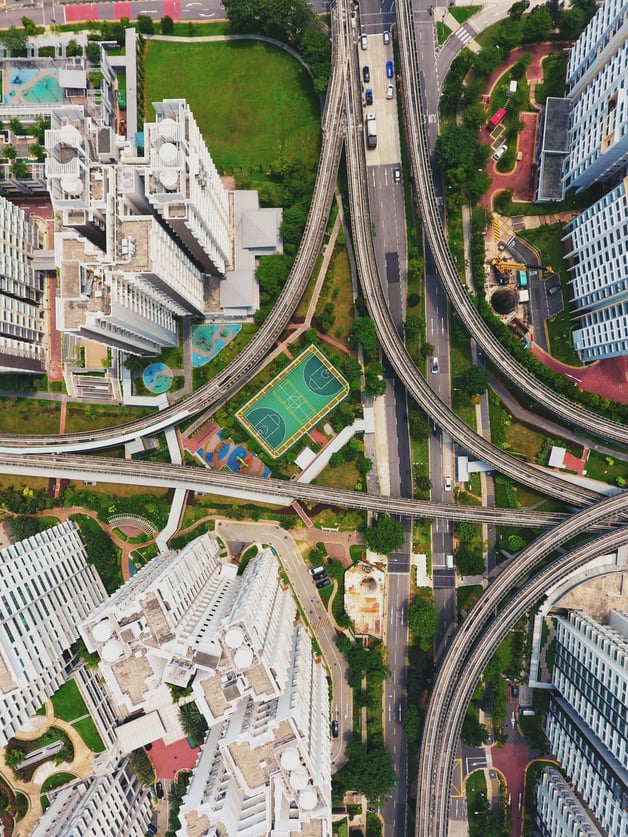 Expensive solutions
Most smart-city solutions are pricey because they require major work, such as massive infrastructural change, pulling up roads, rewiring projects, network installations, new technology introductions, continual maintenance and disposal of old assets and tech. It's expensive just thinking about all the things that need to be done to make a city Smart!
Reuse systems are the exception
Reuse systems require no infrastructure changes, and they allow communities, staff, small to medium businesses and large organisations, as well as many others, to collaborate and share assets using existing internet technologies. There's no digging up roads, no buildings to throw together, no major investment and no maintenance. All you need for a reuse system are the things most of us already have, some communication skills and a willingness to change our processes for a better world. Furthermore, reuse systems can pay back any investment, as they create a long term profit through financial and environmental savings.
More than just financial incentives for reuse in Smart cities
Consider carbon benefits, risk benefits and community benefits. Think of how reuse systems are a perfect starter for a Smart city system because they introduce a network of different agencies and organisations to each other and help build collaboration from day one. Once this network is collaborating on an operational level, it's easy to see how great ideas can build steam and spin off into other initiatives.
Reuse platforms like Warp It operate in a modular nature, meaning that each individual organisation has their own system, but all can be integrated, meaning the cost burden is not put on the council, but shared amongst everyone.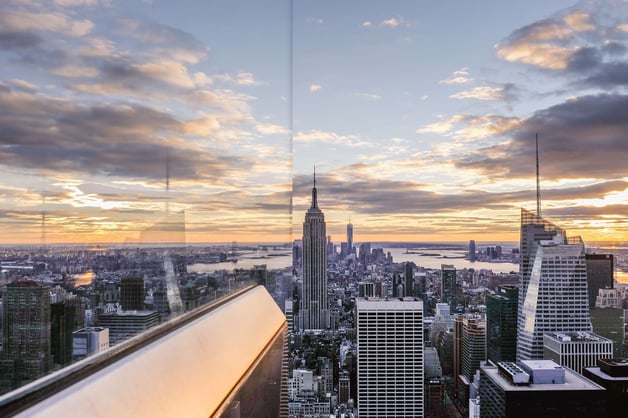 Five 'facts' about Smart cities
By 2050, it's estimated that 70% of the world's population will live in cities

More than 50% of the world's Smart cities are in Europe and North America

By 2020, the Smart city market could be worth $1,500,000,000,000!

40% of traffic in non-Smart cities is caused by people looking for parking spaces!

By 2025, China will have 221 cities with over 1 million people!
Warp It's engagement with Smart cities
Recently Warp It made a presentation at the University of Salford's 2017 Smart Cities Conference: Inspiring Urban Innovation. Our presentation was titled Smart City Low Hanging Fruit: 1 easy way to connect your city to share assets. This presentation looked at how asset sharing networks are the low hanging fruit of smart cities. There are low installation costs, no infrastructure changes, yet there are massive financial and societal impacts to be discovered. We also talked about:
An overview of existing asset share networks

How this relates to circular, sharing and collaborative economies

A road map to develop your own asset share networks

Mistakes to avoid when setting up your own asset share network