Work smart not hard!
You are good at what you do. Your Communications Department are good at what they do.
To help you as much as we possible can, in the article below we offer advice on how and why to get your communications people interested in your project.
Furthermore at the end of the article you can download a template communications plan to work through with your communications people! The action plan can be applied to any project where you need to communicate to staff- be it a sustainability, facilities, waste or procurement project. By completing the plan you will increase the likelihood of success!
Guide to getting your communications department on board
Welcome to this latest blog post, where we are exploring the relationship between you, the person starting a project - for example a reuse programme, and the communications department, the ones who have the power to inform the organisation en-masse. This guide will give you all of the direct action steps you need to take away and apply.
BTW you can also access our newsletter and comms templates here.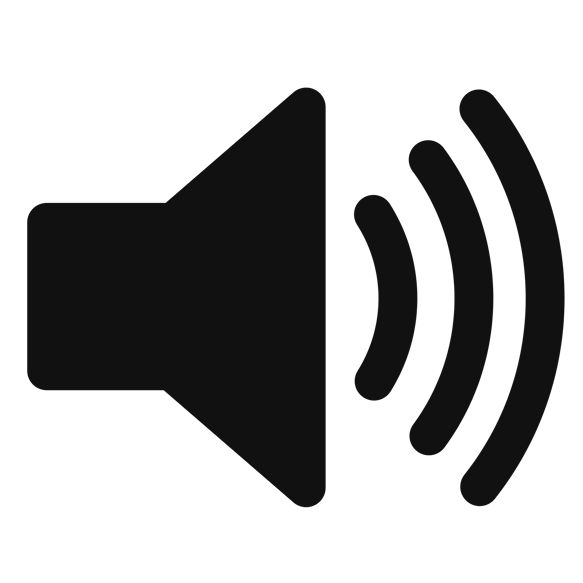 The importance of having your communications department involved in your project
Remember, you can't make big meaningful change on your own. You can't do everything yourself, so you need a strong team and support network to help you. This team could include somebody from the Waste department, somebody from Sustainability, somebody from Facilities and somebody from the Building Decommissioning process. As well as all of those, you can't overlook the amazing value of having someone from the communications department on your team.
A voice in the organisation
You will have somebody in your organisation who is responsible for communicating good news stories that help to change culture, help to improve the organisation, and generally make the organisation work together better.
Why would your communications department be interested in reuse ?
Your reuse programme is going to have a great impact, if it's not already. It's going be saving the organisation money. It might be donating assets to third parties and charities. It's going to be making the organisation more efficient, especially by adopting certain economic practices that spend or budget better. This is a good news story and aligns perfectly with the objectives of a communications department.
Work smart
They know what they're doing.
Look, you're good at what you do. You're really good at what you do.
And they're really good at what they do. You do not do communications, otherwise, you'd be the communications officer or manager, right?
You are the Procurement, or Facilities , or Waste , or Sustainability officer, or manager, and you know what? You might do a little bit of communications, but you probably don't do it as well as the communications department can.
They know all of the shortcuts
They know all of the tips, tricks and the tools. They know all of the processes and technology to make your communication efforts much better, quicker, cheaper and easier, and they'll leave you to get on with other things, things that you're good at, that you can do quickly, easily, cheaply, and that sort of thing.
While you're doing your things, they're bringing the other departments onboard with reuse.
How do you get the communications department involved?
First of all, you have to get in touch with them and start to develop a bit of rapport. Tell them about what you do. Tell them a story about what you do. Get them fired up about your particular area of the business.
You must tell your story with enthusiasm to get people on board. Once they see the story about reuse and the improvements that reuse is going to bring, they will be fired up and willing to help you.
Send them over a video from Warp It, or a video about your reuse programme. Send them over some case studies. Go and see them and talk passionately about what you're trying to do.
Remind them that by telling your story, you'll also be helping them reach their objectives of pushing good news stories out and helping the organisation work better together.
Involvement from day one
Get your communications person involved right from the start because they're going to be a regular feature in your programme. You're going to need them when you launch the programme. You're going to need them when you do periodic communications about a programme, and you'll need to do that because people generally won't change overnight. People take months and months and months to change. Some people take years.
You're going to have to communicate at least once every quarter about your reuse programme, this means stories, wins and interesting anecdotes. You're going to need a communications person on site in the long-term.
Talk with a communications person. Tell them what you want to achieve. Explain the big picture, and they will come back to you with suggestions for ways forward. They might even write your whole communication plan for you.
Example
We have one customer, Alex Fowler the Environment Manager from NHS Humberside, who did exactly this. He's planning the roll out of Warp It across his organisation, NHS Humberside. First, he spoke to the communications person. He told them what he wanted to achieve, and the communications person came back and said, "Hey, well, look, why don't we do a video? You know, videos are really cheap to do. And we can just get you on screen talking about the project. We can send that video out within the newsletter to a great number of staff. And we get really high engagement in the videos." So Alex thought, "Well, this is a great idea. Let's do it."
What happened next was that the communications person came in with a smartphone and set it up on a tripod. They asked Alex a few questions about the programme, and lo and behold, captured 60 seconds of Alex talking passionately about his reuse project and why it was a benefit to the organisation.
Then they edited the video, which didn't take very long, and put it up online as a private link within their newsletter and sent that out to staff. That video had great engagement, it meant that staff, who would usually have to read something, could just click on the video and see Alex's face talking about reuse in a very passionate way, and it got them on board.
That video cost nothing to produce. It took a couple of hours, and has had a really good impact. Alex may or may not have came up with that idea himself, but by having the communications person involved to provide the suggestion, and then edit the video really quickly and for free, Alex has now got a really good bit of communication. He saved a lot, and it's having a good impact.
Here is another example of what happens when you let talented communications people take control!
To summarise, here's what you need to do to get your communications department on board:
Invite them to the first meeting.

Talk passionately about what you want do.

Explain the benefits to them, how the organisation will benefit.

Ask communications, "What do you suggest?" They'll give you great answers.

Work through out communications template with your comms people. Download at the end.
Asking them for their opinion is going to engage them. Ask questions like "What do you suggest?" or "How do we work this out?". They will often take the burden of communication off of you to make sure that the best communications are being used across your organisation.
A quick anecdotal summary
When we've worked in large organisations in the past with communications departments, often they are just looking to write something interesting. Usually they have to write boring things about new policies and new directives. You're going to go to them with an amazing story about this incredible thing you're doing. And you're going to save money. And you're going to do reuse. Everyone can relate to reuse.
What you'll find is the communications departments will get really, really excited about this. So, be enthusiastic and get them enthused. What you'll find is they're going do your job for you. They're going to get excited about it. They're going to tell the world!
Download the communications plan
Download your free communications plan. This will help you plan any communications project but in particular you can use it for your reuse campaign. I have used this communications plan to great effect when rolling out a recycling scheme.