We have been absolutely stunned, amazed, and inspired by the Schools 4 Climate Action movement that has been started by young environmental activist Greta Thunberg. As we share her strong values, we are deeply affected by the movement and wish to offer our support and encouragement to students who wish to participate.
Let's change the world together!
We are so impressed by your care for the environment and that you want to engage in activities to help turn things around. You are the future; future students, future employees, future spenders, future entrepreneurs, future activists...
You are sending a message to adults and the adults are hearing you. You are helping to drive change and kickstart the repairs that are required to our life support system (planet Earth).
I was in a meeting this morning...
I spoke to two concerned mothers who said that their kids wanted to walk out in support of Greta and the environment, but they didn't know what to do to support them, as their kids didn't know how to get things started.
So I googled and did not find anything immediately so between myself, Joseph and Jennifer we created this over the course of 12 hours while we went about our normal business.
This document is for young people who want to take action but need some guidance or support, or for parents who support their children standing up for the environment.
What will you find below?
You will discover a rough plan for putting together a walk out.
You can access downloadable templates for emailing your headmaster and local media (continue reading).
Remember that this is a rough guide, the starter tools if you like. The actual walkout belongs to you, it is your voice and demonstration, so customise our ideas as much as you like and be creative. Most of all… good luck!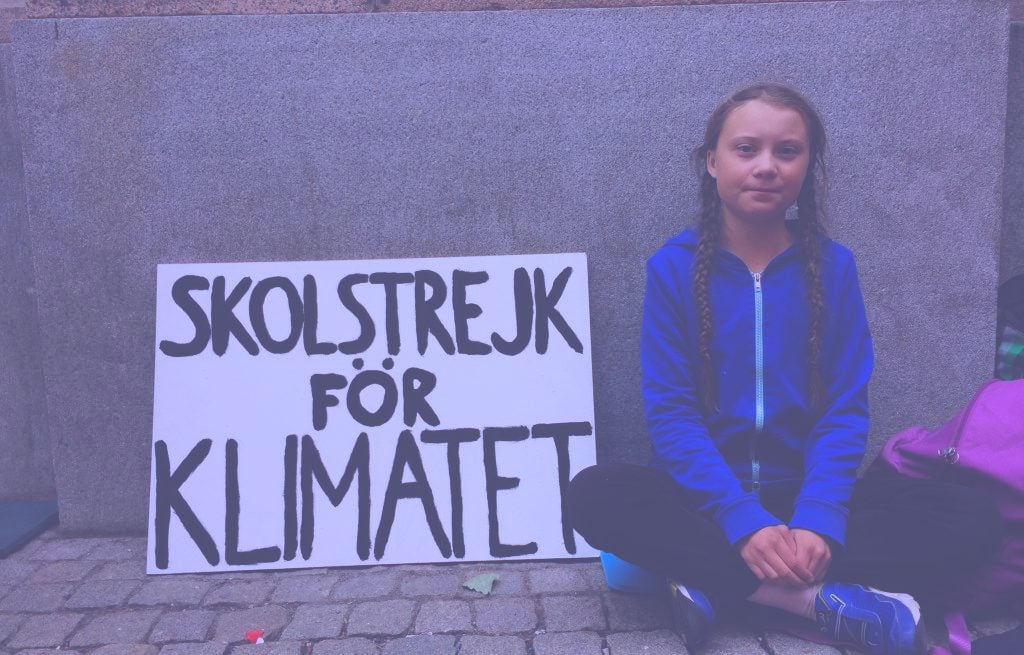 Step One: Getting support
Start by talking to other classmates who have shown an interest in the Climate Change walkout. If you don't know any, ask in class or assembly, don't be afraid to get a discussion going. When your teacher asks 'Does anybody have any questions?', you can say:
"Sir/miss, what do you think about the kids who are walking out of school in protest over climate change?".
This is bound to get your classmates talking, and it will let them know that you are the person to come and speak to in the playground about this topic.
Once you have a group of collaborators, you can start to plan your walk out.
Top tip: Ask your group if they have friends at other schools who they can encourage to walk out too.
Step two: Planning your walk out
The first part of the plan is having a thorough discussion with all of your team. In order to do this, you need to meet somewhere that you can make a plan.
Here are the questions to raise:
What will the walkout consist of?

Will you simply gather outside the school?
Will you walk around the perimeter of the grounds?
Will you walk to a local monument or government office? (This is more likely to make the news)

What time will you walk out?
Where is the meeting point?
What route will you take? (Keep it safe, simple, and stay together)
What will you do if it is bad weather?
What safety considerations need to be made?

Can you stay on a path and out of danger at all times? You don't want to give the police a reason to be mad

What chants will you sing, and where can you find some ideas?
Can you get any instrument players, such as drummers or trumpeters?
Where will students go after the event is over?
Can you get a megaphone from somewhere? (Perhaps the PE teacher?)
Step three: Working as a team
There are various jobs and roles that will need to be fulfilled:
Spokesperson - Who will do the public speaking?
Persuaders - Who will get other students to join the walkout?
Photographer - You are making history, it needs to be captured!
Videographer - Piece together videos and create a piece of viral content for YouTube!
Press Coordinator - Who will handle communications with local newspapers? (Use our email template)
Social Media Coordinator - You might want an Instagram account (or a cool hashtag) for the event
Art coordinators - Who will design and make the banners? (Use Google for inspiration)
Security - You don't want people walking out for the wrong reasons, or acting silly and spoiling the message
Step four: Dealing with your school
We've put together a template for a letter you can send to your Headmaster or Principal.
They might want to meet with you about the walkout, so be prepared for this, and remember, you are using the skills the school has taught you.
Be confident: You are taking a stand for your rights to a liveable planet. You are using the principles the school has taught about creativity, expression, fairness, justice and you are using knowledge of science, geography, and other subjects.
Step five: Dealing with parents
It's vital that you have a conversation with your parents about this strike before you get things underway.
Our top tip is to play them 'Get Up, Stand Up' by Bob Marley, they probably listened to him back in the day when he was trying to change the world.
Show your parents pictures of environmental disasters and destruction, like ocean pollution, melting glaciers, deforestation and more.
Your parents might have some objections, so you need to make a strong case for why you are doing this:
You want to be on the right side of history
The environment cannot speak for itself
You are the young people who must live on this damaged planet
Nobody gets hurt
A lot of awareness can be raised and young minds can be inspired
What if the next Greta Thunberg is in your class?
Step six: Work with local media
You need publicity if your walkout is going to have an impact. You need to contact the local newspaper so that more adults know about it. You might want to contact local businesses who can support you. You can look for local bloggers who want something interesting to write about. If there are any regional environmental groups, they may also be interested and help with your publicity.
We have a template for your press release right here.
Step seven: Blast social media
You're the young people who live on social media, so we won't try to tell you how to do this part, as you're going to know already what to do. Whether it's 'jumping in DMs' or 'doing collabs', you're going to be spreading the word, getting people interested, and being prepared to answer questions and create content on the subject. These are the hashtags to use: #climatestrike #FridaysForFuture #Youthforclimate #ClimateEmergency #strike4climate
Another chance to download the templates