Here at Warp It we've put together a great deal of information and articles that support your mission to get exactly what you want within your organisation (and your life really), whether it be putting together a plan, goal-setting or providing you with incredible productivity tips straight from the experts.
Tip Tip: Before you start: Whilst reading this article, click on the section titles to open the links as new tabs. If you don't have time to read them now, save them to your bookmarks for later.
Why does it benefit us to help you deliver successful projects?
We've been implementing Warp It in hndreds of organisaitons. We have got a great nderstanding of delivering reults within some very hard circumstances in large organisaitons. We want to pass the leaning to you our reader so you can increase your impact.
We want to see projects delivered efficiently across the board, as we've already seen that implementing Warp It will make huge savings in reuse, facilities management, estates management, portering and more.
Many of the articles we put together offer information that can be applied in any department, whether it be procurement, finance or sustainability.
Our articles can be used to achieve just about anything
This signpost article lists all of our articles which drive success and help you to get what you want.
This article explains why you need to set goals, and includes a free 7-step downloadable guide on how to actually set those goals, with varying time-frames and for a mixture of work and home life targets. Includes top tips and founder Daniel's personal account of goal-setting.
This popular article explains visualisation of success and how it can be used as a method for making useful progress on your projects. Another amazing free downloadable guide is available at the end of this piece, helping you take all the steps necessary to define success at the start of the project.
This article looks at the most important things when it comes to planning - starting right, using a team effectively, managing a project and building a plan logically. Incredibly, we put together TWO free downloadable guides for this article, one specifically for making an effective project plan, including a very useful template, and the other relates to brainstorming and how to generate epic ideas with your team.
We aren't talking about elephant steaks here, no, in fact we are talking about how to break down projects into manageable pieces so that they don't seem so humongous! We even included a brilliant downloadable containing Daniel's 10 best productivity tips for your personal use.
This signposting article covers buy in, how to get it, and what to do with it! Three articles and a download, all for the price of… nothing! Our content is free, which means you can learn about using logic to win buy-in from difficult people, how to use the emotional argument to win compassionate support, and the power of using photography to support a project. The guide? It's a brilliant checklist for all of the things you need to get people to sign up, and stay signed up.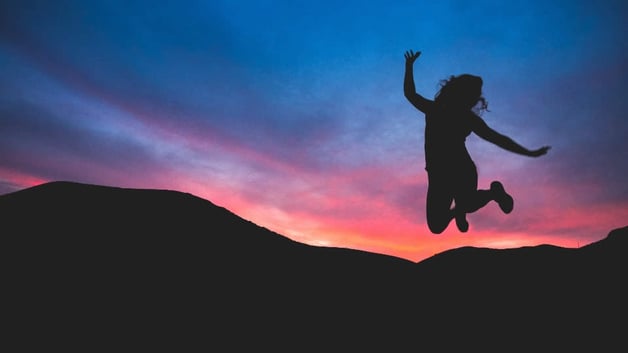 One of our most popular articles; we take a look at the science of persistence, the different types of persistence that can be experienced, how to time your effort, what to do when motivation drops and how to delegate work to others in an effective way, as well as much more. This comprehensive piece caps off with our FREE guide for dealing with objections to your project.
Daniel's brother Sean is a long-distance challenge runner, traversing some of the UK's toughest routes unaided. His expert advice on how not to quit, and how to have the ideal mentality for achieving anything is nothing short of inspiring. If you don't get to the end of this article with your mouth agape at the sheer physical challenge he talks about, you must be tough!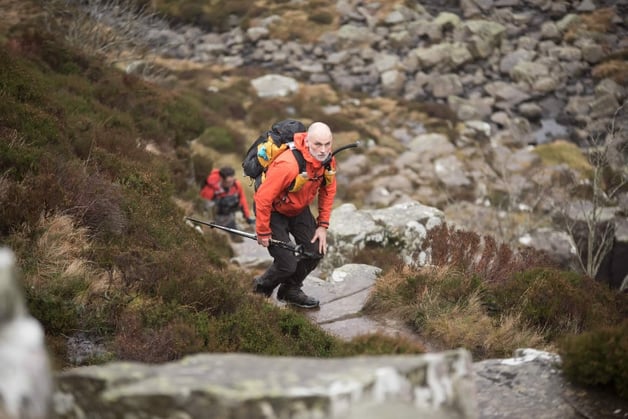 This brilliant walkthrough comes straight from Warp It Founder Daniel's LinkedIn blog, where he dishes out incredible industry advice to 5,000+ reuse, sustainability and project management professionals. This article looks at ways to use Evernote to track progress, but the highlight of the article is Daniel's funny story of his van breaking down on the way to a meeting. This article is not to be missed!
Rest and relax, we're approaching the end of this signposting article. We are all about taking breaks, because overworking yourself is one of the WORST methods of productivity known to man. When the tank is empty, you can't keep running on steam. Daniel is a master of time management, so read as he explains his 'eggtimer' theory/ tip and all the different ways you can take a break and remain productive whilst away from your keyboard.
What do you do when the project has finished, the celebration party is done and the honeymoon is over - how to remain persistent when the good times seemingly end? This is what we discuss, as well as looking at how to overcome hurdles, how to make mindset changes and how to recognise your personal growth and appreciate it, rather than dwell on it.
You and your team deserve a big pat on the back. You've completed the project, the task or the program, and you're office heroes, but, how do you celebrate it? We explain not only why you need to celebrate, but we offer a FREE downloadable guide with all of the best methods for celebration that our creative team could come up with!
Bookmark this page
We will be updating this page over time as more relevant articles are written and published on our popular blogging platform.