In our ongoing series looking at the US Surplus Asset sector we talk to David Mazzocco, Associate Director of Sustainability and Projects, Wharton School, University of Pennsylvania.
David gives us a great insight into the barriers that are faced in getting a reuse program to work in a campus with varying schools and objectives.
The motivation for the interview is to find out the barriers and short cuts to success so that others may repeat the process- internationally and the interview will form part of our reuse report which will compare surplus assets practices across the world.
University of Pennsylvania are not a Warp It customer this is a case study to benefit all.
Background
The University of Pennsylvania is a private, Ivy League university located in Philadelphia, Pennsylvania, United States and one of 14 founding members of the Association of American Universities. Benjamin Franklin, one of the Founding Fathers of the United States was also Penn's founder, and advocated for an educational program focused both on practical education for commerce and public service as well as on the classics and theology.
The University of Pennsylvania was founded in 1740 and was one of the first academic institutions to concentrate multiple "faculties" ( theology, classics, medicine) into one institution. It was also home to many other educational innovations, like the first school of medicine in North America (Perelman School of Medicine in 1765) and the first collegiate business school (Wharton School of Business in1881).
University of Pennsylvania's 12 schools include some of the top-rated undergraduate and graduate programs in the world, including the Wharton School which is globally recognized for intellectual leadership across every major discipline of business education. The University considers itself the fourth-oldest institution of higher education in the United States, as well as the first university in the United States with both undergraduate and graduate studies. All of Penn's schools exhibit very high research activity.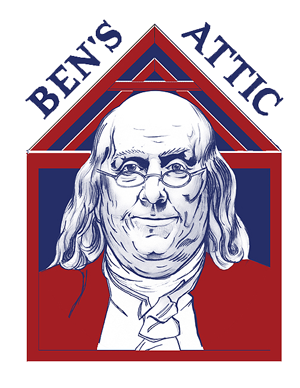 Surplus Property
David Mazzocco is the Associate Director of Sustainability and Projects at the Wharton School, University of Pennsylvania and is responsible for managing any surplus items and coordinating with other surplus managers: "We have 12 schools and centres that are under the umbrella of the University of Pennsylvania, but each one is pretty much semi-autonomous. Trying to manage and coordinate how each one does its business is quite a challenge. I think what they're trying to do from a campus sustainability level is unearth a host of whole other issues with trying to have a central management point coordinate how the different schools and centres purchase things, how they dispose of things, how they hire people, how they bring in contracts, and that sort of thing. Each one kind of has its own rule and rules of the road kind of thing."
University of Pennsylvania also has a Surplus Property Exchange Site, called "Ben's Attic" that supports surplus Penn property exchange through an easy and sustainable way to find a new use for items that are no longer needed (equipment, furniture and supplies). Ben's Attic provides a service for online auctions or sales for other departments which have surplus equipment in order to repurpose and sell quality surplus goods.
Reuse
Talking about improving reuse and collaborating with different sustainability coordinators, David said "It's a topic we're starting to focus on a little bit more in depth is how do we take care of old furniture that, some of it can be reused, some of it's done, how do we repurpose it, how do we recycle it if we can't use it, that sort of thing. As usual, there's no set standard, each one of us has our own means and method and some of us try to post it online service that we have internally, but it's difficult to manage and you have to spend a lot of time tracking people down and coordinating the move and that sort of thing, and it can be quite cumbersome. Programmes in that sense have not been very successful."
Barriers
Currently one of the biggest issues is storage, so the next step for the Wharton School is to examine what are their best options and to find a way to better communicate internally, within the school and through the other schools to determine what assets are available. David says: "We can't constantly maintain a large volume of stuff all the time, it has to keep moving. We have places we can hold it in place as long as it's moving along, but one of the other schools they actually have to rent offsite storage for all their stuff, and it's a major expense for them. If we could minimise that that'd be great."
Another barrier David has to overcome in the reuse setup is keeping track of all surplus items and finding the best way to make them available for the right people to see them. David says " I don't think people are as aware of the opportunity to reuse things as much as they could. It's just part of an overall challenge with sustainability missions, when you're trying to break a mindset of people."

David is also struggling with getting the message across and getting through to people about the importance of reuse, recycling and sustainability. In order to overcome recycling and reuse issues, David believes that it's important to make them a part of your daily activities, part of the normal everyday routine: "If you try to keep convincing each individual person that it's the right thing to do, we're not going to get anywhere. I mean, the message is lost, and I even get annoyed by the message and I'm involved in this work." He also thinks that it takes time and people should stop searching for instant gratification.
"When you involve economics and a lot of big governments and big business people and that sort of thing, people are thinking, in the end the human condition is risk adverse. They just don't want to do away with what they know well even if it may not be the best or the most efficient. I think that's where you need to show more examples like that, that not only they are doing better but they're making a lot more money than if they stayed with the other model. It took time, it takes time, but it can be done."
Thankyou to David Mazzocco, Associate Director of Sustainability and Projects, Wharton School, University of Pennsylvania