Every month we share a few things that we've spotted that inspire, amuse and entertain.
This September we came across the photo above and you'll probably agree that it's a terrible reminder of humanity's inability to control our own rubbish.
The award-winning photo, captured by Justin Hofman of the SeaLegacy collective, is of a tiny seahorse tugging a Q-tip.
He wrote: "It's a photo that I wish didn't exist but now that it does I want everyone to see it. What started as an opportunity to photograph a cute little sea horse turned into one of frustration and sadness as the incoming tide brought with it countless pieces of trash and sewage."
This seahorse is just one example of how marine animals interact with plastic debris. Every year, tons of plastic trash enters the ocean shredding into pieces that are found virtually everywhere, from the surface to the bottom of the sea and on remote islands.
Thankfully, in this case, the seahorse wasn't in any immediate danger from the piece of human trash it encountered, but sadly that's not the case for many ocean dwellers who are hurt and even killed by our rubbish.
While this photo highlights the problem we want to also point out the great work taking place that aims to clean up our beaches, seas and oceans.
Here's just a handful that we love.
The guys at Hubbub are building a recycled plastic boat to clean up London Dockyards and harvest marine litter!
The Plastic Project: A dedicated group of photographers, film makers and athletes from across surfing leading the charge to educate us on the damage rubbish is doing to our planet. Their focus is on educating at all levels, from pre-school up to college students and beyond, to inspire people to want to get out and take care of our planet.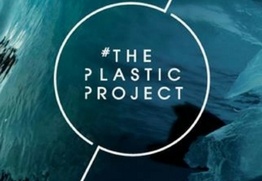 Project Seafood: This project sees plastic trash going into a 3D printer, rather than into the sea. Items are gathered from beaches to be washed and shredded. Once ready, the project team then use the Ultimaker Original 3D Printer to turn plastic waste into a variety of 3D objects.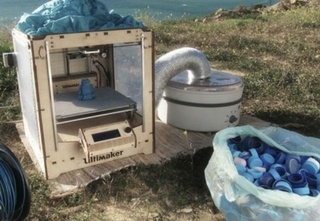 Ocean Plastic shoe: Sports brand Adidas has created a trainer made using waste plastic filtered out of the oceans. Designed by London-based Alexander Taylor, the shoes are made using Adidas' existing footwear manufacturing processes but the usual synthetic fibres are replaced with yarns made from the recycled Parley Ocean Plastic. The project is part of Adidas' continuing partnership with Parley, an initiative that encourages creatives to repurpose ocean waste and raise awareness of the issue. We are giving away one pair here.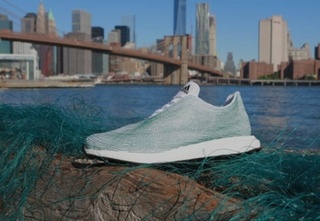 Strawless in Seattle: An inspiring project led by Seattle businesses and cultural icons who have committed to incorporating marine degradable alternatives to single-use plastic straws. It's the first campaign of its kind and will support Strawless Ocean's global initiative to remove 500 million plastic straws from the US waste stream in 2017.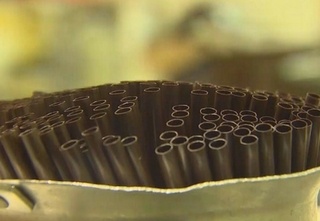 Feeling inspired? why not take action yourself? This whistle-stop guide of things we all use (from coffee cups, toothbrushes and soap) and discover how to ditch the disposables.
It's easier than you think!