Members of an allotment group are set to enjoy the benefits of a revamped clubhouse thanks to reused furniture and fixtures sourced from Warp It.
The Cambuslang Allotment Gardens (CAG) in Glasgow, which is also home to a community garden, has seen its clubhouse interior kitted out with a wide range of reused items including chairs; stools; desks; tables, and even floor carpet tiles.
The summerhouse was built to create a community hub for its members and has been fully equipped by the Allotment Committee, led by chair Jackie Weldon. Here, we speak to Jackie about what it means to the community. She explained:
"The clubhouse is important for us as it provides a comfortable place of sanctuary and respite for not just our members, but also for the service users of the Eva Burrows First Stop Project run by the Salvation Army.
"The clubhouse is actually a garden summerhouse and we wanted to make it an inviting and pleasant setting for people to enjoy."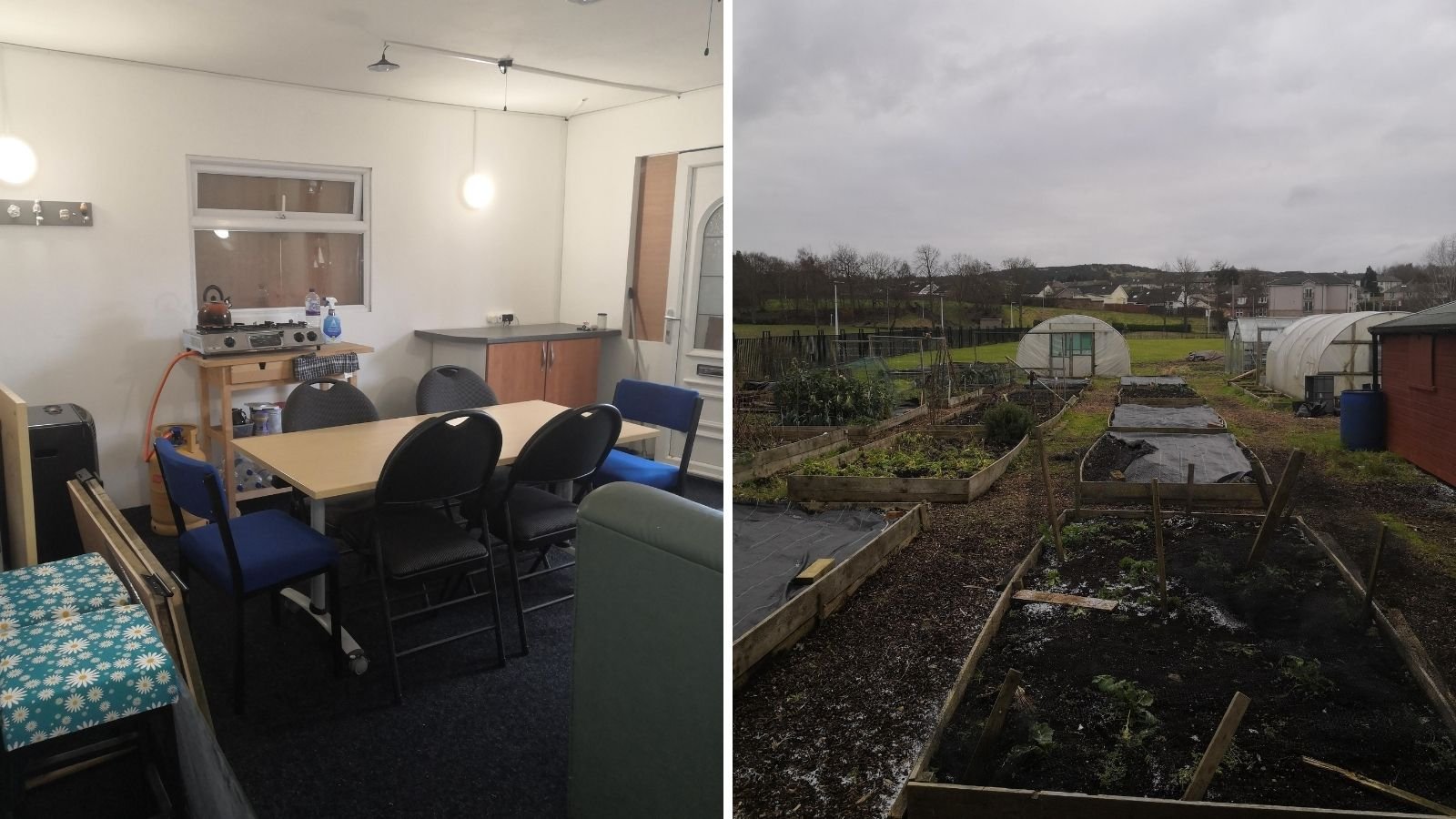 The clubhouse is set in the heart of the grounds of the 25-strong allotment plots and a community garden where members grow fresh fruit, vegetables, and herbs for themselves and as a supply for those that need it most through local foodbanks, community cafés and the Salvation Army.
They also encourage people to get involved with growing their own produce to help to address issues with food poverty and promote positive physical and mental well-being, all of which are important goals for the group. Jackie explained:
"The garden is at the heart of our community and has become a supportive and safe haven, especially during the pandemic, for many people."
Everyone has their own ideas and reasons for being involved, "we try all sorts just for the challenge and learning aspects," said Jackie, "like giant pumpkins and onions, or pollinator-friendly wildflowers. This year we are looking at planting food trees like apples and plums."

Environmental values are also very important to Jackie who has repurposed a sink from her own kitchen as an outdoor cleaning station for washing the tools and pots at the allotments. She said:
"Sourcing the variety of reused furniture and other items from Warp It was ideal. The online swapping platform is so easy to use and most of the stuff I chose originated from the University of Glasgow so I could collect it myself from their depot.

"Everything I selected was in pristine condition and we had great fun customising some of the stools with cushions and fabrics. We have managed to kit out the club house with some fantastic things and have saved hundreds of pounds in the process.

"It's really good to know that this has also stopped perfectly good furniture and other fixtures and from going to landfill."
The goal is to use the clubhouse, which now has maximised functional space and its own electricity generated from solar panels on the roof, for all sorts of events and meetings making it a truly sustainable and all-year-round facility.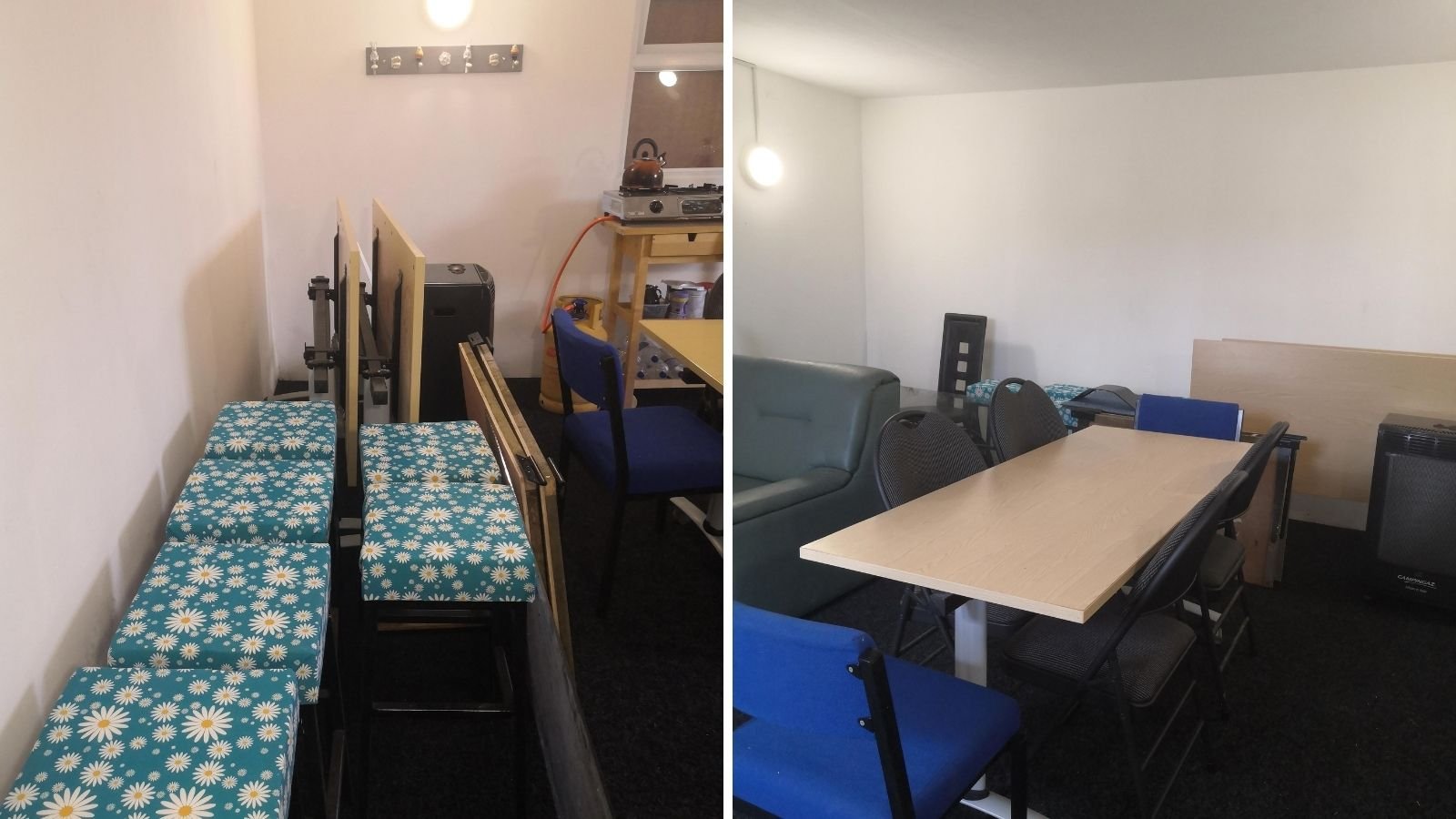 The group has established some strong links with other community groups who will also use the centre, including a talented chef who runs an award-winning social enterprise, The Heart of Africa community café. "Tuoyo is amazing," says Jackie, "as well as offering meals to those in need at his cafe he also plans to host cook and learn sessions onsite at our clubhouse to help equip people with new skills.
"Now the clubhouse is fully refurbished we are really looking forward to welcoming him along to run classes once the pandemic restrictions are eased."
"The refurbishment has had a massively positive response from everyone and is such a major boost for our community. None of this would have been possible without the involvement of our members who have given their time to bring about the transformation of the clubhouse and the service at Warp It is just fantastic; it will always be our first port of call for anything we need in the future."
For more information about the Cambuslang Allotment Gardens visit their Facebook page.