Implementing organisational change is difficult.
You cannot do it alone.
This blog post is about putting together the right people for your culture change project.
Making sure that they understand the vision, are willing to commit to the plan, and are as dedicated as you are to making sure that the plan gets delivered.
As with many of our posts, the techniques and tips shared in this article could apply to any type of project management or culture change programme within an organisation, but here we are specifically tackling sustainability and in particular reuse programmes.
We are looking at what, or more specifically 'who', it takes to make the reuse of furniture, stationery and various other surplus assets happen within large and often bureaucratic organisations.
But the techniques and tools apply to any culture change project.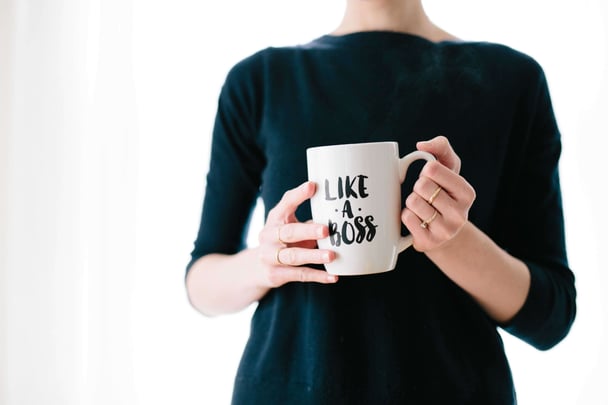 Step One
Identify the benefits …
Who is going to help you deliver the impact that you're looking to achieve?
The best way to find the answer to this question is to understand the benefits that your project is going to bring to your organisation. If it's a reuse programme, you're going to be talking about saving procurement costs, saving on purchase orders, freeing up space, zero waste, and reducing carbon dioxide emissions.
So, once you've identified the benefits that your project is going to bring…
Step Two
Identify who benefits the most… identify who benefits the most from the program and get them into your team
If we are talking about reuse, you're going to need a waste manager, as part of their objective is to reduce waste, reduce skip charges and reduce the cost of sending waste to landfill.
Next up is the sustainability manager or sustainability officer, as they are concerned with carbon emissions and resource inefficiency. Part of their objectives will be looking at how reuse can deliver benefits to their strategy and performance.
By reusing surplus assets and working on building and room clearances, you're going to be liberating plenty of space around your estate, so it's a good idea to bring the space manager into your implementation team. They will be a big supporter.
One of Warp It's best features is that it reduces procurement demand, as people are sharing rather than buying new, which means finding someone from the procurement team shouldn't be too difficult.
Anyone else?
The process by which assets are catalogued, listed and claimed all happens within the system, but what about physically moving the assets? Often, that comes down to whoever controls the logistics on the estate, and this could be porters, a transport team, a delivery team or a logistics team; bring one of these into your group and you'll find them to be very helpful.
As mentioned earlier, Warp It will be heavily involved in building clearances, which result in a great deal of surplus assets that would normally have been scrapped at a high cost to the organisation. The hidden values will be of particular interest to either the capital development, building decommissioning or building clearance managers.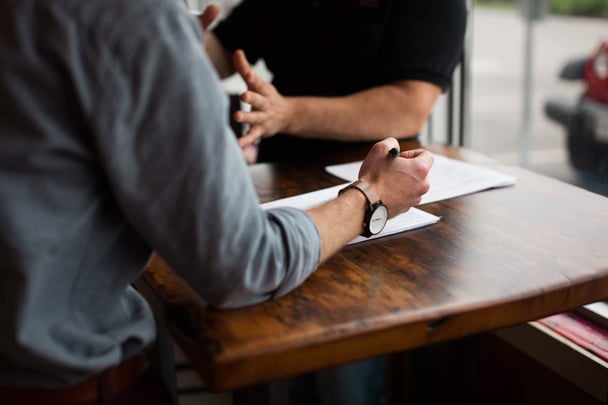 Now that we've assembled our implementation dream team, what comes next?
Step Three
Defining your secondary stakeholders…
You may be wondering why professionals from health and safety, or the legal team don't get included on the implementation team. This is because there are two levels of stakeholders, your primary and your secondary teams.
The primary stakeholders are involved in the process physically and want to see it work.
The secondary stakeholders are interested in the process because it either aligns or conflicts with some existing policies and compliance issues.
We've already confirmed that your primary stakeholders, or implementation team should contain someone from waste, sustainability, logistics, clearances, procurement and space management.
So, your secondary stakeholders will consist of someone from communications who is happy to communicate the change internally, someone from legal who can make sure you're not stepping on any toes or breaking policies, someone from health and safety who can make sure that reuse is done without bodily risk, and someone from facilities management, because this whole activity is about managing the facilities and their assets more efficiently.
Here's why you only want your primary stakeholders in your implementation team:
If you have too many people involved in that team, you're going to have too many opinions, too many issues and too many people getting in the way and slowing things down. You need to get started as soon as possible, so you just want three to five innovators or clear-cut supporters who agree that reuse is the way forward. Once you get the momentum going, bring other people onto the team, or invite them to meetings to express their issues or concerns.
We learned ths great tip from Ruth Innes at NHS Highland and Christine Macallum at University of Queensland.
Step Four
Find motivation from success stories
If you aren't able to benchmark your own success against other organisations, it may be hard to decipher where you are at, and whether things are going well or not. We've got two articles here that we would like you to read, and to help, we've picked out some key text from both to aid you.
"How have you managed to get so many staff interested?"
"Word of mouth really, they're chatting about it behind the scenes, and we mention it quite a lot. We have a Waste Management Steering group and a Carbon Sustainability Group, both of these meet quarterly and we use these groups to promote the system further. I think our staff are very aware of the financial restrictions placed on every board right now. Obviously there's pressure on every department to save, and I think people are far more careful about what they are ordering. If we can get it from someone else for free, then why not. I think people are quite savvy with what they do now. This is a change in procurement behaviour." - Ruth Innes, Environmental and Sustainability Support Manager, NHS Highland
"How did you get Warp It approved?"
"I initially spoke to the initiator of the resource-exchange email about Warp It, and he was very supportive of the idea, because he could see its potential. I also spoke with UQ's cleaning manager and decanting manager, and they were also both very keen. The next step was to write up a business case and obtain approval from the director of the Property and Facilities Division. Everyone within Property and Facilities was very keen to see Warp It implemented, so there were no roadblocks at all." - Christine McCallum, Sustainability Officer, University of Queensland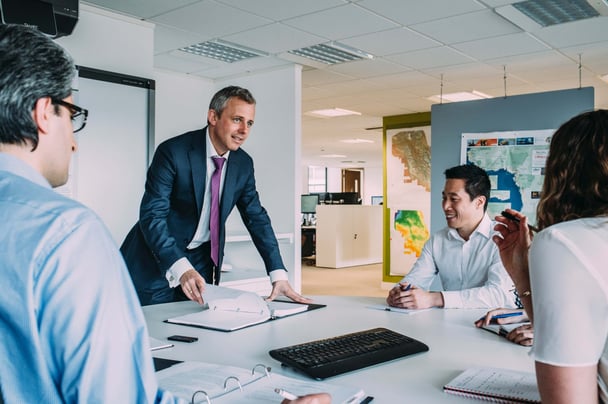 Step Five
Spreading the idea of 'purpose'
The purpose of the implementation team is to make culture change happen within an organisation, to make it popular, to make it regular and to get it included in both common practice and policy. Having just one person bang the drum of reuse is not going to work, you can't do everything yourself, especially not on top of your existing responsibilities.
However, you can still lead on it.
You can be the driver, but you need collaborators and supporters who will help you devise a strategy and deliver it, people who will be there when things are going well, or going badly. You need this implementation team as much as the reuse project needs you. The implementation team gives this project purpose, but it's your job to make them feel purposeful so that they spread the word, influence colleagues and persuade others to get on board.
Step Six
Getting your implementation team on board
Identifying your team was the easy part, now you actually have to convince them to buy in to your project. With sound logic, appealing to their objectives and showing them how much praise they could earn for their help, you shouldn't struggle too much. Just be careful to consider that you will benefit most from having a team built of supporters who believe in the project both head and heart, emotionally and rationally.
It's your job to illustrate the vision of this project, and it's the implementation team's (including you) job to turn that vision into a reality. There are so many ways to do it, and so many tools to help. Start with the FREE download below...
PS If you are getting any push back from your stakeholders you might like this article. How to get difficult people on board.