Spring is just around the corner...can you feel it yet?? No...hmmm
Well the period is almost upon us! It will soon be time to open up the windows, let the cool breeze in and feel the sun on your skin. It's nice, right? Do you know what else is nice? Having a working space and environment that is clean and tidy and makes you super happy to be at work!
A recent study found that 94 percent of workers reported feeling more productive in a clean uncluttered workspace, while 77 percent said they felt they produced a higher quality of work in a cleaner environment. Makes sense, yes?
In this guide we are going to give you 7 nifty office hacks (which apply to the office or WFH!) for getting the most out of a clean desk and space, with the goal being increased productivity and happiness.
If you want to encourage other staff to clear their spaces you can also download some posters at the end of the article. The posters encourage staff to add their spare stationery and any surplus assets to your reuse system to clear their space!
Go paperless
You could eradicate the need for paper, but it won't be easy, and it will depend on the nature of your job and the organisation you work for. There is literally no need for a hardcopy of anything anymore. If you can manage a super organised email inbox, and demand that your colleagues email everything to you instead of handing you physical copies, you may be able to achieve this. Cancel your subscriptions and if anyone hands you any hard copies politely tell them you are on an "information diet". Our fav apps at Warp It which help us to be paperless are Asana, Google Drive Wunderlist and Evernote.
Reintroduce the intray
You are plagued by hordes of paper in your offices. Invoices, notes, receipts and tasks. So, how do you tackle all this paper? You reintroduce the intray. This allows you to organise all of your paper clutter into one A4 sized space on your desk. You will feel the benefit immediately as you see the bare desk before you with space for productive work! An additional benefit is that if all your paper documents are in one place, they won't get lost or accidentally binned..

Stationery Amnesty
Open up your desk drawers. Do you really need two staplers, seven pens and fifty paper clips? Find out who is responsible for stationery in your office and return all surplus materials to them, and encourage your colleagues to do the same. By encouraging this sort of behaviour you can reduce the procurement of already-owned assets in the office. Sharing is caring! Guide to setting up your own Stationery Amnesty here.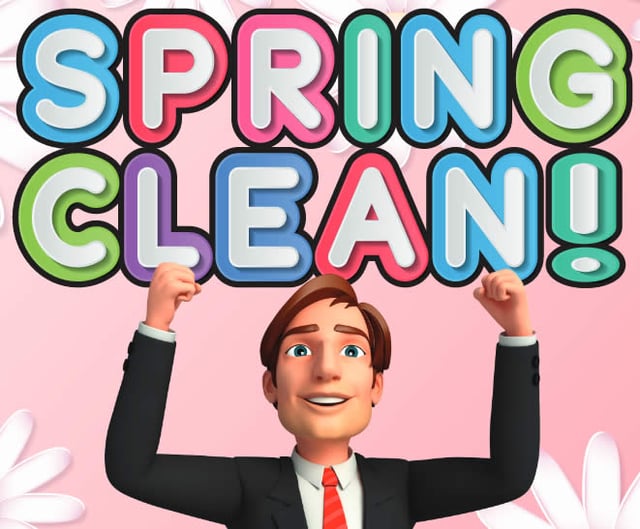 Regular cleaning time
Friday afternoon, you are aching to get home and enjoy a relaxing weekend. Your desk is covered in junk and you aren't going to start any new work projects until the coming week. Take this time as your regular cleaning slot and sort your desk out. It will become a great habit, and the person who will thank you most is your future self, when you arrive on Monday morning and don't have to push aside last week's debris.
Scan it, recycle it
Most good offices will have a state-of-the-art photocopying machine with a scanner, printer, bluetooth and who-knows what else built in. Scanning physical documents and sending them to your data storage will protect you from loss of documents, and it makes life so much easier when you have to email them around. If a hard copy lands on your desk, get in the habit of scanning it and recycling the paper. You can also buy a personal scanner for your desk that's no larger than a laptop and will automatically send all your scanned files to your computer. Evernote is also great for this.
Get a paper caddy
You probably have a bin already, right? Well, perhaps not. With increased efforts to recycle and separate waste in the office, a lot of small waste-paper bins have been removed and a centralised recycling bin system installed. This shouldn't stop you from having a small paper caddy within reach of your desk and chair. This is a holding bin before you go and recycle.
Add dusty items to your reuse system after 3 months
If anything sits in the same place long enough to gather dust, you really don't need it. Don't be afraid to list that item on your reuse system and let it find itself a new home within the organisation. You'll save procurement costs and increase the internal recycling figures, which will give a small but important boost to organisational sustainability. You'll feel good in yourself for giving to others the things that you have no need for yourself.
Productivity is part of your mindset
There is evidence that a clean and organised desk transcends into your work performance, productivity and output.
Did this help?
If these seven tips have proved helpful, you're going to love our spring poster freebies! You can download by clicking the image below.