Christmas is a brilliant opportunity to get creative with your reuse project and maximise engagement during one of the busiest times of the year.
In this article we detail how the Warp It Christmas campaign can help you promote reuse, boost engagement with staff, and increase use of the Warp It system.
You'll need:
Five minutes to read this article.
15 minutes to absorb the downloads including the step-by-step action plan, templates, and communications materials.
Around five hours to get everything ready and launched.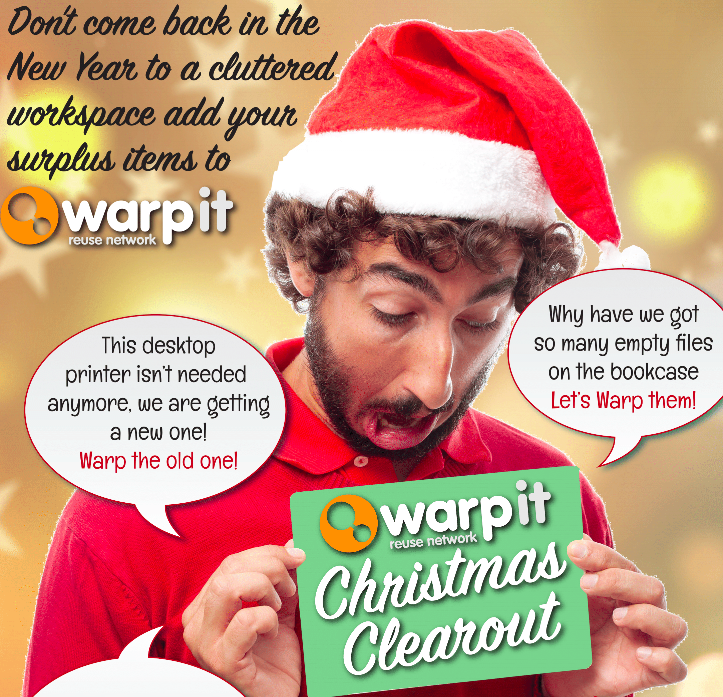 Why deliver a reuse campaign at Christmas?
As the holiday approaches staff get excited and often look for a distraction; clearing their space is a great way to do something a bit different with a productive outcome.
It's logical to declutter space at Christmas ready for return to work in the New Year and new start in January.
Marketing statistics show that it takes an average of six points of contact to make a sale. In our terms this means your staff need to see a piece of content about how good your reuse system is six times before they take part, so this campaign is another opportunity.
Most people don't want to exchange gifts with co-workers because it can be awkward! Gifting surplus assets is super easy and fun way around this.
At Christmas people often feel more charitable and you can emphasise the charitable donation aspects of your reuse program.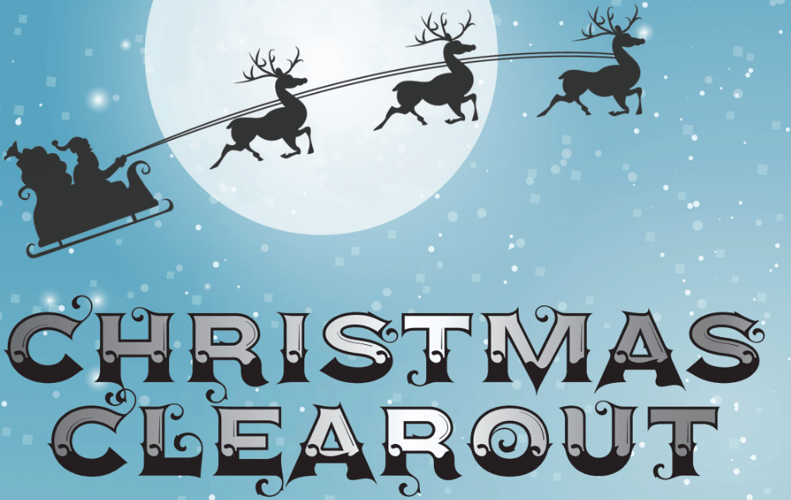 Top tips
Work smart, not hard
Save time and use our campaign action plan to get an idea on how long this might take and to organise the stakeholders who are going to help you.

Start early. Start now!
Everything can get frantic in the run up to Christmas, so it's best to get your campaign planned early. Contact your stakeholders as soon as possible. See the action plan in the download for more detail.

Set out what you want to achieve
As with any marketing campaign, clearly identify what you want to achieve. Set targets and think about how and when you will measure success.

Utilise various mediums for your communications artwork
For a seamless cross-media campaign, we've produced artwork in jpeg format that you can easily post onto websites, emails, and social media platforms. We've also created screensavers and an animated email signature. There are also traditional poster templates. Download all this material below.

Keep it simple
Christmas is not the time to try a complex campaign. Staff are busy and bombarded with other marketing communications. In our experience, it's best to keep it simple.

Make staff feel special
Christmas is an ideal time to reward staff who use the Warp It reuse system. Consider doing a free prize draw (Christmas food hamper always go down well) or sending a Christmas goodie for anyone adding an item.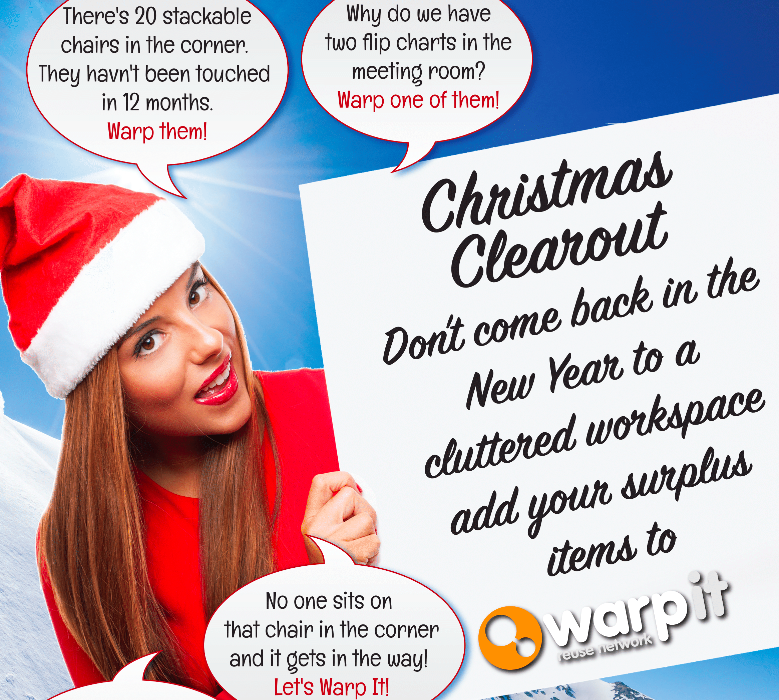 Let us know how it goes! If there are any questions post them in the comments below.