Two new features!
1. Claim cancel notifications
When a claim is cancelled, we need an e-mail to be sent to the old owner and to the transporter (if enabled) to advise them that it has been cancelled.
The notification is simple:
Dear [name],
The claim, [item
details],
has been cancelled by the new owner.
Please be advised that the item/s is now being re advertised.
Why is this new feature helpful?
If the current/old owner of an asset, and the agreed transporter of that asset are not notified that the claimant has cancelled, it can cause serious logistical problems and increase the likelihood that the item wont have time to find a new home.
---
2. Custom Item Deadlines
When an item is added to Warp It, the member doing the listing sets a deadline for the item.
This is the final date in time that the old owner can still have the item in their possession; by this date, it must be with the new owner.
What is the the problem we are seeking to solve?
People are busy, so they usually want items moved immediately. However, if a short deadline is added it reduces the chance that a match will made in the time frame, and the item might end up not finding a new home, meaning it could end up being thrown away.
The default deadline of 3 weeks is enough for most, and many members just accept this period of time.
However, if you want to change this period, you now can, allowing you to maximise your chances of a match.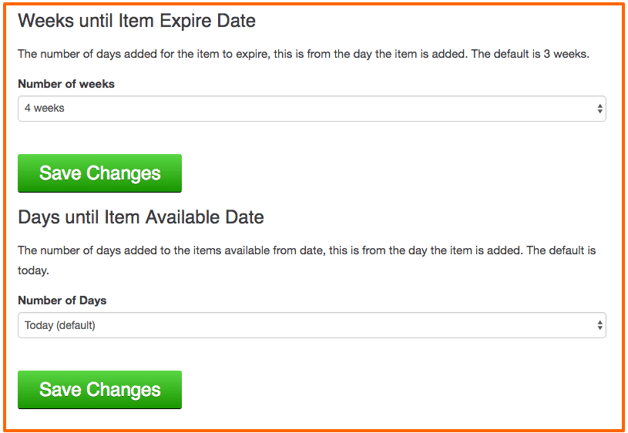 What is the new feature?
We have introduced the ability to fix your own default deadline when a member adds an asset.
You can also set a default "advertise from" date.
How does this help you?
This means that it is more likely that an item will find a home rather than being wasted.
What do you need to know?
Some good advice would be to max out this default deadline as much as possible.
Where to find these settings
To look at this new setting, go to Admin > Settings > Control assets.
Possible issues
None. The member can override this feature if it causes a problem.
Let us know if you have any feedback!
---
Want to help others in your organisation to understand what it is that Warp It does?
Stick up this poster!