We've been working on some brilliant functionality updates for the Warp It system
We listen to your feedback and suggestions to help shape this platform, and so for this latest update we'd like to thank Luke Champion from 2GETHER NHS Trust.
List view number of items
The function that Luke suggested was the ability to choose how many items can be seen on a page during your search. There is a now a drop-down menu with various options.
See the picture below: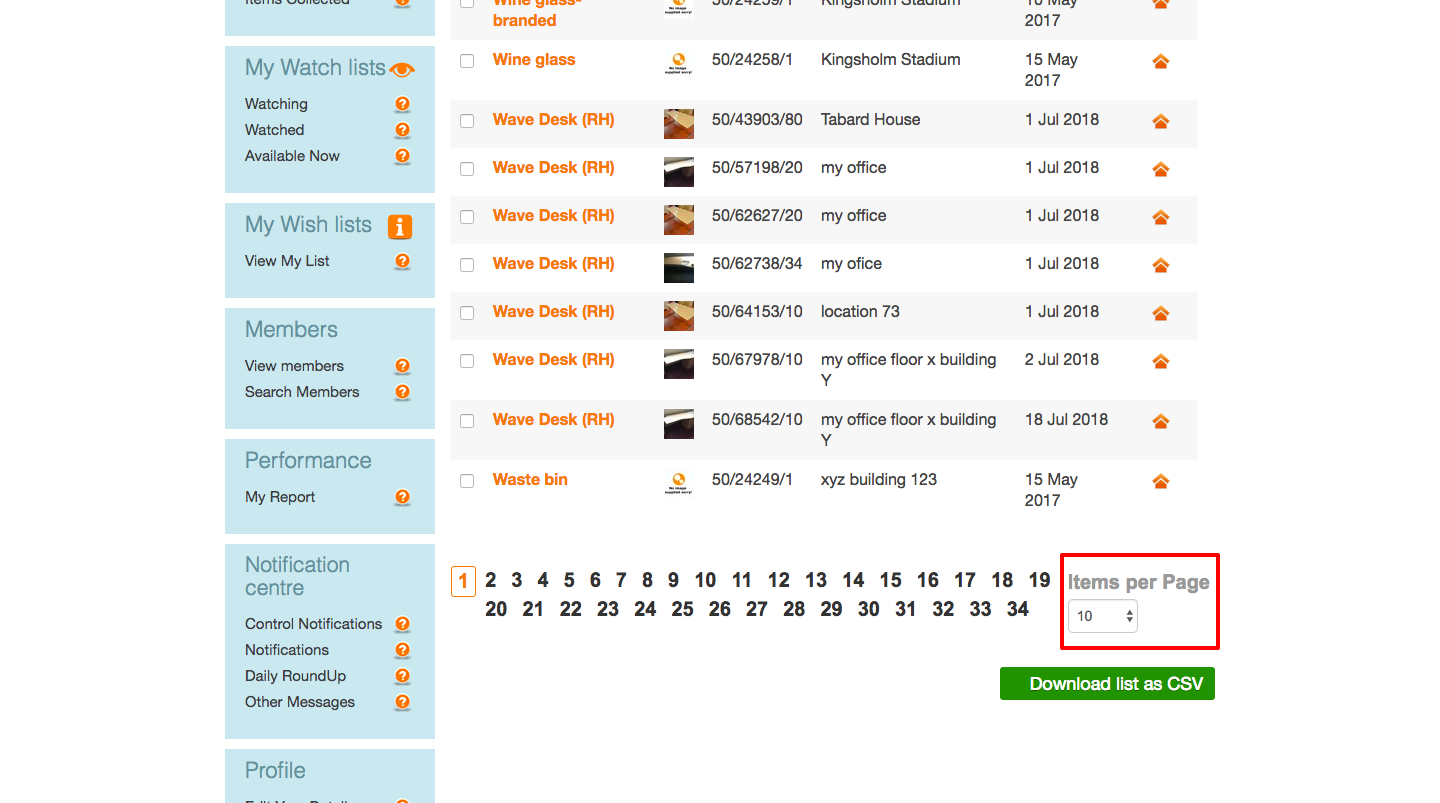 Further change
After we made that change, we heard from Pete Hayes at Kent University that every time he logged in, he had to select how many items he wanted to view on the page. With this feedback, we changed the setting on the page so that the preferred option is memorised by the portal for each individual user.
Sometimes, it's just the little things.
---
We are big fans of change, that's why Warp It is constantly evolving.
Not everybody feels the same way...