We are in an emergency situation and only essential travel is advised.
With the current situation you may need to temporarily pause your Warp It portal.
Why would you want to do this?
Enforce and ensure government guidelines are followed
Stop staff notifications
Make sure no 3rd parties turn up at your estate expecting to collect items
Here is how you do this.
Switch on/off
To pause the system. Go to company account > asset settings.
Here you can switch this feature on and off.
You should also edit the message displayed to users. This will be displayed when they try and login.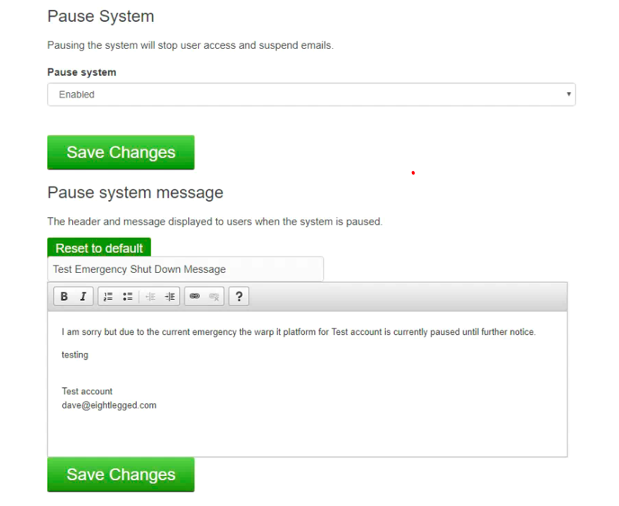 The members will see this message when they try to login and will not be able to use the site.
No emails will be sent to users when system is paused.
The Warp It team are wishing you all a safe and speedy return to normal life! Keep safe.