Warp It are pleased to welcome Smita Shetty from NHS West Lancashire Clinical Commissioning Group to discuss how the organisation is attempting business improvements using new digital technologies.
In this article we are going to explore:
Remote technologies for patient care

The future of healthcare and project management

Breaking down a huge job into small parts

How to win the support of key decision-makers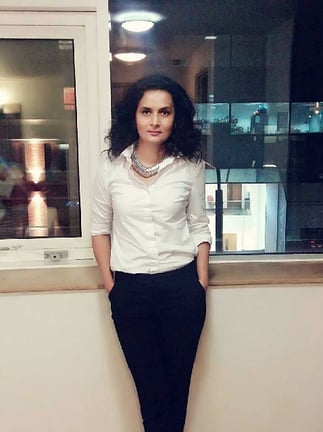 If you missed part one, click here.
Part Two
Challenging and rewarding, can you expand on that?
So, to begin with, there was mild scepticism and hesitation from the clinicians. With any change, you see apprehension, especially when it comes to delivering the best possible care without jeopardising patient health and wellbeing. We engaged with our clinicians and worked well as a project team.
There was also the fact that the clinicians would need to use an unfamiliar web based application to design the protocols. To add to the mix most clinicals do not have an IT background, the protocols needed to be thought through logically, which was almost like programming, which wasn't easy to begin with. When you are racing against time and juggling different priorities and commitments, it was hugely challenging finding the time to dedicate to learn the new system. All we could do was to support them the best possible way. I have to say this, the team were outstanding, especially, Karen Moore, she is the Advanced Capability Lead from Simple Telehealth. She was always at the other end of the phone when you needed her. She conducted webinars and training sessions, which were very valuable.
So how did you break down that big monster of quite a technical job? How did you make that more palatable for the clinicians?
Our approach was quite simple. We focussed on each task at hand. We kept having regular project board meetings to maintain the momentum of the project. It wasn't easy to get everyone in one room because they were working on different sites and we had our own priorities to focus on. We couldn't just focus on one project, we had other projects that were being delivered. With so many conflicting priorities, it was difficult to get everyone in the same room, however I ensured that the decision-makers were present, even if it was joining us via tele-conversation.

What was the hook for the decision makers that finally got them on board?
Constantly making the decision makers aware of the benefits that we could achieve once the project was delivered. We also raised the importance of implementing the project so that the other clinicians could see the benefits the potential solution had to offer. We are also planning to implement FLO in Respiratory Service as it interlinks with Heart Failure Service.
We published a few articles after the implementation of this project, on the back of that we have had patients contacting us to say they'd be interested in trialling FLO. We can't sign them up straight away though, as the clinicians would need to go through the patient's' medical history and ensure if they're suitable.
What are your top tips for success that you can share with our readers?
Okay, focus on quality and continuously think about how you can improve the existing service. Maybe it just comes with the role that I do, but that is basically how I work - focus on quality and patient care. At the CCG we believe that whatever services we deliver, we make a positive difference to the lives of the people in our communities and improve their health and well being.
Having a good team around you, with the right skills and an equal passion to deliver quality services helps as well. Another contributing factor is having a great leader like Mike Maguire, who believes in your passion and supports your vision. Now you can't get much better than that, can you? I've worked in various organisations and teams before and I personally find it so refreshing working with Mike and my manager Paul Kingan. Both are extremely supportive and focused on innovation and the quality of services that we deliver to West Lancashire citizens.
Okay, so imagine you have to approach senior management to get support or approval for FLO, but you know they have dozens of other proposals on their desk for other projects. How do you create that atmosphere to be able to approach with these sorts of innovative projects?
A background in project management helps! For me, personally, it's the organisation and just being really tuned into what your priorities and your deadlines are. If you don't deliver at the set deadline, it's going to impact on others as well. So for me time management and organisational skills are key. You should also have the right people around you.

Do you have any final advice for someone who might be struggling a little bit?
Essentially, you've got to have faith in your project to be able to deliver it. You need to believe in it and plan meticulously. With any project, you need to have tangible outcomes and benefits.
When you know it's going to make a huge difference, especially to people's lives, and you know you've got so much riding on it, you do your best to get things right . That's always been my key driver really.
Thank you so much for this in-depth interview Smita! It's amazing to learn about the evolution of patient care technology and how online systems can make a huge difference to project management. There are important parallels to be drawn here between FLO and Warp It. Both save vast amounts of time, are better for the environment and allow administrators to cover a much larger group of people thanks to a well-designed online management system. We wish Smita, FLO and everyone at West Lancashire CCG the best of luck for the future.
To say thanks for reading this interview, here's a free download!