Warp It are pleased to welcome Smita Shetty from NHS West Lancashire Clinical Commissioning Group to discuss how the organisation is attempting business improvements using new digital technologies.
In this article we are going to explore:
Remote technologies (for patient care in particular) - and how this releates to sustainability

How to get innovative projects accepted in risk averse environments

How to win the support of key decision-makers- the key to getting your project accepted!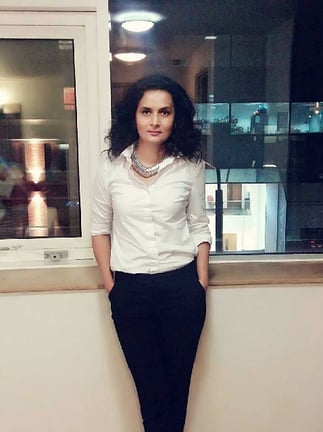 Part One
Hi Smita, can you tell us about your role at West Lancashire CCG?
I am the Service Redesign Manager for our Corporate and IT business functions. This role is all about business improvements and enhancing service delivery; and utilising digital technologies as an enabler to improve health care. My role primarily is around Corporate Services, which includes HR, Health and Safety, Information Governance and all of the other corporate business functions, as well as IT. When I first joined West Lancashire CCG, there were discussions being held by Chris Russ (our IT Consultant) and the Heart Failure Service team and local Community Matrons to explore opportunities in Digital Health in Heart Failure services, So that's how I got involved.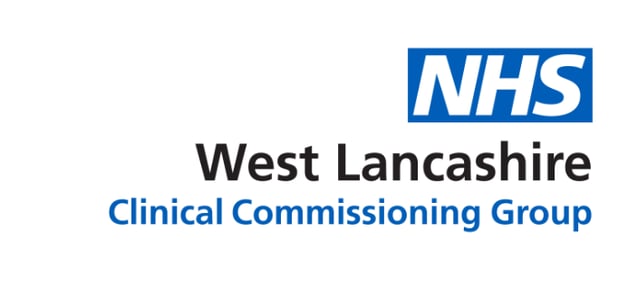 Can you begin by telling us about the problems that you were facing?
Most NHS organisations, as we know, are facing significant financial challenges. We are no different, however we in West Lancashire CCG are constantly looking for innovative opportunities through technology to improve patient care but at the same time ensuring we deliver our financial savings.
We are aware long term conditions such as Diabetes, High Blood pressure, Respiratory, etc have risen dramatically in the past few years mainly due to lifestyle choices and our ageing population. This is in no doubt causing a negative financial impact and a strain on our resources. We are local commissioners who deliver community services and through patient engagement, our patients have expressed their desire to be empowered with self-care and self-management tools to manage their long term conditions.
We started exploring opportunities in technology that would support our patients with enhanced user experience and improve their health conditions.
So these problems lead to the creation of a remote monitoring system via mobile phone?
Yes, so we wanted patients to be able to monitor their condition and report back over digital networks. FLO (short for Florence) was the best option really to go for because A) it was all about self care and self management, and B) it was a perfect tool to be used with a long term conditions such as Heart Failure. We started exploring this technology and we started having discussions with the clinicians and community matrons.
It sounds like you struck gold! But
what is FLO exactly?
Basically, FLO is a text messaging service. We identified a cohort of patients (based on their medical history), known to the Heart Failure Service Team, who visit their clinicians on a regular basis, those who make hospital appointments just to check their vital signs i.e. blood pressure, oxygen levels, etc. We provided equipment to these patients that would enable them to take their own readings and send the readings to their clinicians via text messages. This reduces travel time, no hospital appointments, no parking charges, no struggling for car parking, and also, bear in mind, clinicians used to have face-to-face meetings as well as do home visits. It cuts down on their travel time as well. Here's an example, let's say that I have been identified as one of the patients who has been offered this solution. My readings are unusual. They're not normal to what I usually send. FLO picks that up and it sends alerts to clinicians. Depending on the nature of the alerts, the clinicians make face-to-face appointments or contact their patients if there is a reason for concern.
Do you think the future of healthcare is a world where people monitor themselves at home and feed the information back to the clinicians?
Please bear in mind that we have just tested the waters. We are starting to identify so many different opportunities through FLO. We've got to first understand the need and identify opportunities/solutions suitable for our patients' needs.
In terms of the journey of modernization, we partnered with Liverpool Community Health and Southport and Ormskirk NHS Hospital Trust. We received some funding from the Innovation Agency for the Northwest Coast to help us pilot this Telehealth system. The primary aim of the project was to help improve how care is delivered and to help patients suffering with long term heart failure conditions manage their own conditions and improve their overall health and wellbeing.
What hurdles have you faced in using the equipment?
FLO is used remotely to support and monitor patients and it combines the expertise of the patient's healthcare team and the convenience of their own mobile phone. We realised in some cases where even though a patient was found suitable to use FLO, we were unable to offer it to them because they didn't have access to a mobile phone. We are now working with Simple Telehealth, the developers of FLO on this, who may be able to design this service on landline telephone systems. We're also exploring the idea of procuring affordable mobile phones for patients, as it makes business sense to do so.
Is FLO able to secure patient privacy and confidentiality?
Yeah, absolutely. It puts the clinicians at ease as well, in fact even members from our organisation (West Lancashire CCG) aren't able to access patient information. Patients are first asked for their consent to sign up to this service. Instructions and guides to respond to the text messages were given to patients. This was to ensure the responses were read correctly by the system to trigger the right advice and support. FLO can only understand readings that are sent back in a certain format.
So yes, that's been our journey so far. It was quite challenging, but very rewarding.
Read part 2 here