A charity working to educate, empower and improve the health of women and girls in West Africa has furnished schools in the area with donations sourced from Warp It system.
The Kori Development Project transforms the lives of girls and women in Sierra Leone by giving them access into education, especially in relation to wealth, health, and welfare.
Many of the primary and secondary schools lacked necessary resources, including desks, filing cabinets, and classroom chairs, so pupils used bricks to work on while sitting on the hard floor. Partnering with Warp It has allowed the charity to secure a variety of furniture and equipment otherwise heading to landfill and improve the learning environment for an estimated 500 school pupils.
One of Warp It's main goals since launch back in 2011 has been to help support charitable activities. Here we talk to founder of the Kori Development Project, Rose Simbo, about the work of the charity and how the reused resources have supported the vital work they do. Rose said:
"Our overall objective is to support the women and children in the Kori District, and we do this by running a variety of projects in the community; the value placed on education in Sierra Leone was absolutely clear from the moment that we started."
The projects include helping to manage the provision of micro-credit loans to the women to assist them with education, agriculture, and small-scale businesses. Rose explained: "This enables the women to increase their livelihood skills and income, reduces the risk of violence and exploitation, and helps them to achieve a positive social role. Raising awareness of the physical dangers of FGM and empowering the women and girls of Kori to be able to make informed choices is a very important part of our work."
They also facilitate cultivation of rice, cassava, peanuts, beans and sweet potatoes to produce food and income, and fundraise to buy pigs for breeding and food, and for income to pay for school fees, the security guard and the librarian of the Sandy Raffan Memorial Library.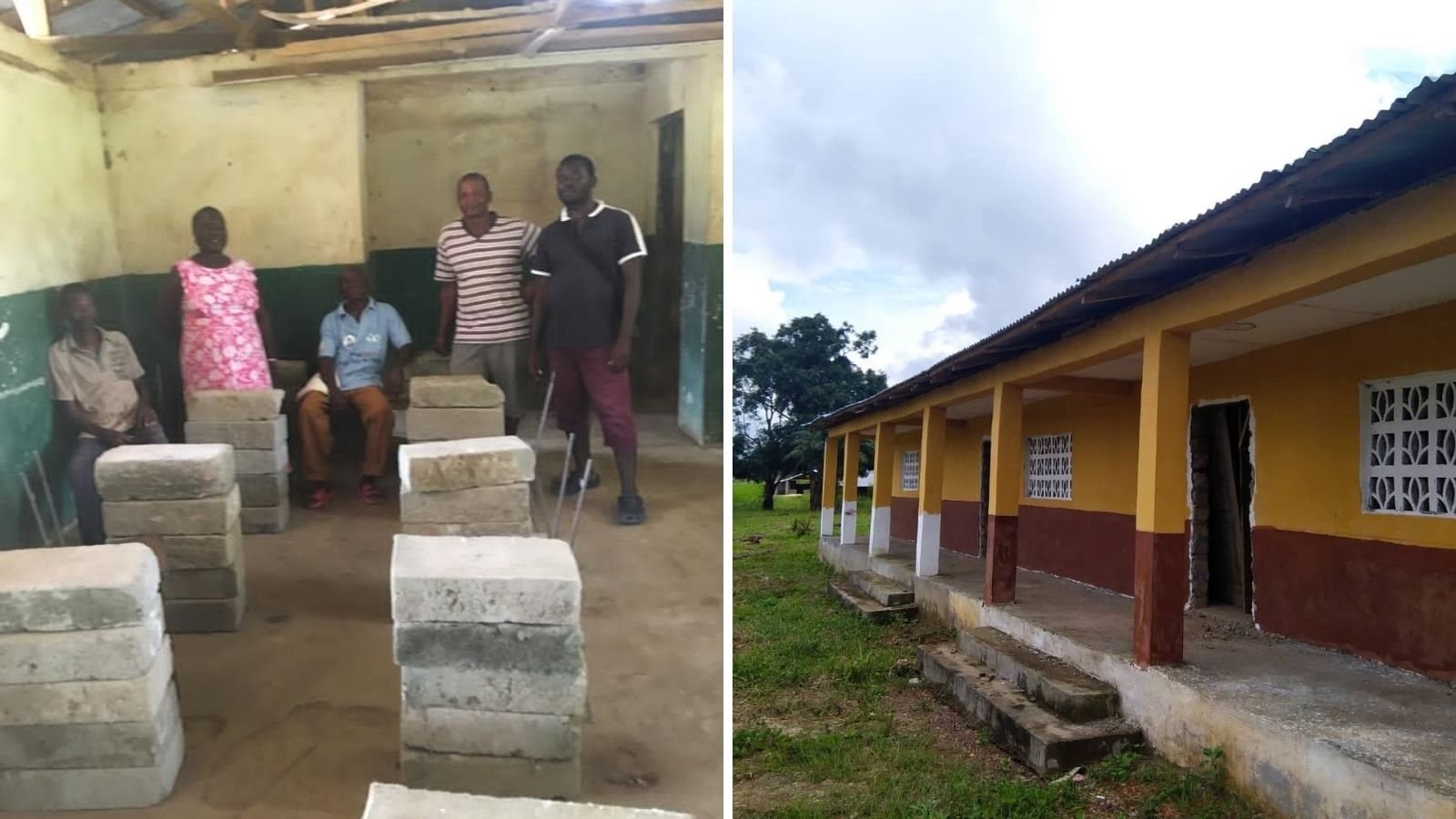 Rose said: "Education is an important element to empowering children, and the schools in the area were desperately under-resourced and had a shortage of classroom chairs and tables so the pupils end up sitting on the floor with bricks as makeshift tables.
"Without these necessary facilities it makes teaching and learning very difficult. The ability to read and write becomes almost impossible to achieve without a dedicated writing surface."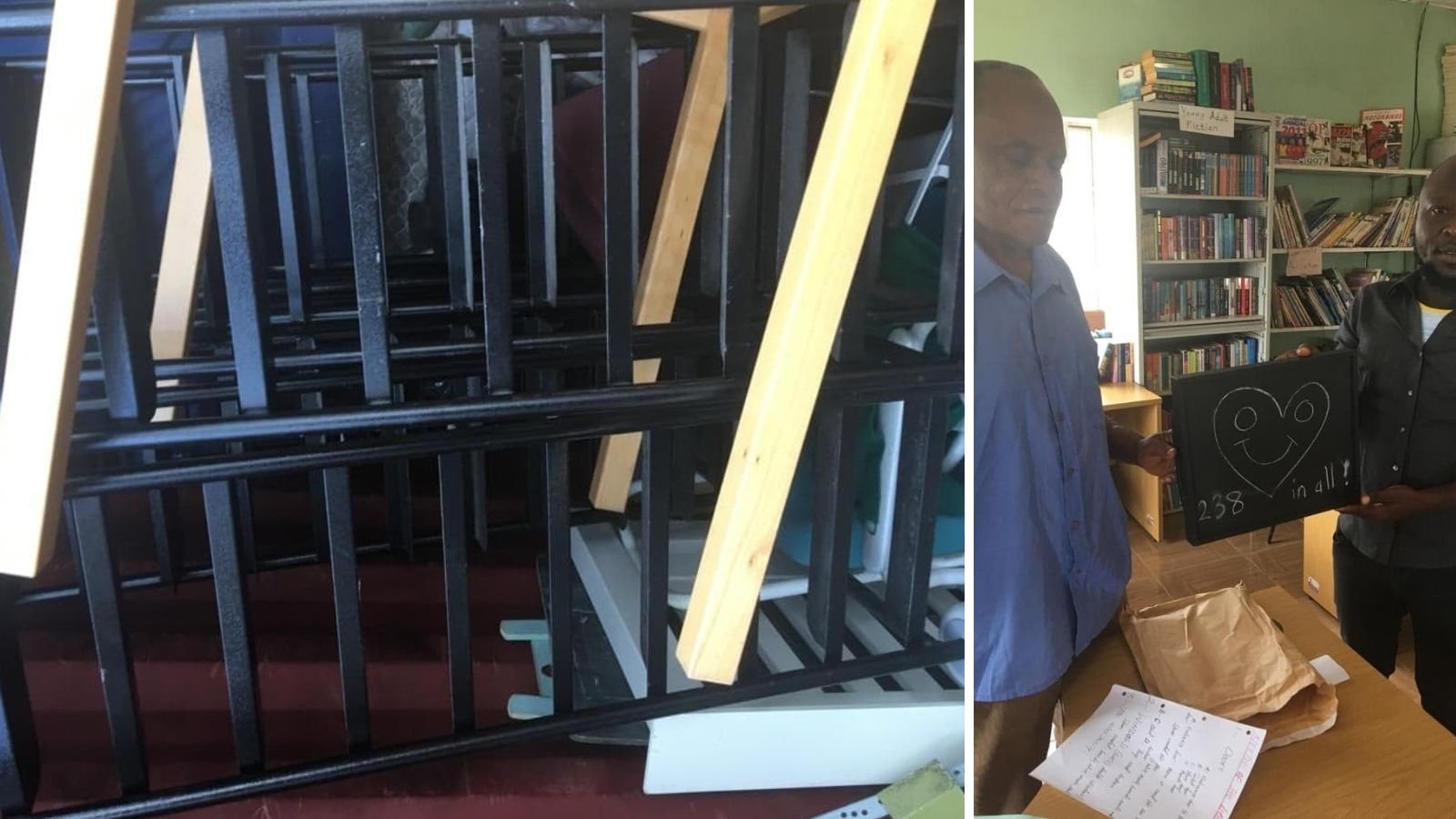 Following a recommendation from a colleague, Rose registered the Kori Development Project as a charity on the Warp It system. "We soon started gathering old or unused desks, chairs and filing cabinets and all sorts of different furniture. As we started to ship out the donations and furnish the schools, word swiftly spread around the community and even more schools, some of which had absolutely nothing, got in touch asking for help.
"Since then, we have helped many primary and secondary schools furnish and equip their classrooms, which has supported over 500 school pupils to learn in a more comfortable and suitable setting. Using bricks as chairs or desk is punishing so now the pupils have proper furniture, morale is boosted, and learning is happening fast."
All donations from the Warp It system came from its membership base, which comprises organisations such as universities, local authorities, NHS trusts and more. The unwanted furniture, equipment and supplies are swapped or donated to charities, so they don't end up in landfill. Rose said:
"The amount of waste I see makes me cry, so it's brilliant to be able to use these donations for such an important cause. Often the items we are given are very good quality and now they are rehomed in the classrooms they will be used forever.

"The donations have had a huge positive impact on the work we are doing to provide access to education and the Warp It system is very clever indeed!"
You can find out more about the Kori Development Project and support their work via the website and Facebook.