This article is all about how we help universities around the globe reduce environmental impact and maximise the value of their surpus assets like furniture, equipment, stationery and even fleet!
We help over half the university sector in the UK manage the flow of surplus furniture and equipment on and off the estate. Our customers in the sector save an average of £2312 per month on a monthly investment of less than £280.
Warp It has been installed in 100s of universities around the globe, with institutions recognising that now is a great time to get involved with reuse, refurbishment, asset sharing and better internal communications over assets.
It is no longer acceptable to simple dump old furniture and equipment.
We've seen incredible opportunities within IT departments, laboratories and we've heard so many procurement professionals explain how Warp It has allowed them to reduce unneccassary purchasing and waste.
Main benefits of Warp It
Save money: Reduction in procurement and waste costs as well as admin time. You can see the 10 best performers here.

Reduction in the incidence of visible reusable assets in skips and bins- which is a reputational risk

The liberation of space as unwanted assets are cleared.

A reduction in the reliance on storage and better movement of assets around the estate.

More info here.

Save time and increase departmental collaboration: Create central visible inventory of your current and future surplus items. This will save money and time as staff can check what is available online without sending hundreds of emails or having to visit a store area. See here.
Sustainable building clearance: Manage building / room clearances better by pre loading assets before the move. Staff can then see what is available in the future- planning procurement needs, and then assets are transferring to new owners on the clearance date- reducing waste costs. See here.

Save time and reduce reliance on store areas: Reduce double handling my matching donors to recipients in real time or in the future. This prevents double handling moving the item from A to B rather than into a store area or worse a skip/dumpster.More here .

This is a signpost article, which means it gives an overview to all of our articles about universities. You will find some interviews, some case studies and some pieces of interest. To open the pages in new tabs, simply click on the hyperlinked headlines.
Back in April we made the prediction that Warp It would help UK universities to save over £1m through our platform this year, with historical savings already exceeding £3m. Read more here.
Warp It's founder, Daniel O'Connor, said: "Maximising existing assets is paramount, and that is where we come in. We extend the life of furniture and equipment by making it easy for staff to swap and trade surplus assets, either between departments or from one institution to another.
"Universities have a fantastic opportunity to make a difference through reuse – the University of Glasgow has been saving over £8,000 per month, while University College London has made total savings of £311,715. The university sector as a whole has donated over half a million to charity, and traded a similar value in equipment between universities."
We spoke to an intern who had been given the responsibility of setting up and managing Warp It within a university. This interview was very different, in the sense that we were talking to someone at the start of their career in sustainability and environmental projects. With London Met University facing a merge and restructure, it was vital that the issue of furniture and assets was addressed. We are keen to promote the idea of using interns with the Warp It systems, which is why it is beneficial for you, our readers, to see how this positively functions.
"London Met has three buildings on one campus, and two main buildings on the city campus. So, all the campuses are merging into one. This means there are many projects ongoing, and it doesn't stop at the merge. They are refurbishing the campuses to accommodate more students and they are also renovating some buildings, so they have to empty them. I think this is the origin of the need for Warp It."

Warp It's activities on the other side of the globe were up for discussion when we invited Christine to hop on a call. She was more than happy to talk about making the transition from an email based reuse system to Warp It, which saved her and her team a huge amount of time and allowed for reuse to grow massively and rapidly.
"When I came across Warp It, I thought it could be very useful, because we were already considering an online system for furniture exchange. Warp It was very appealing to us, since it was developed for universities, councils and large estates. We also knew that alternative online reuse systems wouldn't be as effective for an organisation such as UQ due to the absence of controls and the lack of data capture."
Kirsty is a keen user of Warp It, and was more than happy to share her knowledge and experience of how Warp It functions within the procurement department. With savings of over £75,000 within the procurement department in the last year alone, it's become very clear at Heriot Watt that reuse and Warp It are here to stay. More than 100 people have joined the Warp It system and it continues to grow in popularity, with Kirsty telling us she gets great feedback all the time.
"By taking old assets, refurbishing items and putting them onto Warp It, we reduce scrappage. From a procurement point of view, we can be the drivers of Warp It, because we've got the insight and involvement at the early stages of requests and projects."
Building his own internal redistribution system, Mike Howroyd tackled storage issues and staff engagement and came out the other side of it with over £300k savings! Mike was able to show how much money was being saved by avoiding skip hire to dump assets and reusing them instead.
"That's what's made it work from the start. We needed to make it work. By actually saying, "We can save the university X amount of pounds" and making that very easy to understand and demonstrate in a way that's quite visual was very important, hence the reason we're moving over to Warp It really, because our system's quite old now."
Mike built his own system at first but has recently migrated to the Warp It system.
With savings of over £100k in their first two years, UCL are one of our most impressive university performers. What's also great about this project is how minimal the management time is, with their team telling us it only takes 30 minutes per month to handle.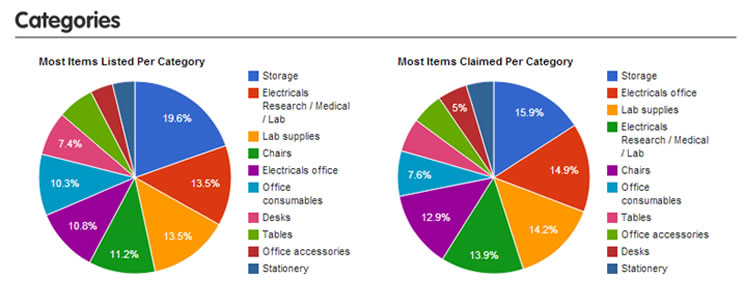 Ex - Waste Manager Paul Monk told us this:
"Warp it is open to all staff and is a voluntary programme, the way the university is run makes it impossible to make it compulsory. Warp it was initially used as a tool from a waste disposal perspective, to try to drive waste reduction but recently it's been pushed as a purchasing tool and our procurement department are heavily promoting the system. It's also a focus of our Ecocampus and Green Impact programmes."
Incredible savings of £30k in ther launch phase have helped St Andrews to make great strides on their sustainability policies. Savings now total more than £300k!
Environment Officer Barbara Aitken had this to say:
"As is demonstrated with the message board system, The Estates team recognises the potential environmental and financial benefits to the University of reuse and re-deploying valuable resources within the organisation. As well as the opportunity to demonstrate corporate social responsibility by supporting local schools and charities, so we were keen to find a better solution."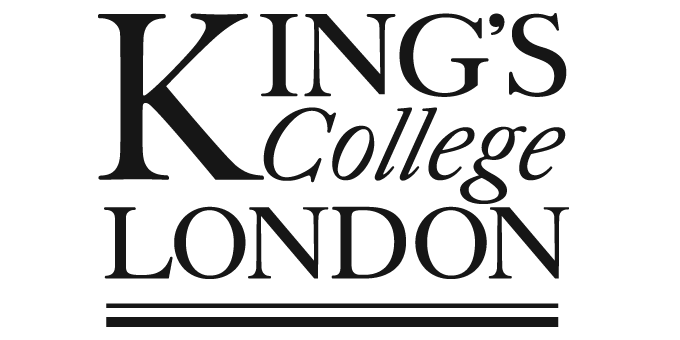 Sustainability Project Officer Tytus Murphy found himself in the great position of running Warp It at KCL, overlooking 350 delighted users and growing popularity for reuse. The institution made small policy tweaks to reap the rewards, saving over £40k already! It's even more impressive when you consider that they are using an underground car park as storage. Tytus told us:
"It is great that the Warp It site is very user-friendly, and to back that up we've had to make sure that we're also very quick and efficient in terms of getting items from A to B. And that's not a trivial thing- because we're based in central London, we've got buildings all over the place. So we're continually fine-tuning and improving the process but our major advance has been bringing in the City Sprint courier service to quickly and affordably move items around the university."
Up in Glasgow, the councils, NHS, universities, colleges, schools, charities and more have all banded together to create the Glasgow Asset Share Group. This means they all share a reuse system to keep items useful and used around the city, making them one of the most progressive and sustainable cities in the UK when it comes to reuse.
On our top 10 list for total savings using Warp It, organisations in Glasgow take up 4 of the positions. How's that for collaboration! Selina Woolcott from the University of Glasgow told us this:
"If the item, once it's on the system, doesn't move for a few weeks, then we can instead arrange to get it uplifted and taken to our own furniture store. Introducing Warp It gave us the motivation to have a really good clear-out. Very little ended up in a landfill. The vast majority of it was actually reused or gifted to charities."
Bookmark this page
As we publish more interviews with our university partners around the world, we will continually update this page and share the links.