Christmas & New Year and especially SPRING TIME... is a brilliant opportunity to get creative with your reuse project and maximise engagement during one of the busiest times of the year.
See below for Christmas materials (for next year obvs!!)
See here for New Year Materials
See here for Spring Clean materials.
See here for declutter materials!
This is a super simple action you can take with good impact.
Simply send your members a message encouraging them to reuse.
Something like this..please edit as you see fit.
"Give your colleague a gift this Christmas and add your surplus items to Warp It!"

Christmas is the perfect time of year to declutter the office ready for the New Year.

So make your working area more pleasant and useful ready to see in the New Year- and give you the perfect opportunity to pass on your surplus to your colleagues! *

Above all, get that feeling of enormous wellbeing with a clean and tidy area, which will of course translate to better productivity and success for 2022!

it couldn't be simpler when disposing of your unwanted items with the Warp It *equipment/furniture/resource* reuse management system. Warp It is our reuse system and gives you the chance to sort out your working environment and ensure the items you no longer need are re-homed and reused.

Warp It makes it very easy for staff in to gift surplus items to other staff. And don't forget, if items aren't required internally they can be passed onto partner organisations or charities.*

: "All of the surplus assets you identify during this Christmas declutter campaign can be added to the Warp It system for others to claim. They will be offered internally for work use, externally to charities and can also be made available for staff to purchase."

"This is a great way to give your colleagues gifts! Staff who want to claim assets can see what is available on our Warp It portal. It is easy to sign up and log in. It is just like eBay!"

So, if you have an item that is taking up space that you no longer need, put it on Warp It. Or if you're looking for an item check Warp It before you buy new!

What are you waiting for – get started now and see this Christmas become the perfect opportunity to increase the use of Warp It!
Once you have crafted your message you can send it to your members via the system. Log in as admin. Click members then click email.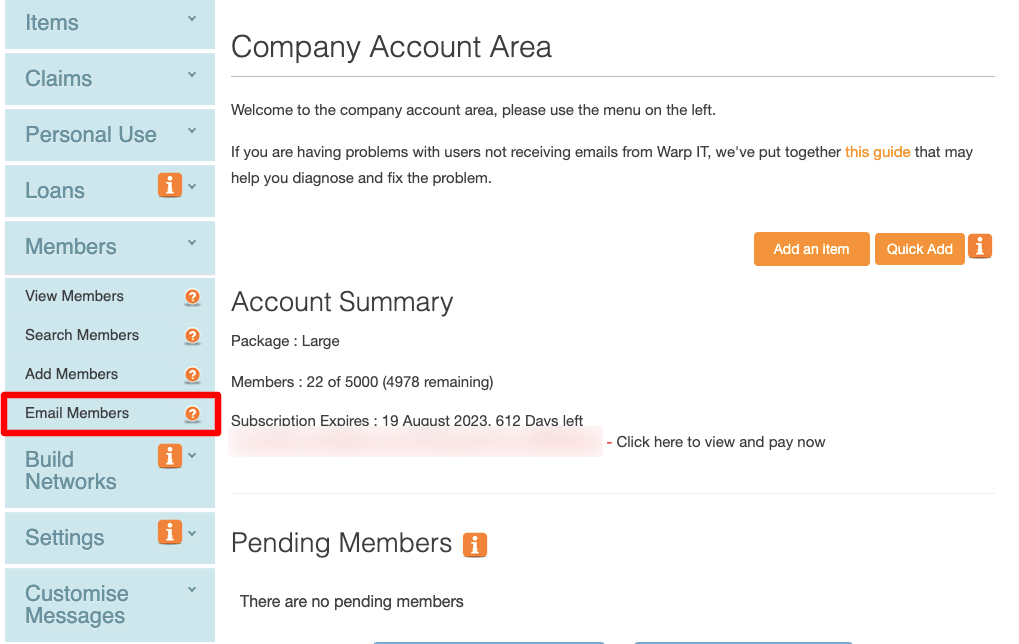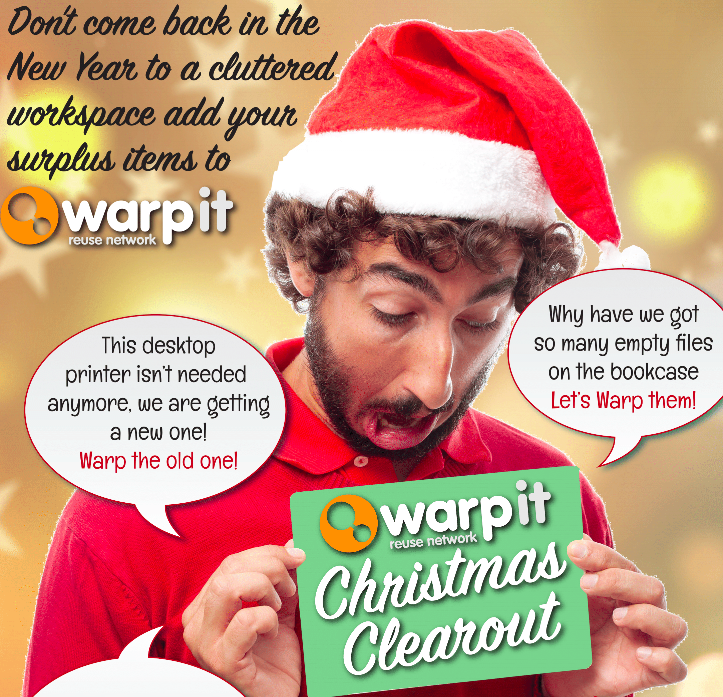 Why deliver a reuse message at Christmas?
As the holiday approaches staff get excited and often look for a distraction; clearing their space is a great way to do something a bit different with a productive outcome.
It's logical to declutter space at Christmas ready for return to work in the New Year and new start in January.
Marketing statistics show that it takes an average of six points of contact to make a sale. In our terms this means your staff need to see a piece of content about how good your reuse system is six times before they take part, so this campaign is another opportunity.
Most people don't want to exchange gifts with co-workers because it can be awkward! Gifting surplus assets is super easy and fun way around this.
At Christmas people often feel more charitable and you can emphasise the charitable donation aspects of your reuse program.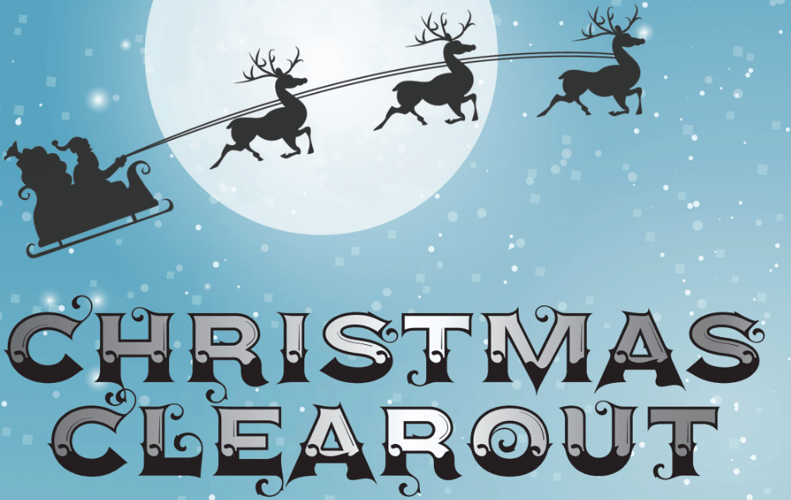 Make staff feel special
Christmas is an ideal time to reward staff who use the Warp It reuse system. Consider doing a free prize draw (Christmas food hamper always go down well) or sending a Christmas goodie for anyone adding an item.
We do have a more detailed Christmas Communication resource if you have more time.
Let us know how it goes! If there are any questions post them in the comments below.