Your big issue = How to manage transport
This guide is here to provide a couple of simple, bite-sized tips for more effectively managing transport and logistics on a large estate.
Claim confirmation email
When setting up your Warp It system, you will notice that many fields are customisable, and that if used intelligently, will facilitate brilliant opportunities or present great mediums for disseminating information within your organisation.
So remember, when you are filling in the field for your 'claim confirmation email', you can put whatever you like, but we recommend adding some simple transport information to help out the claimant.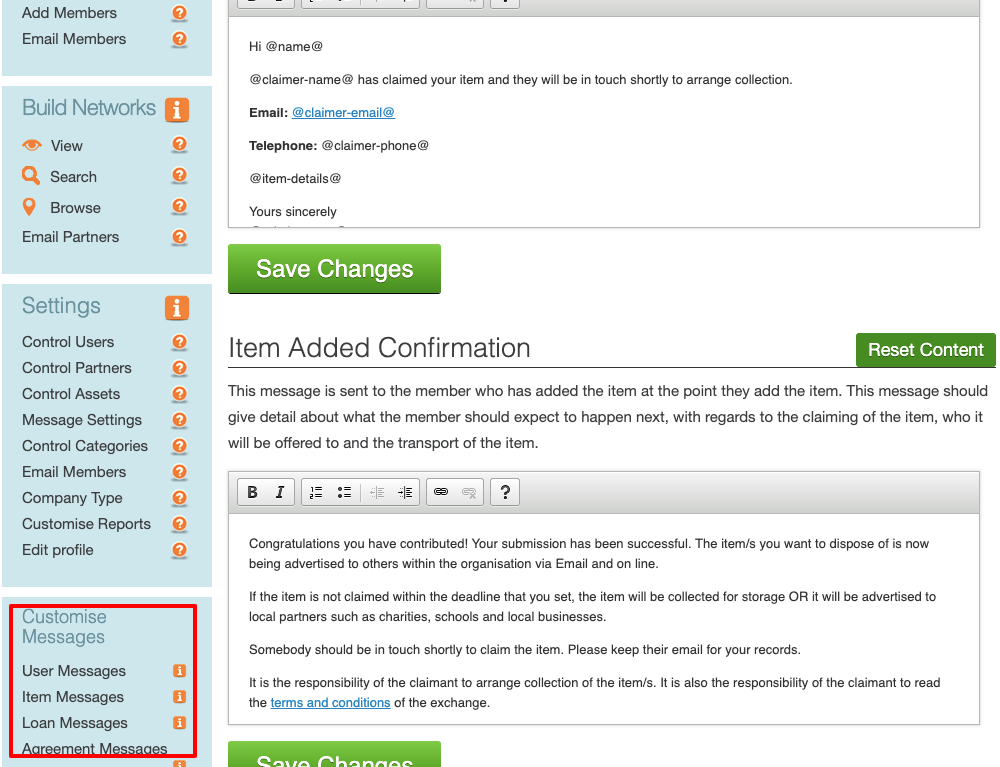 For example:
Thanks for claiming your new item, here's some helpful information.
If your item is under 10kg and available locally, please collect it yourself.
If you are on Estate/ in building A, B or C, and your new item is over 10kg, please contact [transport manager].
If you are on Estate/ in building D, E, F or G, and your item is over 10kg, [transport manager] will be happy to help.
If you are claiming from a partner of [your organisation], and the item requires a courier, please visit this page for more information [insert link].
Thank you for reusing!
[Name and position]
Campus, estate and regional office settings
To edit this setting, visit Admin, then Settings, then Edit Profile.
Within this setting, you are able to specify the various locations of your organisation, meaning that when your members from a certain estate search 'desk', they are shown desks from the location of their organisation.
The benefit of this is a massive reduction of inefficient claims, and items that cannot be delivered or collected because of larger delivery distances.
The point of reuse is to be more resourceful, so driving 500 miles just to get a new door would not be cost, resource or fuel efficient.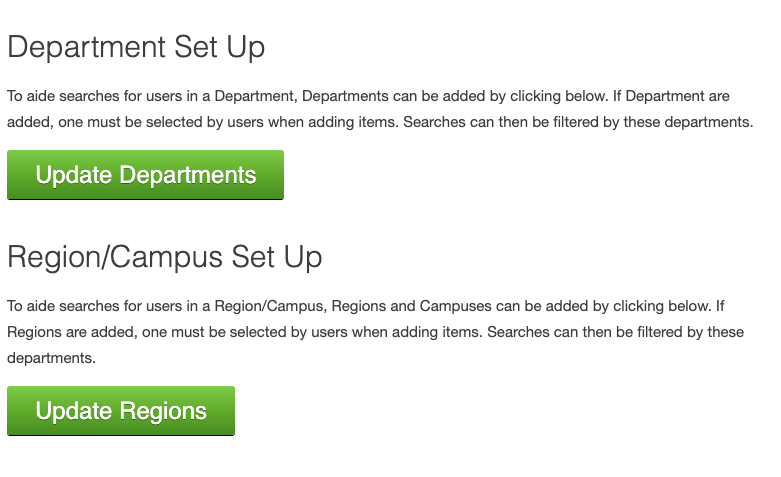 New features for transport!
We have introduced a new feature to make the transport of items more efficient. Previously, when someone claimed an item on the system, the old owner received an email, and the new owner received an email. Those emails are customisable (see above), and the administrator can include instructions on how to transfer the item from A to B, such as 'get it yourself', 'please contact the help-desk', or 'return this form'.
Last year we went and updated this feature to include the logistics team as an email recipient, so that they know whether they need to take action or not. This email says where the item is, what the item is, if there are multiple items, and where it must go.
If you want a notification to go to your logistics team then you need to specify an email address here.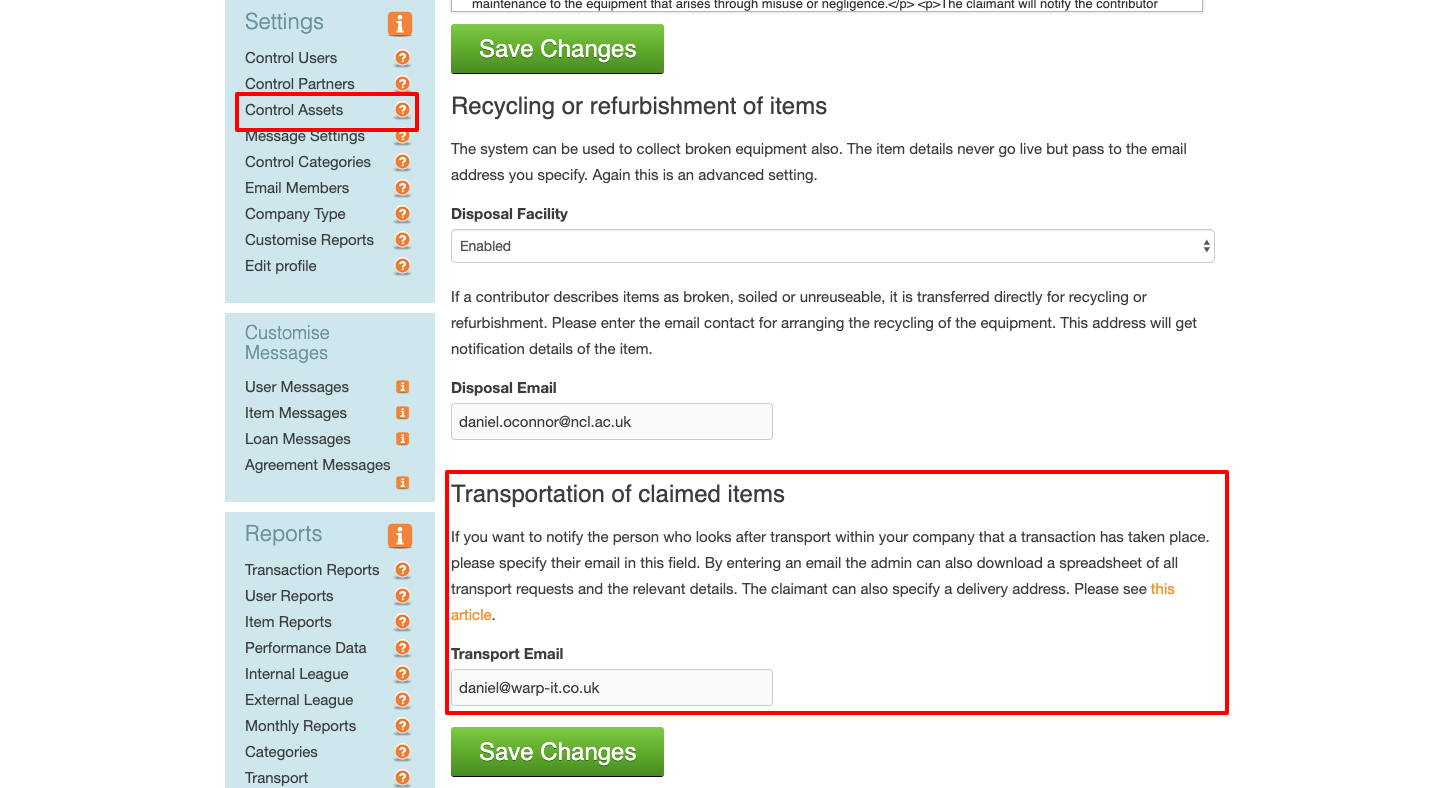 Having listened to some excellent Warp It member feedback, we've managed to take the transport feature one step further. Often, a claimant might have claimed an item and had it delivered to somewhere other than the location they had registered at. Now, if the logistics setup is turned on, the new owner of the item is prompted to add a delivery address, which will in turn be sent to the logistics team.
We've gone even further than this, and made it so that the administrator can download a spreadsheet of transactions, so that whomever is in charge of delivering the items can log in and see their jobs for the day, week, or month. This feature is going to make delivering items so much easier for your logistics team, which makes receiving them so much smoother for you!
---
There are many ways to share the message of reuse