An unprecedented amount of medical equipment and hospital furniture has been donated to charities in the UK and abroad thanks to the Warp It community.
Unwanted but perfectly viable medical equipment from NHS Trust hospitals throughout the UK have been uploaded to the online redistribution system following upgrades, clearances, or audits, and many of the 1,500 charities registered on the system have benefited by collecting them and sending to under-resourced hospitals and medical institutions.

The old or unwanted medical equipment and hospital furniture can include birthing beds, cots, bedside cupboards, tables, lockers, inspection lamps, crutches, walking aides, and wheelchairs.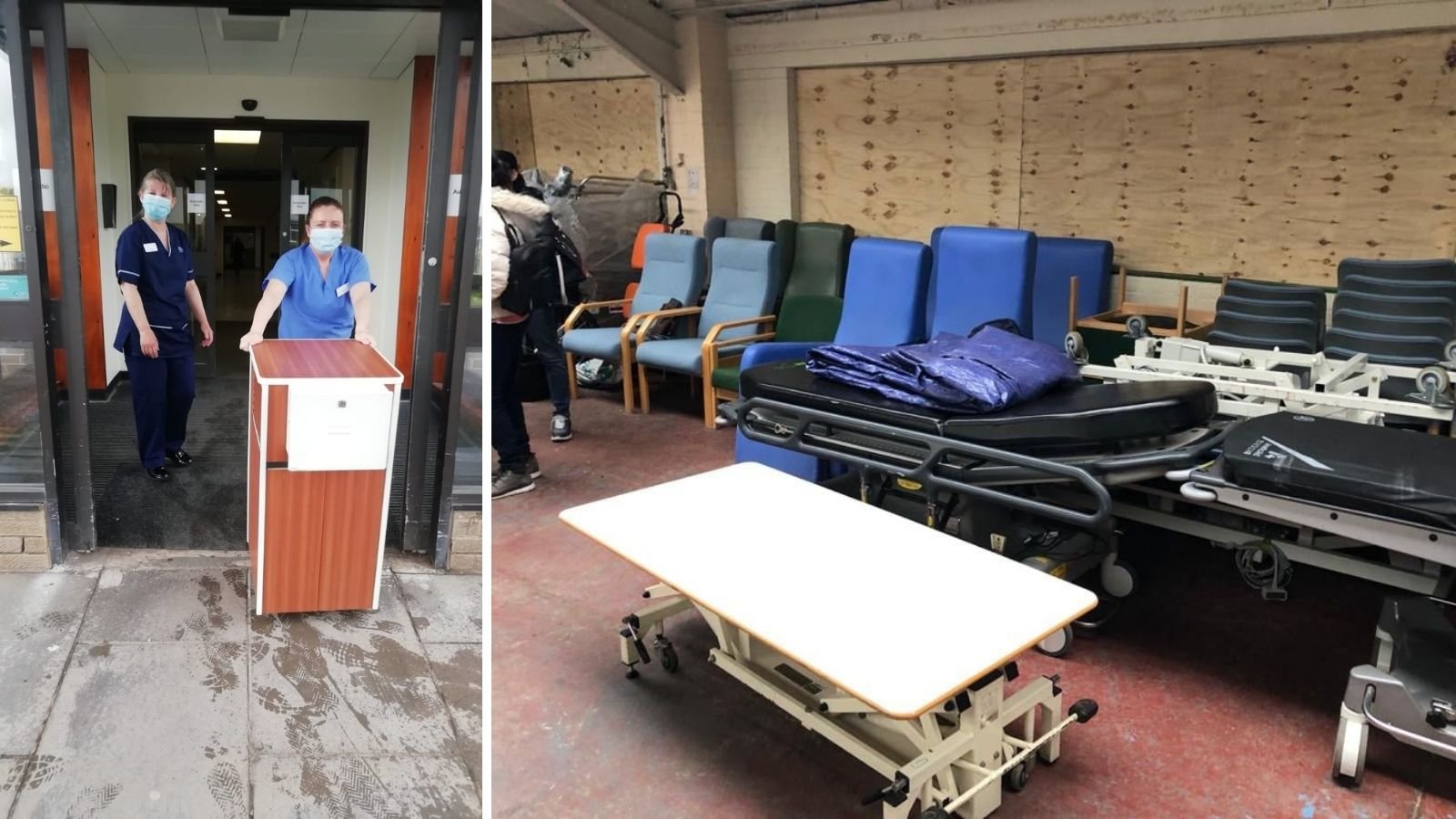 Above: a range of old hospital furniture has been donated to under-resourced hospitals

Recently, medical equipment and hospital furniture that could no longer be used by NHS Trusts were given to the Sylvia Lanka Foundation to reuse in rural hospitals in Sri Lanka. Many of the country's hospitals lack basic resources resulting in patients being forced to sit and sleep on the floor during their hospital visit and the donated hospital furniture, which included birthing beds and cots, has vastly improved the situation and helped to make the hospital experience more bearable and comfortable, especially for those with new-born babies.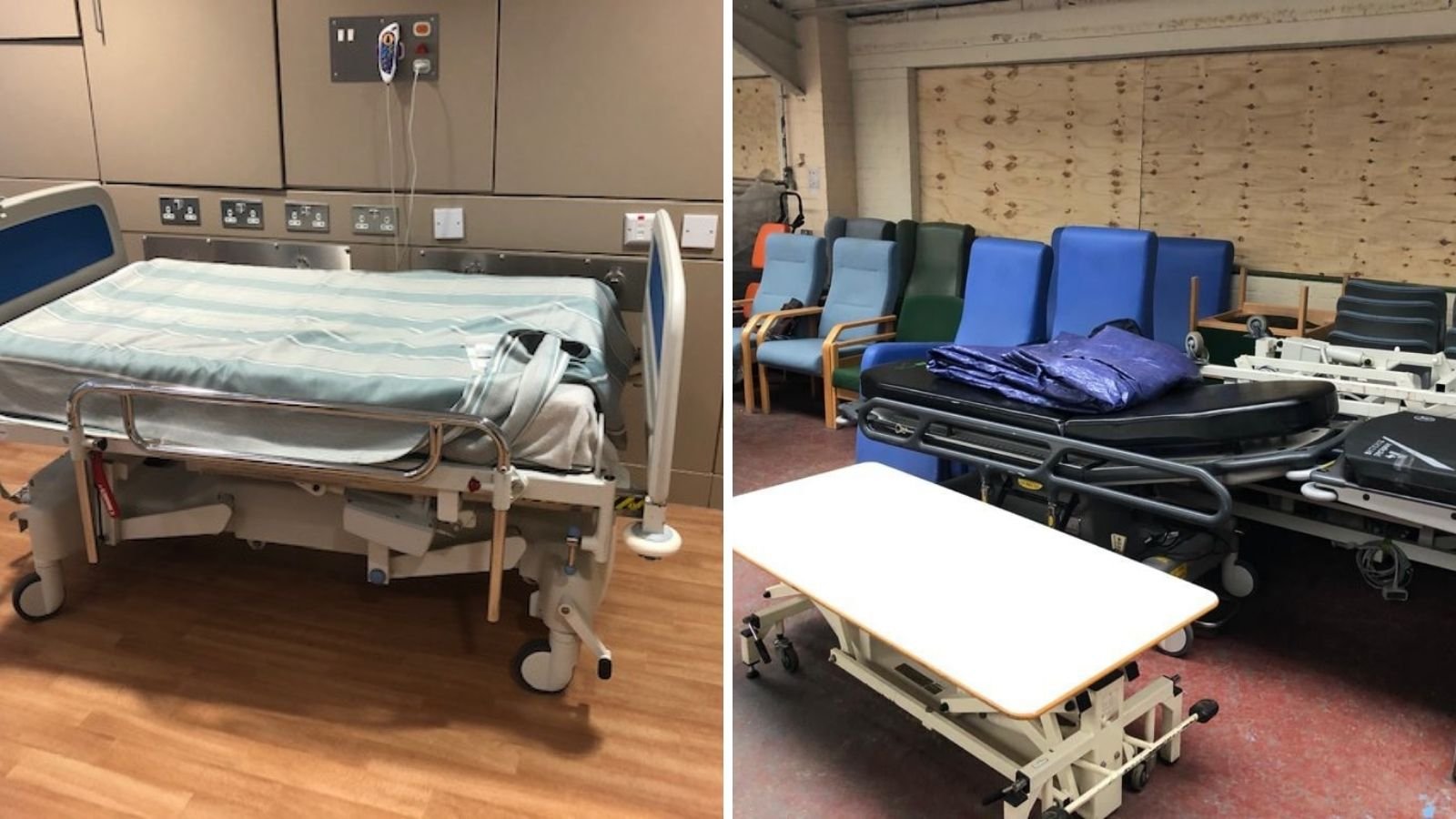 Above: birthing beds have been sent to rural hospitals in Sri Lanka

Similarly, MedAid collect unwanted and out of date medical equipment from hospitals and coordinate its redistribution to under-resourced medical institutions in 11 countries throughout the world. The medical equipment that they need includes surgical; respiratory; urinary; cardiovascular; paediatrics; gastroenterology, and emergency and vary from generalised equipment, such as gowns, gloves, and masks to specialist instruments such as craniotomy sets and bone marrow biopsy needles.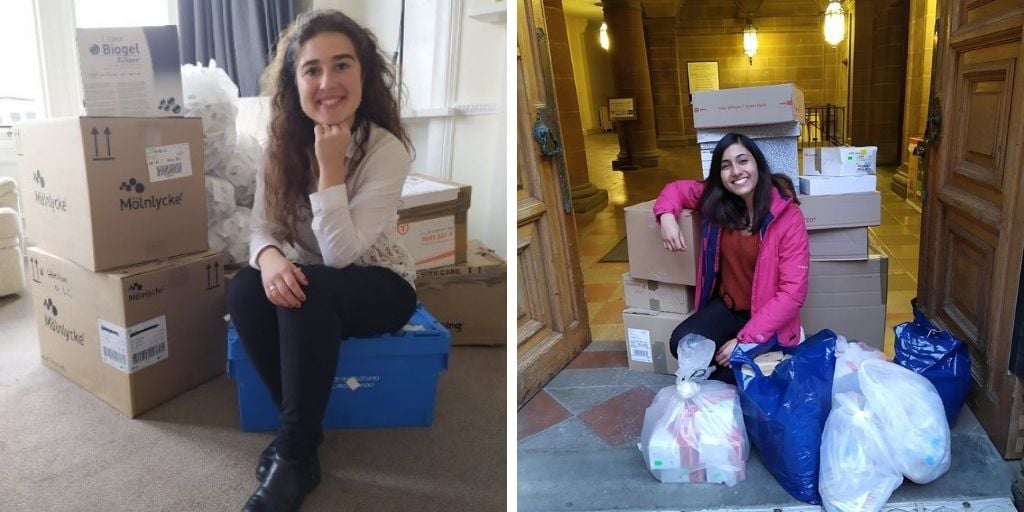 Above: MedAid distribute unwanted medical equipment to where it is needed most

Unwanted medical items and hospital furniture, fixtures and fittings are redistributed in a safe and legal way and can also be donated to other departments within Trusts, or other organisations on the Warp It network.

Reuse provides substantial financial savings that can be reinvested into frontline care for patients and staff, as well as reducing carbon and diverting waste from landfill which are key in the drive to achieving a 'greener NHS'.

Register with Warp It and donate medical equipment and other old or unwanted assets.

Register your charity with Warp It for free.