Shropshire Council has exceeded its reuse goals by saving over £125,000 in procurement and disposal thanks to hard work, vision, collaboration and the Warp It redistribution system.
Its original target was to save £25,000 by 2020 and the outstanding success of the initiative means that the Council has set its target even higher with ambitions now set to save £500,000 by 2025.
By redistributing old and unwanted office furniture and equipment within the Council, and to staff for personal use, it has avoided more than 30,000kgs of waste being sent to landfill, saved £90,135 on internal claims, and £20,200 in administration costs.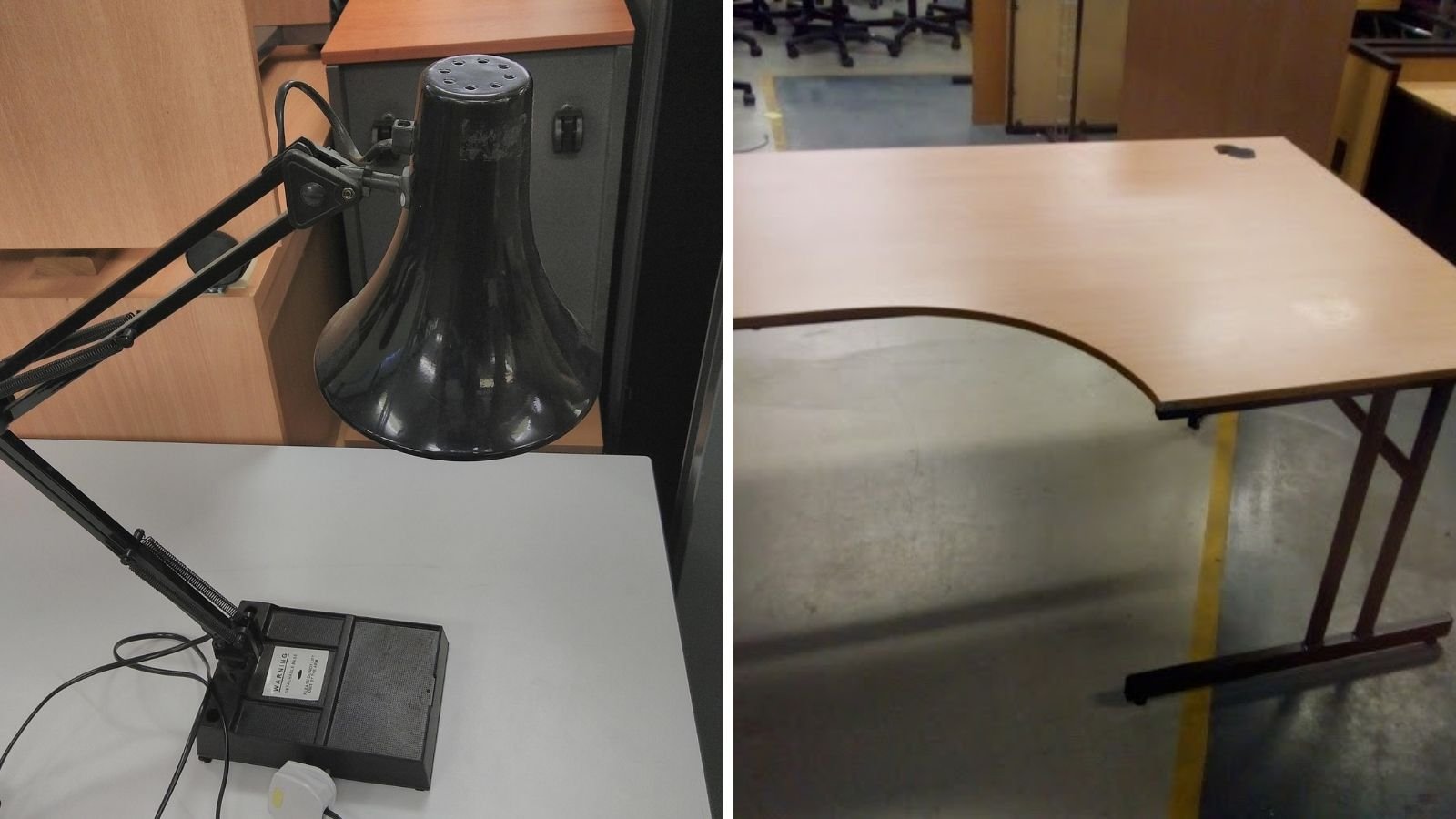 Above: reusing old office furniture has made significant savings for the Council.
It has also saved 230 hours in staff time and secured four jobs. Asset Management (Property and Development) heads up the reuse service with Adam Goodwin, Property ICT Systems Support Officer, Simon Maceachen, Accommodation Logistics Officer, and David Key, Accommodation Assistant, supported by Sam Kirby-Bray, Climate and Carbon Support Officer at Shropshire Council.
Sam explained:
"When we first launched Warp it in November 2018, we had a goal to save £25,000 in the first year, so we're thrilled to surpass that original target by £100,000! These carbon and costs savings are the equivalent of planting nearly 100 trees or removing 31 cars from the road. We are delighted the scheme has been so successful and we have set our goals even higher to reach £500,000 by 2025."
The uptake in reusing office furniture and equipment swiftly increased as the Council's 3,000-strong workforce adopted hybrid ways of working due to the pandemic and over 470 staff members now list and claim items regularly.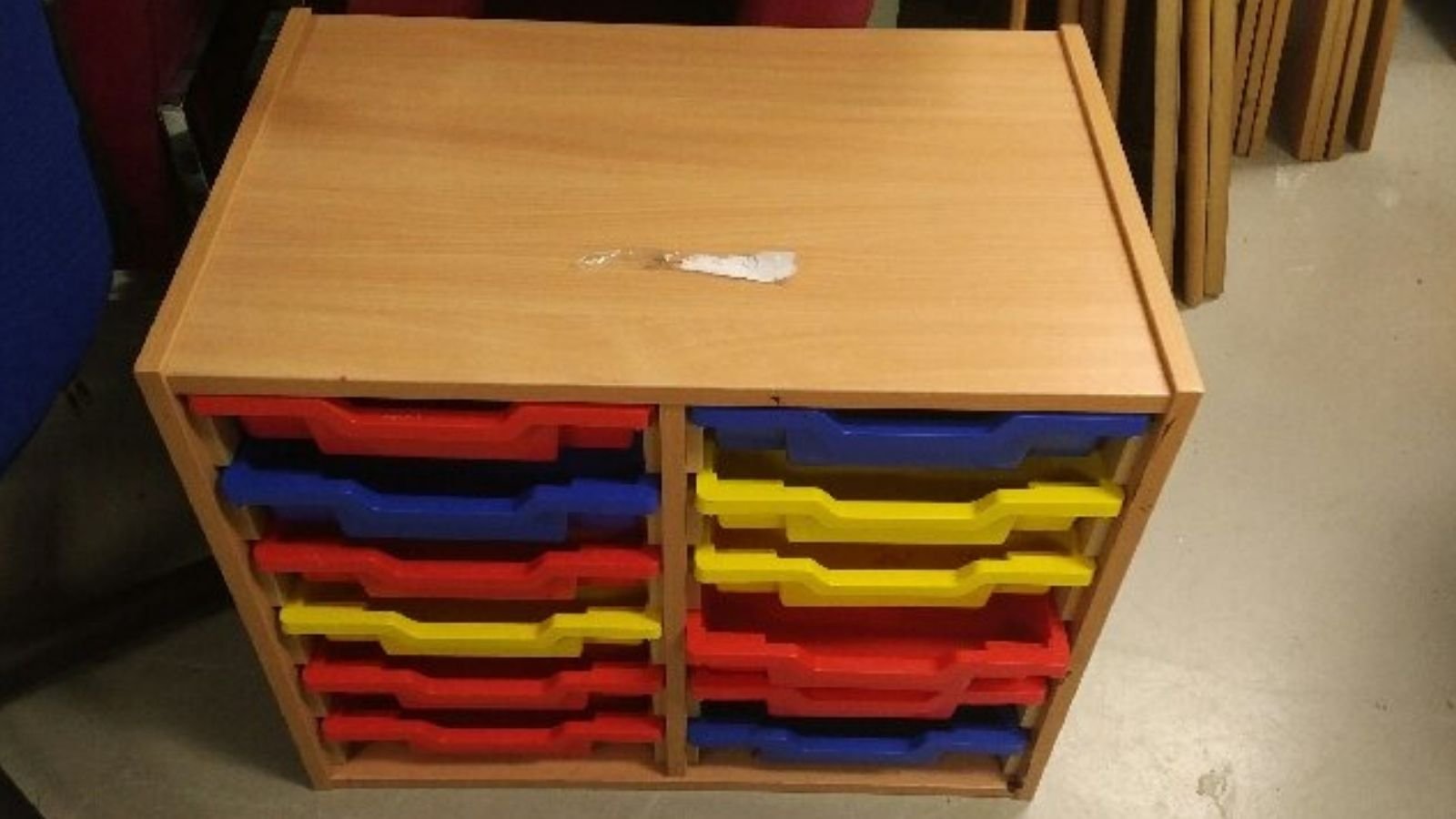 Above: many staff now work from home so a great deal of furniture and items were no longer needed at Council offices.
Sam said:
"Many staff now work from home on a regular basis so a great deal of furniture and items, including chairs, desks, filing cabinets, bookshelves, a set of very colourful display boards and even the proverbial potter's wheel were no longer needed at Council offices.

"Because Warp It makes it easy to transfer surplus items internally in an organisation, redistributing unwanted items from Council premises to staff working at home has been incredibly straightforward helping them set up their remote work areas and saving everyone time and money."
The success is attributed to the engagement from key Council departments, including the Asset Management (Property and Development) team who gave the initial approval and investment for the roll-out of the initiative.
Sam commented:
"It is thanks to the Asset Management team that we have the Warp It system in place and our Warp It reuse team and members have been working hard to achieve these staggering financial savings in procurement and disposal costs. Everyone involved deserves a huge pat on the back.

"My main advice for other local authorities is to keep chipping away and you'll get great results. Getting engagement from everyone involved is critical and Warp It makes this easy. It has got people talking to those whose paths may never have crossed so it's a great networking and collaboration tool."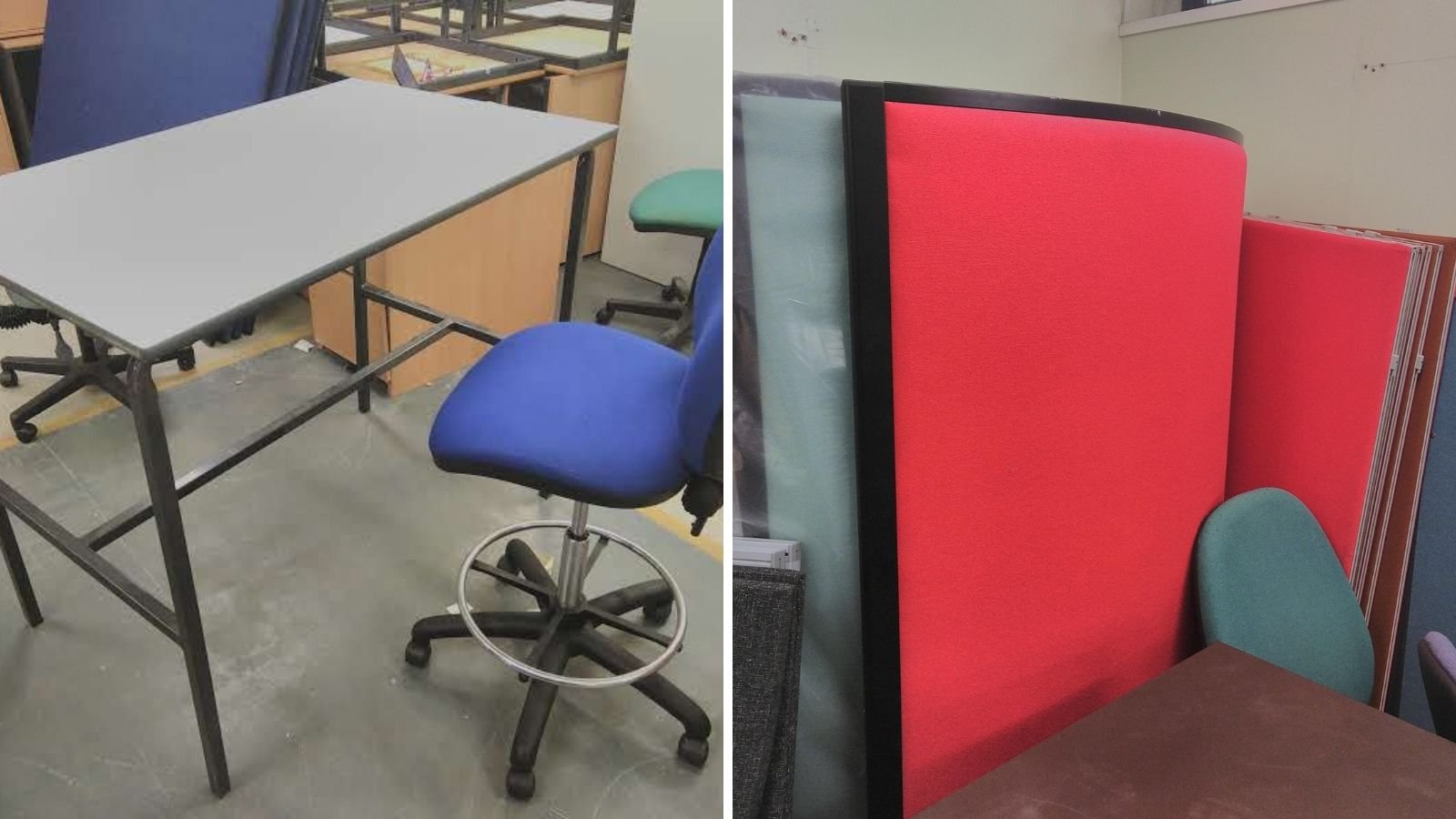 Above: unwanted office items included chairs, desks, and a set of colourful display boards.
The next steps for the Council's reuse activities include encouraging sign ups to Warp It from schools and academy trusts, rolling it out to town councils and parish councils, inviting local charities and not-for-profit groups to join, expanding the partner list, and enrolling regional colleges and universities.
Sam concluded:
"Warp It is a fantastic resource and a huge support to our sustainability and waste reduction targets. We will continue to use the Warp It and getting as many organisations in our area as possible onboard makes perfect sense."
Visit the Shropshire Council website.
Start reusing today and register with Warp It.
Read how to donate your surplus assets to charity on Warp It.
Find out more about signing up your charity, school or third sector organisation.