The Warp It redistribution system has seen a surge in membership renewals during the last three months, highlighting the ongoing value of reuse and sustainability for many organisations.
Over 30 organisations, including local authorities, NHS Trusts, colleges, and universities in the UK and abroad, have renewed their commitment to ensure office furniture, fixtures and fittings, equipment, uniforms, and many other items are rehomed rather than sent to landfill.
Head of Customer Happiness, and Warp it founder, Daniel O'Connor, said:
"We've seen a rise in the reuse of furniture, fixtures, fittings, and other items over recent months. This is mainly due to a concerted move to clear spaces as organisations shift to new ways of working, including remote, hybrid and hotdesking, as part of Covid-19 recovery plans and ongoing sustainability and net zero goals."
The online reuse system, which is designed to make it easy for to swap surplus work items within organisations and externally to other organisations, charities, and not-for-profits, has seen 13 NHS Trusts, four councils, and universities based in the UK, Ireland, and Australia renew membership from November 2021 to February 2022.
In total the Warp It community have made financial savings of over £28 million, saved 12,888,149kg in carbon, and diverted 4,101,662kg in waste from landfill.
NHS Trusts alone have saved £5.1 million and 900 tonnes in waste thanks to Warp It and it is expected this will steadily increase over the course of the next year. Likewise, universities and local authorities are on track to increase financial and waste savings.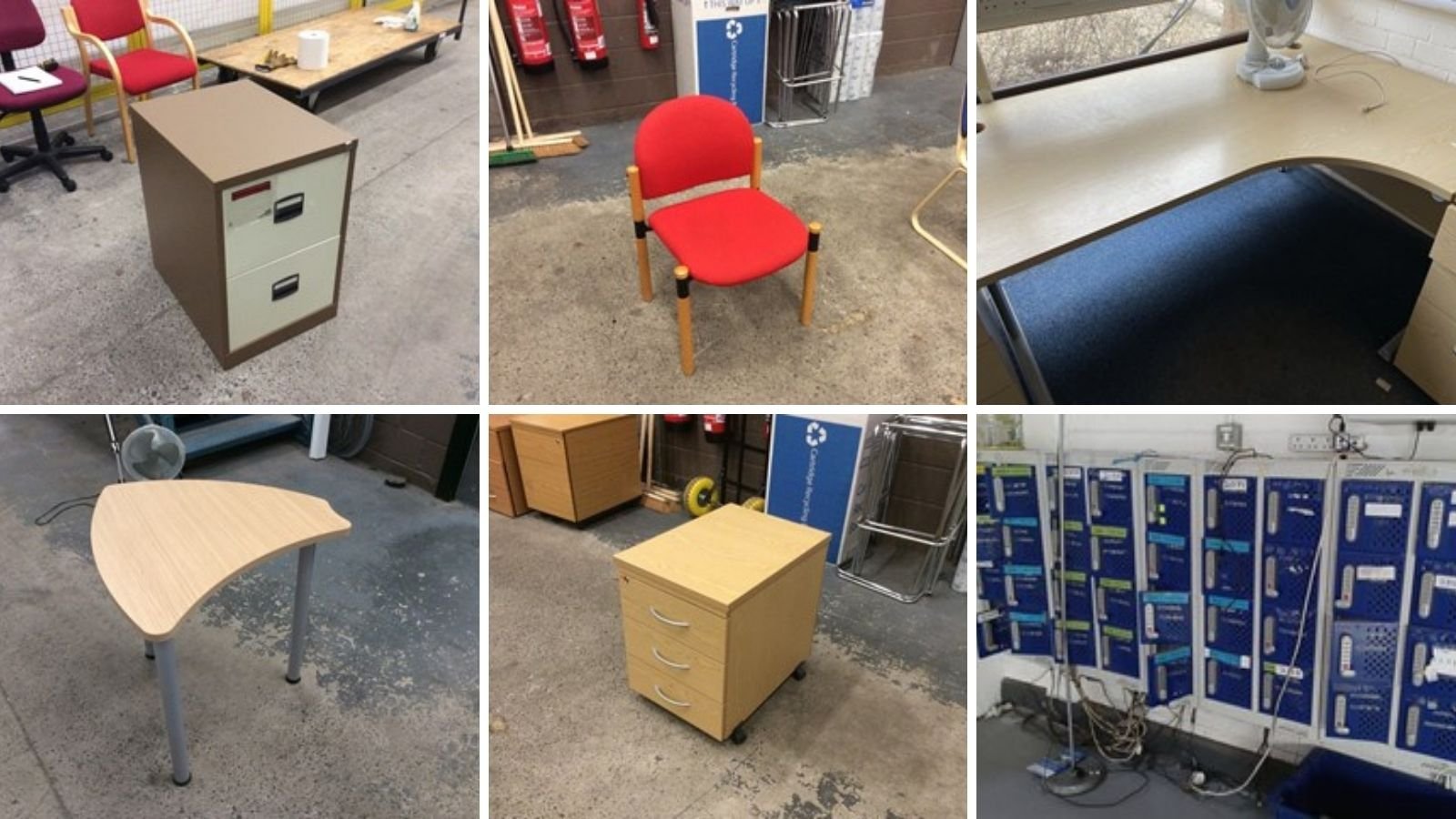 Above: a wide range of items can be reused thanks to the Warp It redistribution system.
Items that are reused includes office furniture, fixtures and fittings, catering and kitchen equipment, soft furnishings, office stationery and other consumables such as and ink jet cartridges, uniforms, lab equipment, and medical equipment. But any resource can be reused through Warp It if it's safe and legal to do so. More unusual items have included clothes horses, safes, tuxedos, paper weights, and even a brandy bottle.
Daniel said:
"Reusing such a wide range of items offers significant benefits including increasing economic growth, lowering emissions and waste, removing the need to contribute to landfill, and reducing the overall impact on the environment."

Instead of spending money, reuse saves money and helps organisations to redirect finances to core activities. Importantly, Warp It also makes it easy to engage with staff in a meaningful way as they embark on their net zero journey.

Daniel concluded:
"It's heartening to see so many organisations upholding their sustainability commitments and working towards becoming net zero. Reuse is integral to helping them meet their ambitious net zero goal and accelerate a green and resource-efficient circular economy."
Start reusing today and register with Warp It.
Read how to donate your surplus assets to charity on Warp It.