The Guy and St Thomas' NHS Foundation Trust has donated nearly 1,700 hospital uniforms, worth £25,000, to the Sylvia Lanka Foundation for use in hospitals in Sri Lanka.
The Trust had been storing the vast uniform collection, which included Midwife and Sister tunics, for over six months and nearly lost hope of rehoming them until they used the Warp it distribution service.
Jack Daniels, Waste Management Assistant at the Trust, organised the redistribution of the uniforms. He said:
"Due to a change in workwear design, we found ourselves storing 1,676 unembroidered uniforms in six storage cages. The sheer volume was taking up far too much space in our limited storage area, and after six months we knew we had to rehome them or risk sending the goods to landfill."
The Trust has been a Warp It member for five years and had only used it for internal purposes until the beginning of 2022. By extending the Warp It system to external organisations and charities the Trust has seen its monthly savings jump from just £2,000 to £67,000.
Once Jack opened it up to distribute items to external organisations and charities, the uniforms were snapped up within a fortnight, along with patient dignity screens, hospital beds, and a range of medical equipment including cannulas, tubes, and hand gels.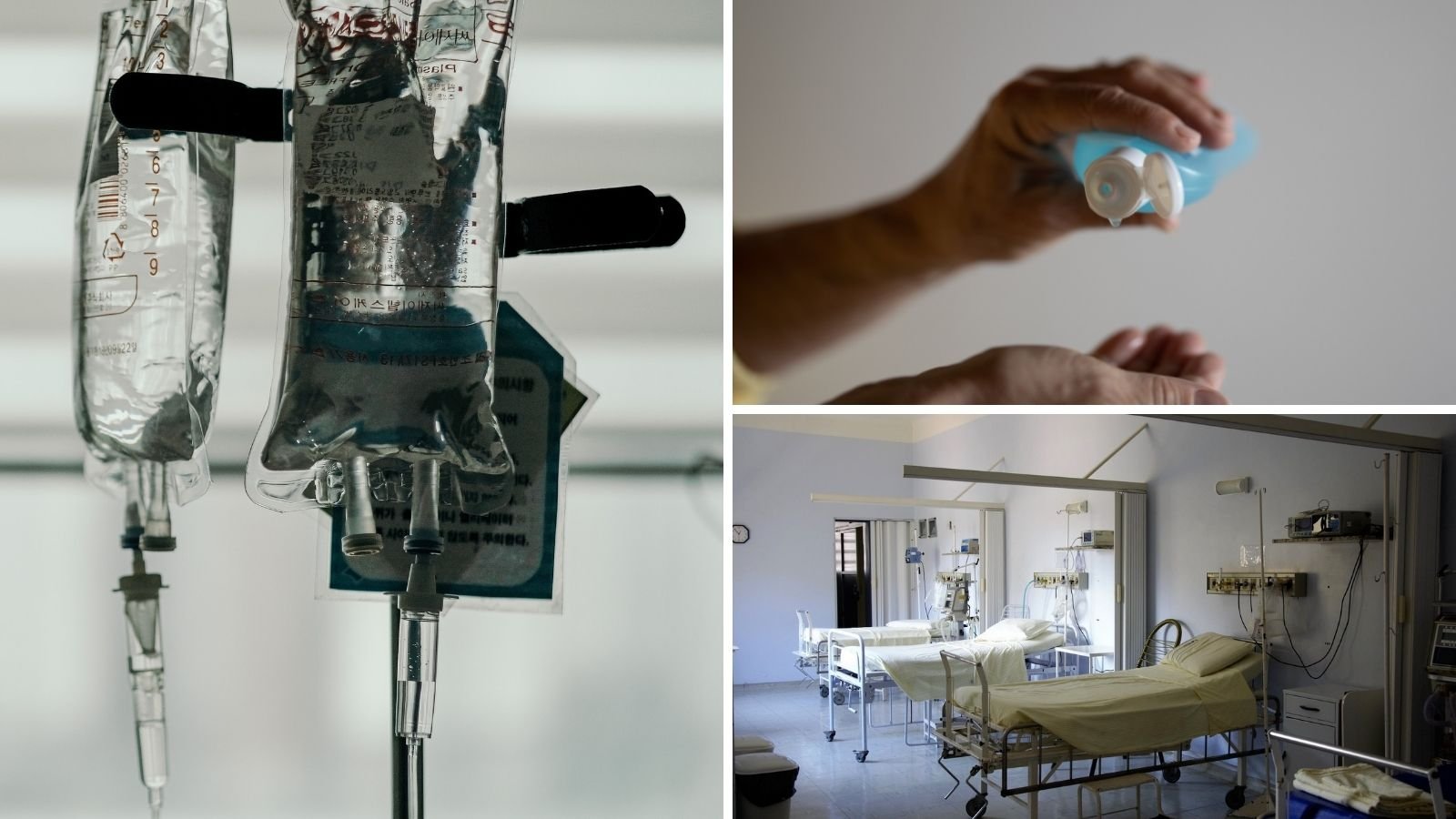 Above: in addition to uniforms, a range of medical equipment and furniture can also be reused.
"We extended our Warp It platform to external organisations cautiously, as we weren't sure how much interest we would get and didn't want to be inundated with enquiries," Jack explained, "but I needn't have worried! Warp It gives admin support and training every step of the way, so it worked out extraordinarily well. So much so, that our monthly savings have leapt to £67,000 and we now have 681 members using the Warp It system."
Opening the system also allowed the Trust to partner with a number of charities, including the Sylvia Lanka Foundation, ensuring unwanted and old hospital furniture and medical equipment are diverted from landfill and go to good use. They are now also affiliated with 10 other south London organisations who use Warp it.
Jack said: "Things like hand gels have use-by dates on them, which means they're no longer fit for use in an acute hospital environment. However, they remain perfectly valid and can be used in a lot of other environments."
Using Warp It has also meant the Trust has avoided 24438kg of wasted furniture, the equivalent to 139 trees or 102701kg of carbon. Such savings and reduction in waste through reuse contributes to the Trust's overall sustainability strategy, which includes circular economy activities, moving away from a buy-use-dispose culture, and minimising waste as key themes.
Jack concluded:
"As a resource intensive healthcare provider, and we have a responsibility to minimise the harmful effects of our activities on the environment. Finding waste minimisat­­­ion solutions with our suppliers and contractors is a priority for us, and ­­­­­the Warp It system helps us do just that. It has also helped revise our procurement processes, and now buying new items isn't permitted until all reuse options have been exhausted.

"We are delighted that such a large quantity of uniforms along with unwanted hospital furniture and medical equipment won't end up in landfill, and very proud it goes on to be reused for the benefit of charities and other hospital settings."
Start reusing today and register with Warp It.
Read how to donate your surplus assets to charity on Warp It.