The University of Glasgow is on track to hit a million pounds in financial savings as it enters its eighth year using the Warp It redistribution system.
The university has recorded total savings of £929,740 and has stopped at least 3,959 items from going to landfill since it joined Warp It in 2014. Now it has set a target to reach one million pounds by the end of 2022.
David Henderson, Stores Lead at the university's Facilities Management Department, (pictured above) said: "We started using Warp It to reuse and recycle items eight years ago and, during that time, became the first university Warp it member to reach £250,000, £500,000, and £750,000 targets in savings. Now we are nearly at £930,000 it makes sense to aim for the £1million mark as we emerge from Covid-19 and reopen university facilities."
Most redistributed assets are office consumables and furniture, school blackboards, and lab benches. Other examples include giving 200 stacking chairs to nearby Maryhill Burgh Halls, and donating an entire kitchen, from worktops to cooking and electrical equipment, from a demolished university building to a local charity.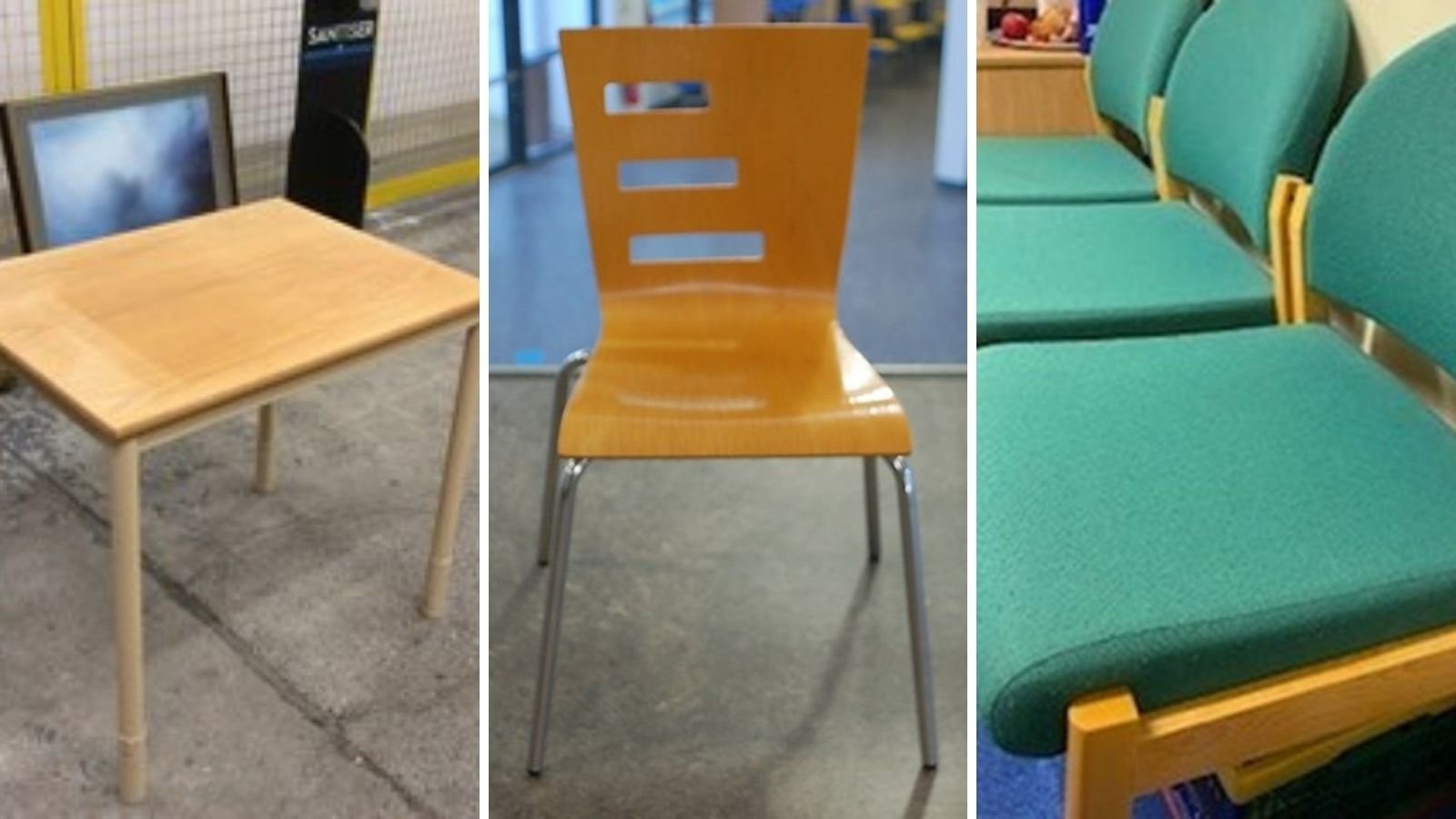 Above: Warp It makes it easy for staff to swap and trade surplus assets.
David said: "Maximising the use of existing assets and reducing waste is paramount to the university's overall sustainability plans and using Warp It allows us to extend the life of a wide range of furniture, fixtures and fittings, office consumables, and equipment by making it easy for our staff to swap and trade surplus assets."
The metrics and data produced by the Warp It system has helped secure the long-standing approval of reuse at the university. David said: "Warp It crunches all the numbers making it straightforward to explain and demonstrate the financial and carbon savings reuse generates. This makes it easier for our management team to understand the benefits and make informed, fact-based decisions."
Warp It has also opened significant opportunities to collaborate and network between departments at the university and with external organisations including charities, councils, hospitals, and other universities.
David said: "My role used to be very storeroom centric, and I rarely had to leave the department. Because of Warp It, I now have reason to visit other departments and meet people to talk to them about the reuse options available to them rather than throwing things away. It's also increased the scope to work with charities; I get referrals all the time and helping get them the furniture and equipment they need is fantastic.
"I can't fault Warp It at all. Using it is a really satisfying part of my job, and as it's so easy to use the administration pretty much takes care of itself. I find it a worthwhile service and, as it limits the amount of waste the university sends to landfill and reduces our disposal costs and our carbon footprint, it is an important part of helping us achieve our sustainability goals. It's been a great success to-date and we're looking forward to the next eight years of reuse!"
Visit the University of Glasgow's website.
Start reusing today and register with Warp It.
Read how to donate your surplus assets to charity on Warp It.