A circular economy project based in North West Wales has teamed up with the Warp It reuse system to revolutionise the way pre-used or unwanted mobility equipment is reused- all funded by the Welsh Government and facilitated by The Waste Resources Action Programme.
Project ALtro, which was launched by BIC Innovation and funded by the Welsh Government through its Rural Development Programme, redistributes a wide range of mobility equipment for assisted and independent living that would otherwise go to landfill.

The strategic collaboration with the Warp It reuse system will see ALtro ensure mobility aids are redistributed swiftly and safely within the local community.

Equipment that is reallocated incudes: stairlifts, hoists, specialist toilets, commodes, walkers, armchairs, Zimmer frames, wheelchairs, walking sticks, overbed tables, mobility scooters, and crutches.

Most of the equipment is collected from recycling centres and care homes, and everything is decontaminated, inspected, and fully refurbished before it is rehomed.

Gwyn Williams, project manager for ALtro, said:
"Mobility aids are mass produced and yet remain largely under-utilised. Meanwhile, more and more people throughout North West Wales can't get hold of the aids they depend on.


"Now, thanks to this project, and with the support of Warp it, we can rehome all sorts of mobility aids to people who rely on them. Some have waited a long time to find something appropriate for their needs and we've been able to help them within just a few days!


"We also want to make sure local communities get the equipment they deserve without harming the environment. Most of the aids we've redistributed would have ended up in landfill, and the results have already shown to be life-altering so it's a win-win."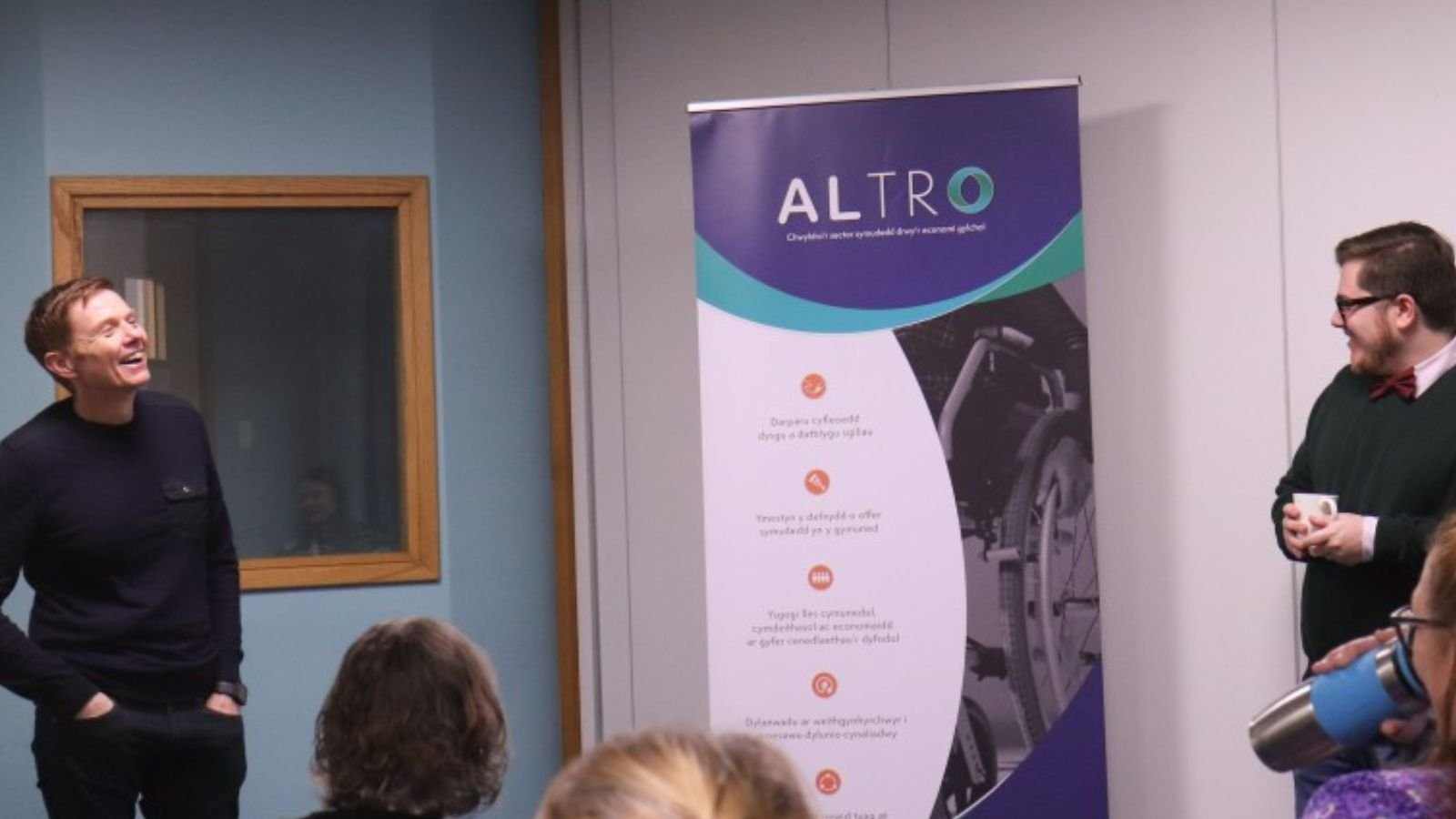 Above: the ALtro team are revolutionising the way unwanted mobility equipment is used.
Warp It is an online marketplace that works in a similar way to platforms like eBay or Freecycle. It redistributes resources legally and conveniently, and is key to helping ALtro achieve a circular economy for the health and social care sector in North West Wales.

Gwyn added:
"We're challenging the outdated 'take, make, dispose' model where so much is thrown away and ends up in landfill. Warp It's mission to extend the lifecycle of resources and reduce waste perfectly matches our commitment to promote sustainable practices and reduce our impact on the environment.


"By joining forces, we will revolutionise the way unwanted mobility equipment is used and pave the way for a circular economy."
Make circularity a priority for your organisation and start reusing today. Take the online tour and get in touch to join the Warp It reuse community.