The best way to grow your reuse project is incrementally, in order to minimise risk.
To facilitate this sustainable growth you will need to adopt practices that align with your policy and procedures and allow it all to be scaled and tweaked as you go.
In this article, we are going to look at some different procedures you can follow in order to populate your reuse system with users.
Firstly, how do staff join up?
Staff can be added by the admin one by one. This is a long process but you may want to have hyper control in the early part of roll out. To do this log in as admin, go to members, add members and fill in their details. They will then get email notifications so that they can set up their own passwords.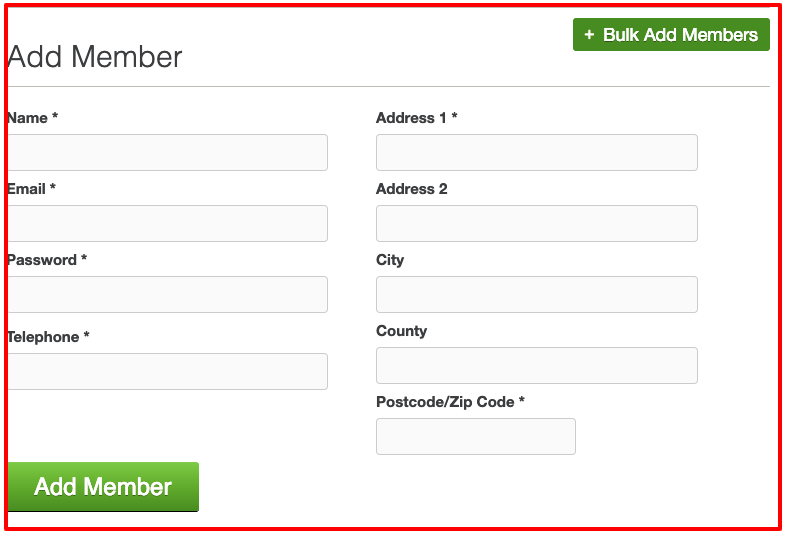 A quicker method which also has the same control , but relies on staff to add them selves is to sign up via the unique domain.
They start by going to the unique domain that you have been provided with. They enter their staff details, such as their work address, email, phone number, etc. Once they go to the next step they must agree with the terms and conditions that have been set by the administrator. Then they need to agree to the data policy.
Once the staff have taken all of the steps above, the administrator will receive a notification telling them that somebody wants to join. The admin logs in, checks the application, and either approves or rejects it.
'Why would the admin reject an application?'
Well, a common problem is that staff members use their home email address, and so they might not realise that the reuse system has been designed for work activities only. For admins, rejections can be made in bulk, so if you see multiple applications with incorrect email addresses, you can reject them altogether. You can also insert a reason for rejection so that the rejected party understands why.
Approval confirmed
Once the admin has approved the staff member, they will receive a notification telling them that they are now able to log in and use the system, to add or claim assets. At the start of the reuse project, the admin will probably want to have this approval and rejection control so that they can see who is signing up and can engage with them further. However, as the system expands, it's a regular task for the admin to keep logging in and doing this on a daily basis, so we included a feature that reduces the time this task can take.
Automated approvals
Admin, go to settings, and find 'control users'. Here you will find a setting whereby anybody with your company email suffix can get automatic approval to the system. What happens there is as soon as the staff member enters their details and specifies the correct email suffix, they will get immediate approval for their account so that they can start listing, swapping, and claiming assets without a delay.

Bulk staff member upload
Another method of uploading staff to the system is via our bulk upload feature. This is really useful for organisations who want to maximise efficiency and don't want their staff spending time registering themselves. Another benefit of doing this is that you can upload departments one at a time, allowing you to go and give an introduction or basic training before you do so.
Another example is that your Procurement Department will have a record of who the biggest buyers across the estate are. If you can get this list as a spreadsheet, you can input that data into the system and populate it with all of the buyers. When these people receive their registration notification, all they must do is set a password and then they can begin.
---
The first thing you need to do is to let staff know about Warp It
Let's go!