We want to make reuse mainstream.
So do our customers.
"Got. Got. Need. Need. Got. Got. Got. Got. Need. Need. Need."
This is the high pitched cry you would have heard if you were listening carefully in any playground in the 80s as various groups of boys and boyd flicked through their Panini sticker collections trading stickers to complete their sticker albums.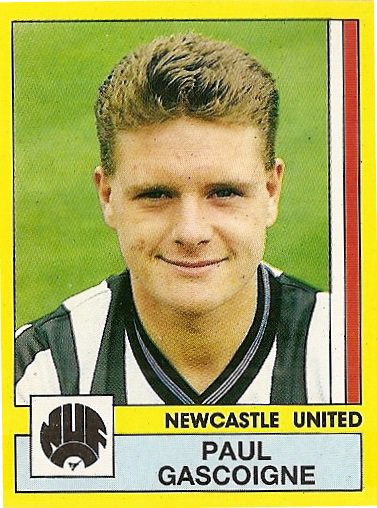 Stickers are a great way to communicate.
To change practice you need to communicate with and show your stakeholders
The benefits of reuse

How easy reuse is

How you have key supporters and significant participation in reuse
To cut through the other noise on your estate and get your staff onboard the reuse journey you need to keep chipping away with these communications. Chip chip chip!
We try to provide you with ideas for a reuse campaign; such as 13 easy actions you can take to increase reuse on your estate- and other easy wins.
One really cool method we have picked up from one of our customers Alan Peddie at University of Edinburgh is......
Stickers!!!!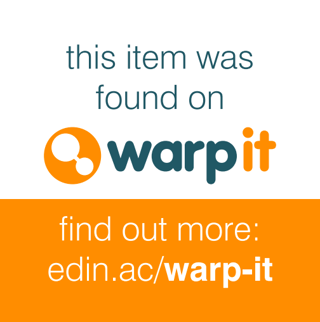 Another example of the stickers being used at University of Edinburgh
That is:
Adding a sticker to any items that are reused to make sure staff know that the item has been reused.
The reasons for doing this are
1) Normalise reuse
2) Show that 2nd hand items do not mean lower quality
3) Show that there is high participation in reuse
4) Tell your staff the good news
5) Acts as a retrieval cue.....what??????
---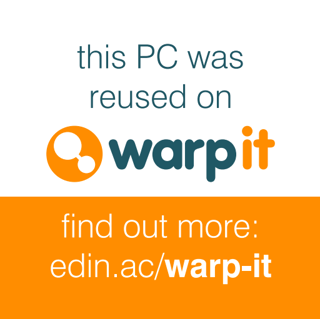 An example of the stickers being used at University of Edinburgh
---
What are retrieval cues?
Stickers are maybe best employed as retrieval cues.
Marketers use 'retrieval cues' to remind shoppers in supermarkets about the adverts they saw on TV the night before. If you are trying to change habits, it is no good convincing someone just once. You need to remind them exactly when they are taking the action you want to change.
Retrieval cues are any stimulus that helps us recall information in long-term memory. So you tell someone to "switch off" at the start of the year during a energy campaign, then 6 months later you can put up stickers reminding people of the campaign using images colours of branding to remind them of what they have learned already.
You can download sticker templates below!
What are you waiting for? Get started now and see why a sticker campaign is the perfect opportunity to increase the reuse in your organisation!
Let us know how it goes! If there are any questions post them in the comments below.