In this post, we will be looking at a feature we have added to the Warp It system that makes life easier for building clearance managers, and allows reuse to be maximised during clearances and decommissions.
Download our template spreadsheet
Go to Bulk Upload Assets.
Download the spreadsheet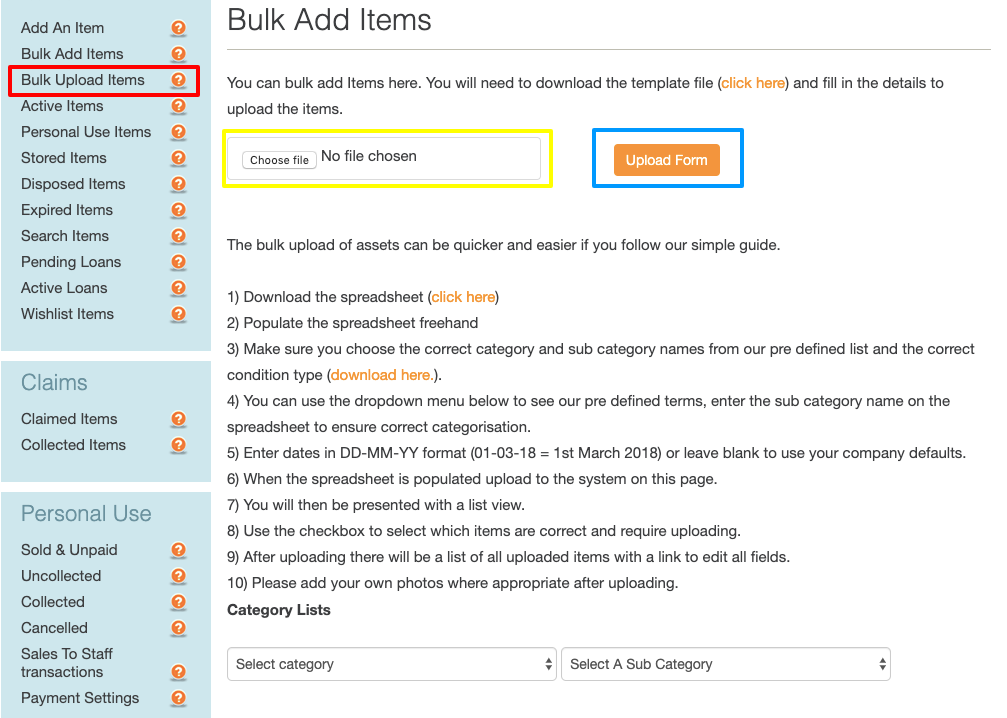 Populate the spreadsheet

Give the template spreadsheet to the person who is cataloging the assets. CLUE: This is great job for an intern!!! We have produced an intern guide to help.
Fill in all of the details.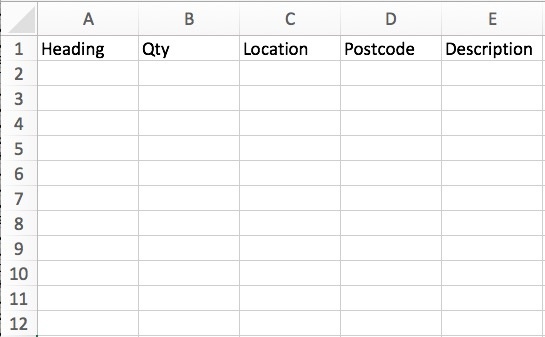 Make sure categories and sub categories match
Make sure that your names of categories and sub categories match ours.
You can see the categories that we use on on that same page.
The person cataloging the assets adds in their assets into the spreadsheet.
Upload the spreadsheet
The spreadsheet is then uploaded to the system. See first image above,
The items are then presented in list view (see below) and their details can be bulk processed- including dates and content . See here.
Click into each record and add in your photos at this stage
Correct any errors - this is usually around category and sub category values not matching.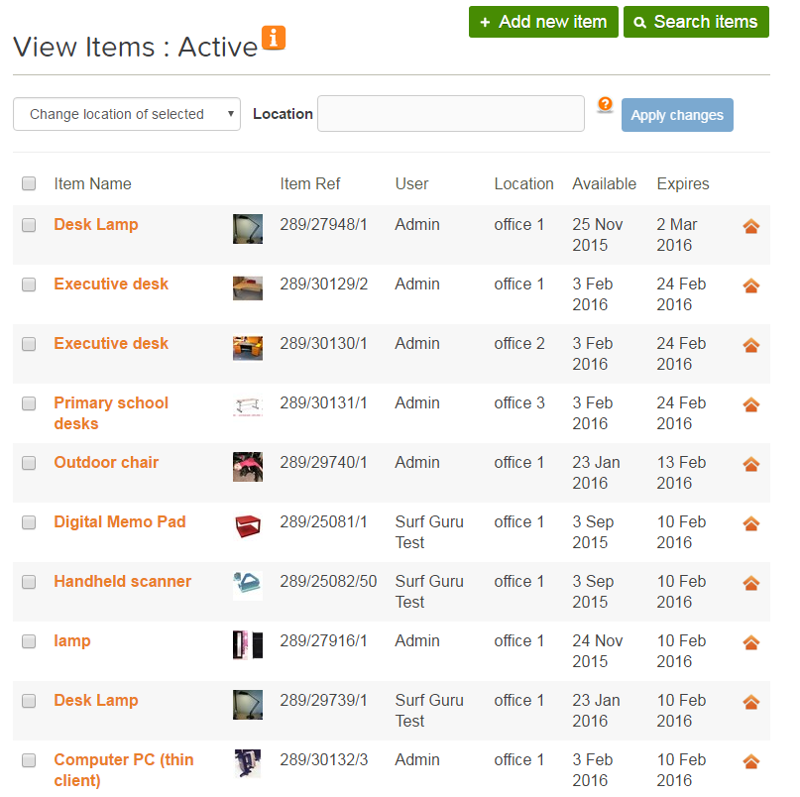 Be aware of errors...
When filling in a spreadsheet manually and then uploading to a system there will be errors as your values may not match our values on the system.
This is a human talking to a robot after all!
In most cases, the spreadsheet will match with the values (for items category and sub category) we have on our databases and that should go live straight away, however there may be errors.
You do need to budget some time, because you might have to go into certain lines on the list view, where the asset hasn't uploaded correctly and do some manual editing to make sure it goes live.
This is especially important around photographs, so just make sure you've budgeted that time. Of course, we're saving you a lot of time by introducing the facility to add thousands of assets in one go.
Don't worry too much about the errors as you can bulk edit lots of items in one go also. See here.
and when you have uploaded.....
---
Use the download below to communicate your building clearance