The NHS in England, Ireland, Scotland, and Wales has pledged to become net zero and build climate resilience, following the COP26 summit in Glasgow.
No time frame was given for all the UK's health services to reach the net zero target, but NHS England already set out plans last year to hit it by 2040, with an aim of an 80 percent reduction between by 2028 and 2032. It has also pledged to go net zero across its entire supply chain by 2045.
As the biggest employer in the UK with over 1.3 million staff, the NHS is responsible for around 4 percent of the UK's carbon emissions every year, it is critical that it achieves this goal.
To do so, every part of the health system will need to focus efforts on increasing sustainable and energy efficiency, adopting innovative greener products, and changing services and behaviour.
Moving away from the 'Take-Make-Dispose' economic model towards a circular economy is central to achieving these ambitions. Activities includes reusing, repairing, and refurbishing medical devices in particular but also furniture, equipment, and other items. This all brings significant benefits including increased value recovery, economic growth, reserving resources, and reducing the impact on the environment.
Notably, NHS procurement processes alone are responsible for 60 percent of carbon emissions, and a recognised benefit of reuse is substantially reducing the need for procurement of new items.
Of course if you can reduce unnecessary procurement you can also save money. NHS Greater Glasgow and Clyde have saved over £1 Million for example . Case study here.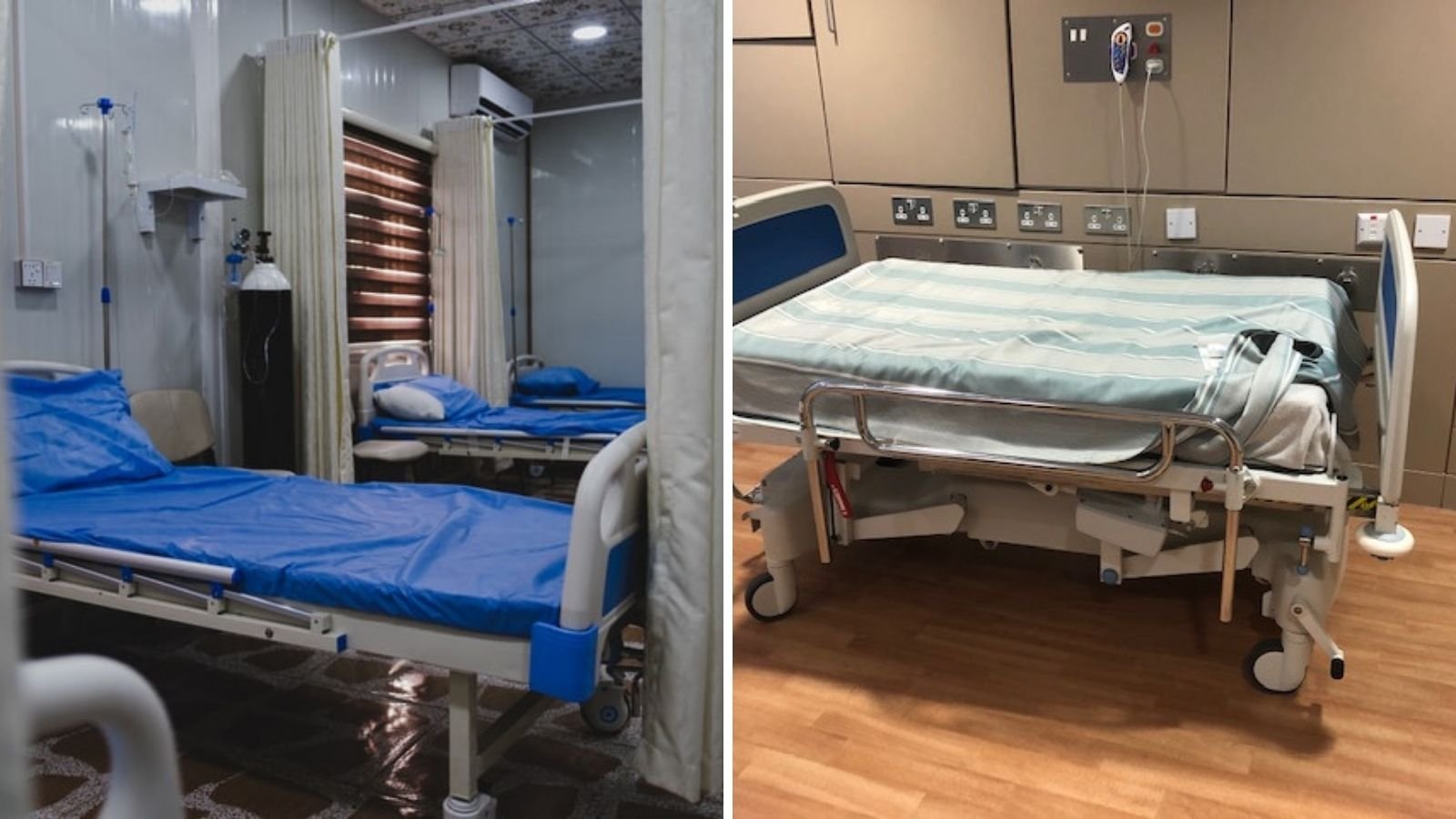 Above: by reusing surplus assets over 60 NHS Trusts have made significant monetary and carbon savings.
It's an approach that is recognised and respected in the NHS, with over 60 NHS Trusts already working with Warp It to redistribute unwanted furniture and equipment, making significant monetary and carbon savings.
Cumulatively they have so far saved an incredible £5.1 million and saved 900 tonnes in waste.
Isle of Wight NHS Trust saving £150K and 50 tonnes of carbon in 2 years. Case study here.
By facilitating and tracking the internal redistribution of surplus assets, NHS facilities can understand the social, environmental, and crucially, the financial benefits of reuse. By reusing surplus assets within Trusts and between Trusts, NHS Trusts can form mutually beneficial partnerships, all through the basis of trading unwanted and old items.
Nottingham Healthcare NHS Foundation Trust reported savings of over £10,000 and avoiding over 100 tonnes of carbon in just one year thanks to reuse. The Trust signed up to Warp It as part of its ongoing commitment to sustainability and has integrated the service to rehome unwanted furniture, electrical equipment, and office consumables, making it even easier for people to take actions and help the Trust move to its Net Zero target by 2040.
The Shrewsbury and Telford Hospital NHS Trust, which runs the Royal Shrewsbury Hospital (RSH) and Telford's Princess Royal Hospital (PRH), reported saving £88,088 in the last financial year alone using the Warp It redistribution system. Since joining Warp It in 2015, the Trust saved a total of £367,321, avoided 67,449kg of waste, and has created one new full-time reuse job post.
Humberside are approaching £300K savings.
Many of the Scottish NHS Health Boards are over 100K savings with many approaching £250K. Case study here.
And we have lots of case studies like this!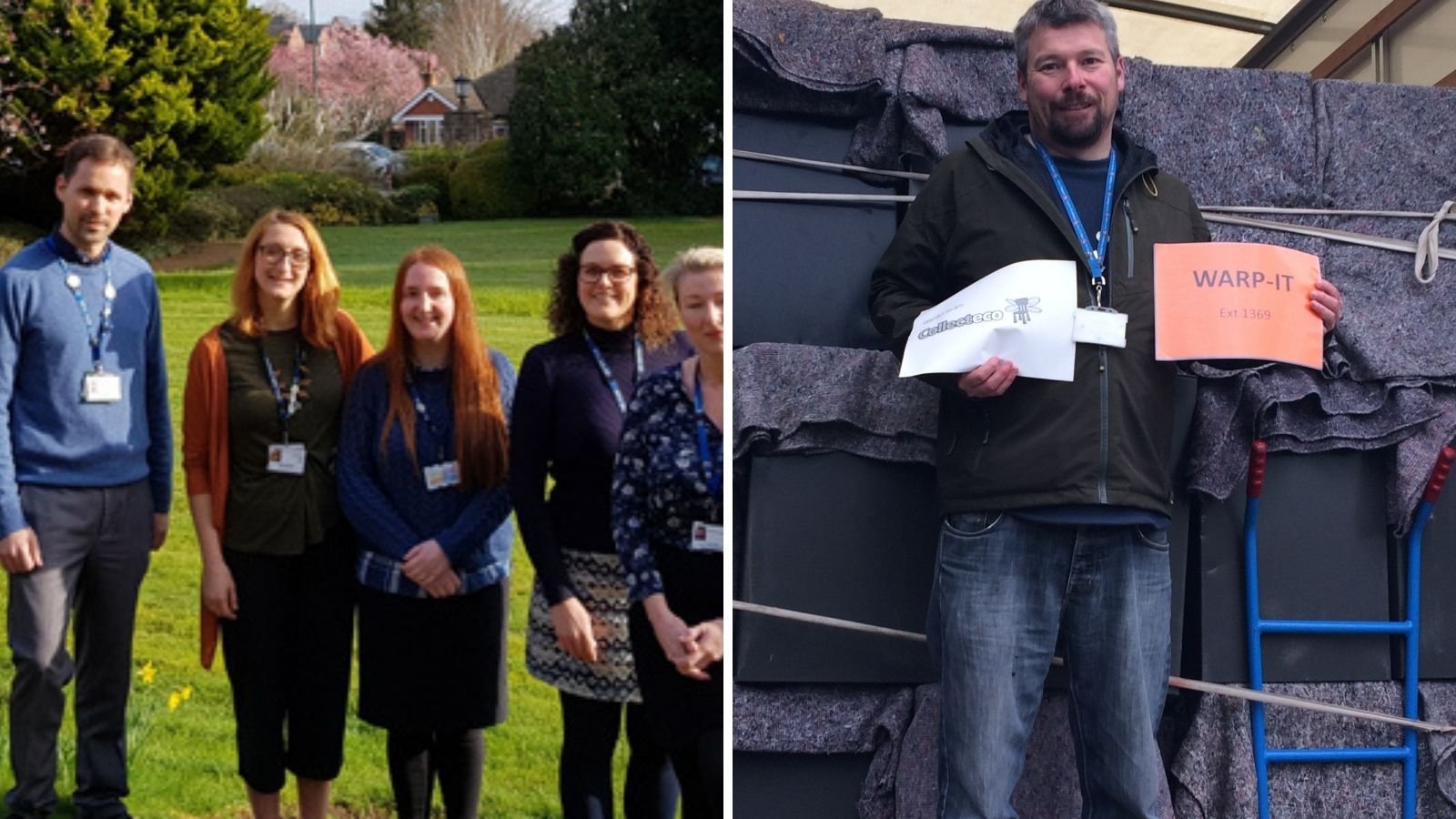 Above: Nottingham and Shrewsbury and Telford NHS trusts have both reported significant savings thanks to Warp It.
Similarly, since joining at the beginning of the 2021 financial year, the Royal Devon and Exeter NHS Foundation Trust has saved over £1,600 in waste by donating items to a charity in Sri Lanka. This outcome supports its Sustainable Development Management Plan, which aims to make the Trust more environmentally friendly and supports Exeter City Council's aim to make Exeter a carbon-neutral city by 2030. The Trust also donated 1,000 pieces of hospital bedside tables and lockers, estimated to be worth £187,500, to Sylvia Lanka Foundation, who helps marginalised communities and victims of natural disasters access healthcare.


Reuse is integral to supporting the NHS to meet its ambitious net zero goal and accelerate the use of a sustainable, resource-efficient circular economy.
The benefits are undeniable and far-reaching. Lower emissions, reduced waste, using resources in a sustainable way and removing the need to contribute to landfill.
Instead of spending money, reuse saves money and helps NHS funds to be re-directed towards the well-being of patients and staff. Importantly, Warp It also makes it easy to engage with NHS staff in a meaningful way as they embark on their net zero journey.
Read more on how Warp It has impacted the NHS.
Start reusing today and register with Warp It.
Read how to donate your surplus assets to charity on Warp It.