Non-profit organisations operate as businesses and donating furniture, stationery, equipment, and other items will allow them to focus on their core activities, be innovative, and sustain their work.
To date, the Warp It community has contributed over £3.7 million worth of assets for good causes. This has largely been driven by a move to clear spaces as organisations put in place different ways of working, such as remote and home-based or hotdesking, as part of Covid-19 recovery plans and longer-term sustainability goals.
Recently, mental health charity, Healing for the Heart, has refurbished its therapy rooms with £3,000 worth of office furniture, while youth charity, The Element Society, was able to kit out its public-facing spaces with hundreds of chairs and desks, making them suitable to host a range of events. Both charities reported that these donations allowed them to focus their funds on their core activities and continue their outstanding service to their communities.
The range of items donated to the third sector through the Warp It system is enormous. Furniture often includes desks, chairs, coffee tables, filing cabinets, whiteboards, sofas, and magazine racks, while stationery can include staplers, pens, pencils, labels, folders, scissors, sticky notes, paper, notebooks, envelopes, binders, and clipboards.
Unwanted yet perfectly viable hospital furniture and a wide range of medical equipment donated by NHS Trust hospitals throughout the UK have proven exceptionally valuable for a number of charities.
The Sylvia Lanka Foundation was given a range of birthing beds, cots, bedside cupboards, tables, and lockers to reuse in rural hospitals in Sri Lanka, where many of the hospitals lack basic resources resulting in patients being forced to sit and sleep on the floor during their hospital visit.
Similarly, MedAid, a charity distributing unwanted medical equipment to where it is needed the most has been able to help under-resourced hospitals in 11 countries. The medical equipment has varied from generalised equipment, such as gowns, gloves, and masks to specialist instruments such as craniotomy sets and bone marrow biopsy needles.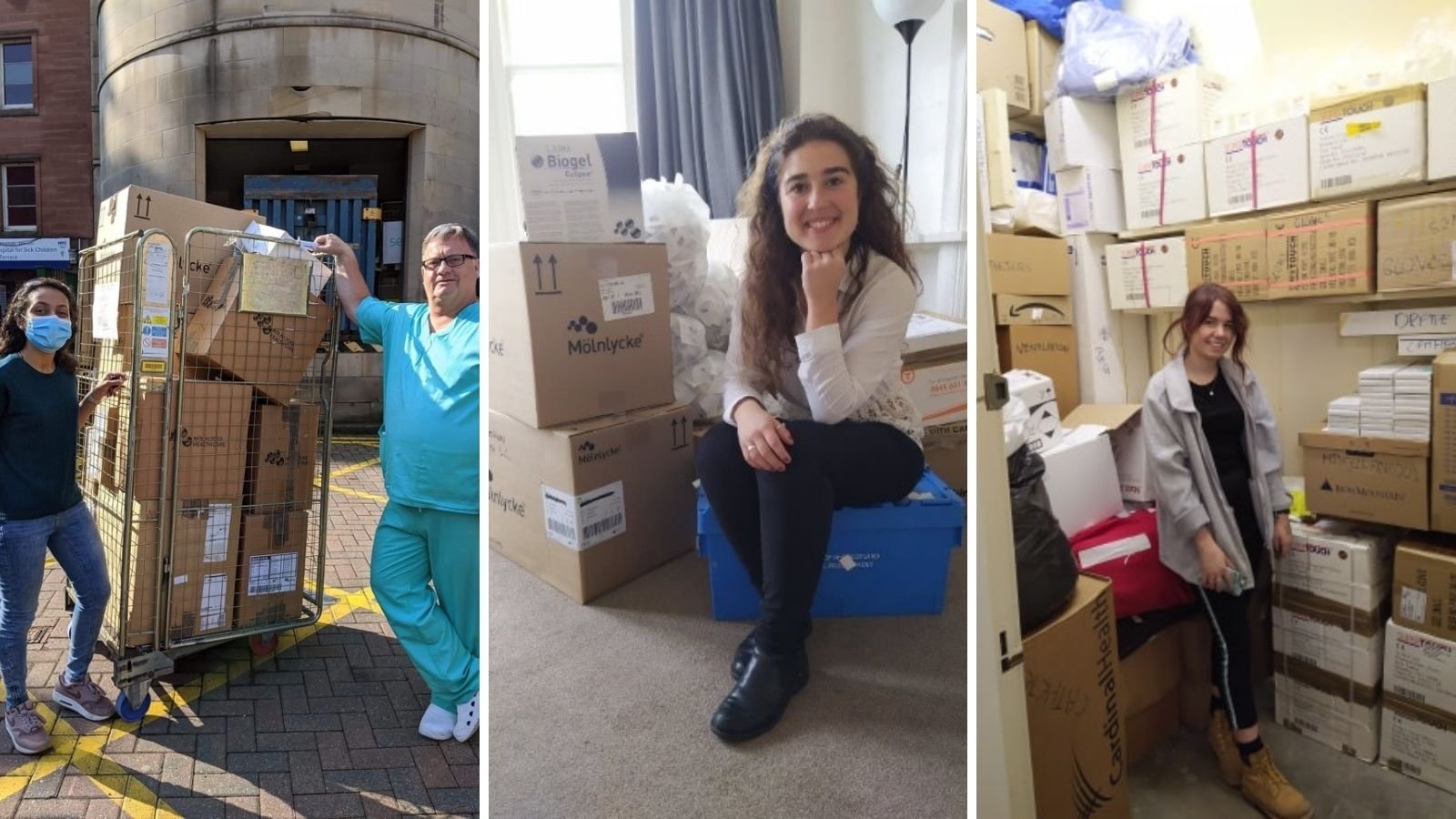 Above: the Warp It community has contributed over £3.7 million worth of assets for good causes.
Other third party organisations benefiting from the Warp It service include schools, social enterprises, and community groups like the Glasgow-based Cambuslang Allotment Gardens, which revamped its clubhouse with furniture and the Walthamstow Stadium Area Residents and Community Association, which successfully organised for a local school to receive unwanted stationery.
It is clear the benefits for charities, social enterprises, community interest groups, and schools are huge and, with 1,500 charities community groups, or schools registered on the system and a further 50 joining Warp It each month, it is an area of rapidly growing interest.
With this in mind, we're hosting an online event to explore how to expand this work even further. We want to help even more charities and see even more organisations donate items they no longer want or need to good causes. We will cover the following:
Key considerations
What are the barriers and issues?

Who is liable for the assets?

Health and safety; ensuring all donations are safe and fit for purpose.

What happens to these assets when third sector organisations want to eventually replace them?

How can we overcome any barriers to encourage further involvement in the Warp It community and further afield?

What is the value of assets to charities and other third sector organisations?

How can we increase engagement and ease of access for donations? This could include assisted donations and share days.
Areas of improvement within our software may include:
Tracking assets being donated to third sector organisations and ensuring safety.

Making the donation process as simple as possible.

Extending the service to include householders.



Join us on Wednesday 8 December via your computer or mobile app here. This event is designed for Warp It admins, charities, schools, community interest groups and anyone interested in donating or receiving furniture and other surplus items and equipment.