We are joined by Alex Jones and Gary Stratmann from University College London, to discuss their reuse project and the impressive work they've done with Warp It.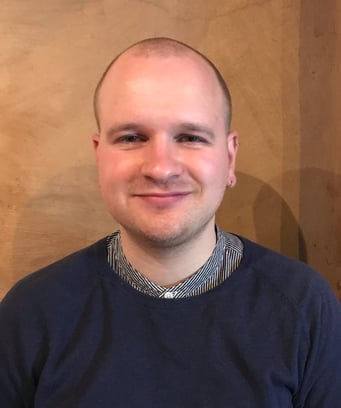 Alex Jones
Can you tell us about your role as the first Sustainability Procurement Officer at UCL?
Alex: I Initially joined UCL to look at sustainable procurement, as UCL's first Sustainable Procurement Officer, because there wasn't anyone in this role. I began working between procurement and sustainability. Part of my role has since changed to EHS Officer, which means additionally looking after the university's EMS.
Gary: I'm part of the Facilities Services team and am the Waste Manager too. It's my job to sort out waste on a daily basis and I'm working on Warp It as well as other systems. I'm trying to get things reused instead of simply thrown away. You could say I'm trying to maximise waste diversion to minimise the amount of waste being needlessly thrown away.
Alex: Gary is looking at what we have. I'm looking at the assets, suppliers, and resources, and that's how we link together.
What was the problem that caused UCL to start a reuse project?
Gary: The start of Warp It was before both of our times here. Our predecessor in this area got Warp It moving. However, the first thing that came to my attention was the substantial amount of disposal requests for things like furniture, equipment, and stationery. Paul Monk, our predecessor, came across Warp It, either online or through a conference, and saw it as an option for reuse and redeployment, as opposed to binning items. That was back at the start, and when we opened Warp It up to our members, it was primarily about moving items from one individual to another. That got the ball rolling, and we've been carrying on the good work that Warp It does ever since.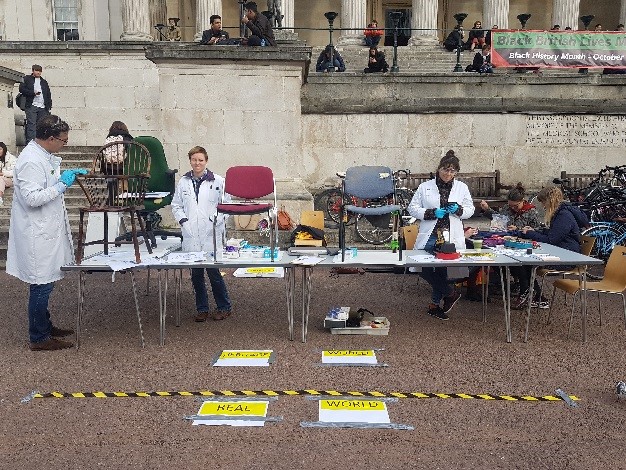 Repair cafe at UCL
Can you tell us about your reuse journey and how you've overseen growth?
Gary: When I took the role over from Paul Monk, it was basically the case that I was immediately running it, and I had to get right up to speed with how it worked. I began approving new users and doing in-house monitoring, making sure the platform was being used properly, that queries were being answered, and explaining what can and can't be done. I do the day-to-day admin.
Alex: Warp It grew organically at UCL without too much drive, though recently we've been increasing comms through articles and stories about reuse. We've also been looking at where we can do strategic training workshops around Warp It for key teams and departments on the estate who buy a lot of furniture. As reuse has become a bit more prominent over the last two or three years, particularly furniture reuse, we want to see how Warp It performs as other reuse processes come to fruition, then we can see if they match up. We use Warp It for P2P sharing, but we have other internal processes in place for large scale projects and refurbishments.
Gary: In our new staff induction process we do a sustainability e-learning Moodle course, which is mandatory, and mentions Warp It. That might explain why we have so many signups on our system. Also, if you go to some of the waste pages on our website, you will see a section describing Warp It, explaining how we reuse items. We try to keep it fairly front end. Also, if we get individual requests for items, we tend to point them to Warp It too. All you need is a UCL email address and after that, it's easy to sign up. There are also inactivity reminders, as we want users to stay active. One major part of our journey has been the communications around waste, reuse, and sustainability, and the other has been having an engaged customer base who want to reuse. It's a mentality.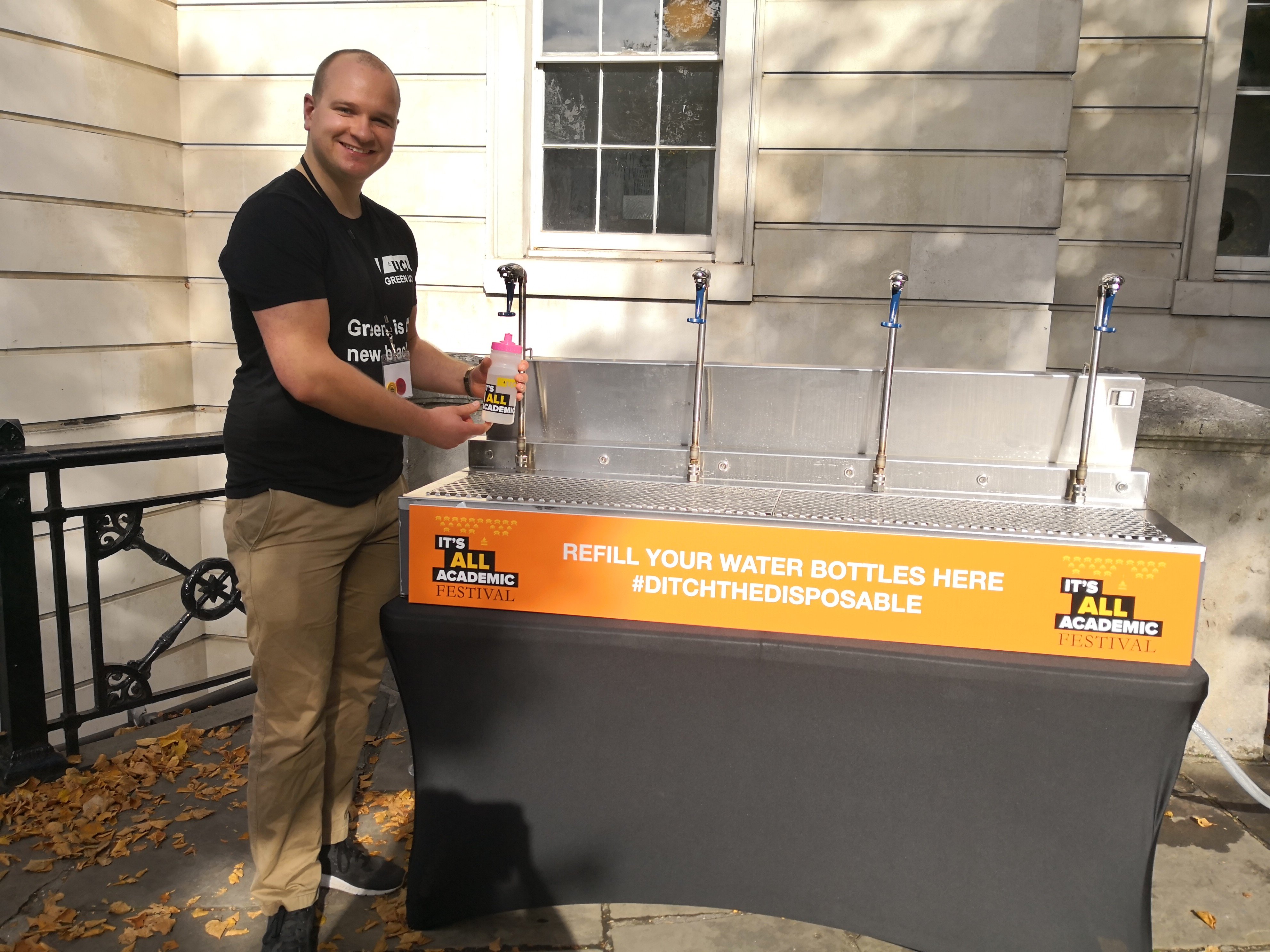 What barriers have you faced and how did you overcome them?
Gary: One major problem has been in expansion and having partners, mostly in the form of charities and other universities. By and large, if someone claims something internally, they can have it moved for free by our portering team, but if it's an external claim, there is likely to be a cost incurred. We have to explain to people that they are going to have to pay for transport one way or another. Another challenge is surrounding storage. When someone lists something on Warp It and they want it gone immediately, we can provide short term storage for when they need the space freed up immediately. We can store it for days, or maybe as much as a month. If it doesn't get claimed quickly, it might have to be disposed of.
Alex: Our main challenge is storage. We are situated in one of the busiest locations in one of the busiest cities in the world. We have great ideas, but space is at a premium and everyone wants more of it.
Gary: Another challenge is about the reuse of electrical goods, particularly the concerns about external claimants suffering injuries. It's one of those areas where we must be completely compliant in order to satisfy the legal team, which is hard.
What are your top tips for success?
Gary: I think for me, it's ensuring that people have the right information available to them and that they are in a position to make use of Warp It. It should also be easy and straightforward to access and use. I've noticed, being an admin, that I have to approve many applications. One area that can be tricky or make people upset is when there's a delay on approvals. So, make sure everything runs quickly.
Alex: Be very clear with the benefits, the what, why, when, and where. People assume that reusing a big item has a big impact, and a small item has a small impact, but this is not necessarily true. It's important that we do our research thoroughly and get our data correct from the start, to identify the actual environmental and financial benefits of reusing something.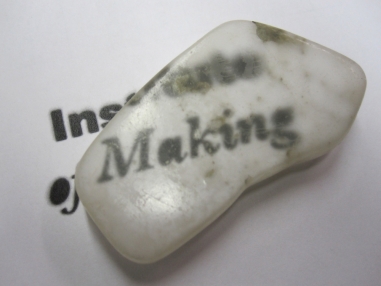 What's next for UCL
Gary: From the point-of-view at my end, we will continue to use Warp It for peer-to-peer trades. We want to do more work with central resources, but we need manpower and space, both of which we don't have at present. The other thing is having a better idea of the sort of things people are looking at, as our work can be quite seasonal, such as when students come and go, and when buildings get refurbished. We want to get ahead of the curve to maximise reuse. We want to make sure that if people are searching for items, they go to Warp It.
Alex: Because of the Blue Planet effect, we have seen increased academic work into reuse. Interestingly, we aren't leading on some reuse projects at UCL but rather taking part in them, with several departments interested in reusing plastic. Archaeology wants to do a repair cafe at UCL, inviting experts to show how to repair and reuse items like clothing and furniture While our Institute of Making are researching plastics alternatives. Being led by other departments is a cool position to be in.
What else can you tell us?
Gary: We want to start looking at the departments and see what can be done. Firstly, that means supporting them. Secondly, that means seeing what can work and what can't. We recently found that biodegradable cups and cutlery are impractical here. How do we communicate that? One of the problems with sustainability or environmental agenda is people having narrow ideas that cannot be economically managed in the right context. An example of this is recycling bubblegum, as it's not economically feasible for us to do so at present, and the carbon footprint of moving it doesn't offer any environmental benefits. We need better information and education.
---
Want us to feature your organisation?
Get in touch today and we can put a free case study together.