Welcome! If you've seen our other signpost articles on getting people to
buy in to your ideas
, and the benefits of Warp It to
the healthcare sector
, just to name a couple, then you'll know how this page functions.
If it's your first visit to one of our signposts, here's a quick explanation:
We have collected all of our articles and interviews that relate to a certain topic and we give a link and an introduction to each one, all on this page. In this instance, we are talking about how to improve collaboration and build support for reuse.
We use real world scenarios to highlight various issues in the world of reuse, so that we can provide real world solutions and you can avoid the mistakes that others have made in the past.
What do we believe?
We don't believe that barking out orders is ever helpful, as you want people to come to their own decision to be a part of your reuse programme, through persistence, positivity and effective campaigning. To bring people on board, you need to start by building rapport with the people you've decided will be most useful for your project.
This is why we've decided to start by exploring...
Collaborating with others
Convincing people's logic and appealing to their emotions: How to get a team to sign up, head and heart. Read here.
Some people are hard to please, but they can be so valuable: How to get difficult people on board with your project. Read here.
Senior management are often open to new and progressive ideas, but they could take a bit of warming up: 10 ways to get senior commitment to your project. Read here.
Work with the procurement department to give them ideas, they are in a great position to promote reuse: 15 ways the procurement department can stimulate reuse. Read here.
Building an implementation team is one way to make sure your rollout is effective. Check out our implementation team guide. Read here.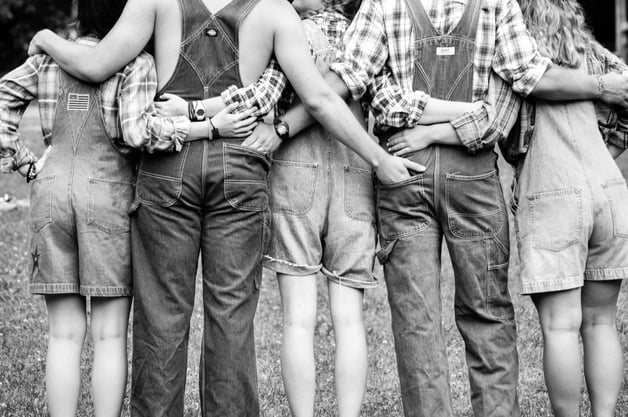 Building support for your ideas
Get everyone involved with a project to show the benefits of your ideas: How to deliver a stationery amnesty. Read here.
Promoting your program might not be easy, and it will take a lot of different ideas that target different angles: 13 quick actions to promote your reuse program. Read here.
Using a reward system to promote reuse in the organisation is a great idea: How to incentivise reuse of surplus assets, furniture and equipment. Read here.
Fix other people's problems and get them on your side: Solving problems in procurement, waste management and facilities management. Read here.
It's unlikely that your project will blow up on day one, so you'll need to spread the word organically: How to create a buzz around your project. Read here.
Growth interviews
We brought in Kirsty Hughes from Heriot Watt University in Edinburgh to talk about procurement, building teams and rapport and driving reuse up the supply chain. You can read that interview here.
Andy Hay from NHS Tayside was keen to reinforce the idea that procurement is essential for helping you grow a reuse project. Read his thoughts.
Warp It interviewed Jake Lester from Colorado State University to talk about how he grew his IT refurbishment project; it's full of great ideas. Read the interview here.
Mike Howroyd from Leeds University provided us with loads of solid tips for growing a reuse programme. Check that out here.
Ruth Innes from NHS Highland was kind enough talk about the reuse project there, which easily broke its targets, more than tripling them! Read that here.
This page will be growing over time as we add new resources to our content library, so bookmark us and visit again soon.
---
Want to get buy in and support for all areas of your work life? We are hosting a FREE webinar to show you how, with actionable tips that you can start using immediately!