Here is how operators of national operations can benefit from our services and add value to their internal staff and various sites.
What is Warp It?
Warp It is a tool used by many large organisations to reuse and redistribute surplus assets around national regional and local estates, organisations, and even too third parties. (9 min in depth video here)
The Facilities Management function
Organisations have FM or logistics staff moving assets (furniture, equipment, fixtures and fittings etc) around, disposing of assets, and reusing assets.
These FM staff might be internal, or from an outsourced company, be it national or local
Organisations need their help for lifting, shifting, breaking things down, disposing, moving things around, and trying to find new homes for reusable assets (if reuse is something on the radar!).
How does Warp It support local and national Facilities Management/ Logistics?
We provide an easy way to re distribute assets locally and nationally. We do this by providing a marketplace that all of your staff can view - and see where assets are available now or in the future.

So local regional and national sites can plan their procurement needs around surplus assets that are available now or down the line as part of the building clearance/ refurbishment process.

You can also make assets available to 3rd parties like charities and schools.

And of course you reduce waste!
But, do people even care about reuse? Of course they do! The Estate Director loves reuse. The Waste Manager loves reuse. Your regional depots or sites love reuse!
Warp It puts you in a position to easily implement a reuse programme so that your sites start to save procurement and waste costs..... and you do the right thing,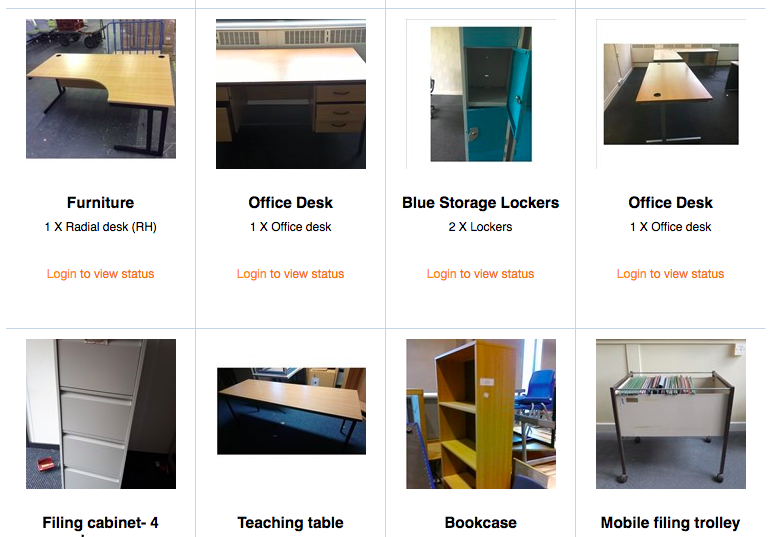 Why would you go to the trouble of a reuse programme?
Firstly, you're going to be offering massive financial savings, some of them through reduced procurement, and some of them through reduced waste management costs. You're going to actually reduce the amount of waste created, which is great for their sustainability reporting.
You're also going to be introducing a method of ethically disposing of assets, by passing them into the 3rd (charity) sector in a safe and legal manner.
Fewer skips and dumpsters made up of bulky reusable items, like desks and chairs, once removed from the waste stream, will help the organisation massively.
Pushing the reputation agenda
Your estate needs to look and feel good to its users- that might be internal staff but it might also be other contractors and even the public or customers! How can that be achieved if eyesores such as skips and wasted assets are laying around? How can that be achieved if waste trucks are constantly coming into the estate (a visual metaphor for wastefulness)?
These days there is nothing worse than letting your stakeholder see you scrapping reusable items.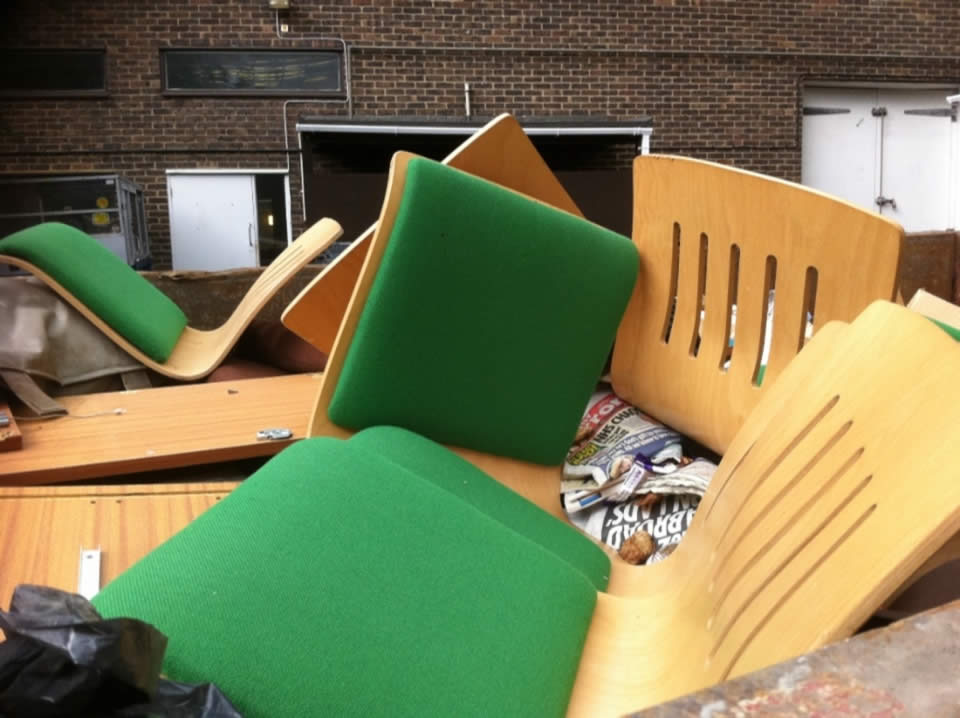 If you can present the argument to the organisation that a reuse programme will improve their reputation, you can make an easy sell.
The question remains…
Do you want to improve the look and feel of the estate?
Do you want to reduce risk of reputational damage?
Do you want to reduce procurement costs?
Do you want to reduce waste costs?
If so join our next webinar.....
---
Still not sure how useful reuse can be?
Check out these 7 organisations
who have proved the model