E-waste, or waste electrical and electronic equipment (WEEE), is the planet's fastest-growing waste stream.
According to the Health and Safety Executive (HSE) an estimated two million tonnes of electrical items are discarded by householders and companies in the UK each year.
Moreover, IT and telecoms e-waste in the UK has increased by 98 percent since 2008, according to a new analysis of Environment Agency (EA) data.
The range of electrical and electronic equipment is wide and includes:
Appliances such as fridges, cookers, microwaves, washing machines, dishwashers, vacuum cleaners, irons, toasters, clocks, and games consoles, drills, saws, sewing machines, and lawnmowers. Equipment such as smoke detectors, thermostats, heating regulators, hot drinks dispensers, and money dispensers.
IT equipment including computers, copying equipment, cables, telephones, calculators, radios, televisions, music systems, and camcorders.
Medical devices such as dialysis machines, analysers, medical freezers, and cardiology equipment.
It's vital these devices are disposed of correctly because they contain hazardous substances. The consequences of improper e-waste disposal can see harmful elements released into the environment contributing to water and air pollution as they decompose in landfill.
Incorrect disposal also eliminates the opportunity to refurbish or repair so the item can be reused, or the chance to recycle and recover valuable materials and resources.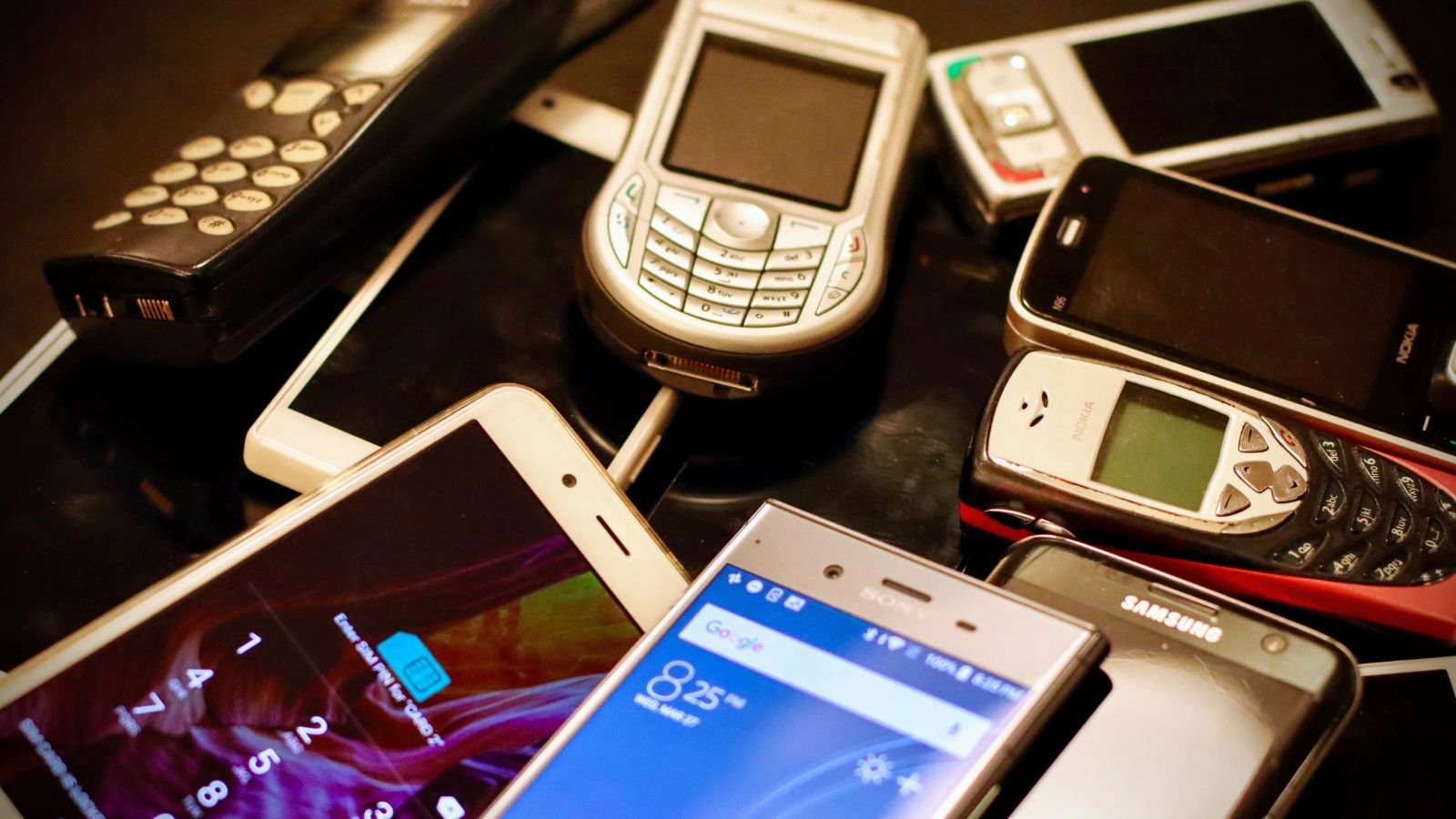 Above: where do all the phones go? Mobile phones are just one kind of electronic device that can be reused.
If items are in good working order, they can, and should, be reused.
The Warp It reuse and redistribution system makes it easy to do this within an organisation and externally to other organisations, schools, and charities.
Edinburgh University has done just that. Each year, the university used to send around 3,000 PCs to electronics waste contractors for recycling. Warp It allowed them to rehome most of these electrical goods internally and with a small spill-over given to a local repair and refurbishment company. Read the interview.
Reusing or donating working electrical goods is always better than sending them for recycling or, worse, to landfill.
Benefits include saving money, reducing waste disposal and procurement costs, and saving staff time. It also reduces your impact on the environment by reducing carbon, energy, and waste – all vital steps to realising a sustainable and circular economy.
Read our in-depth report on the benefits of reuse.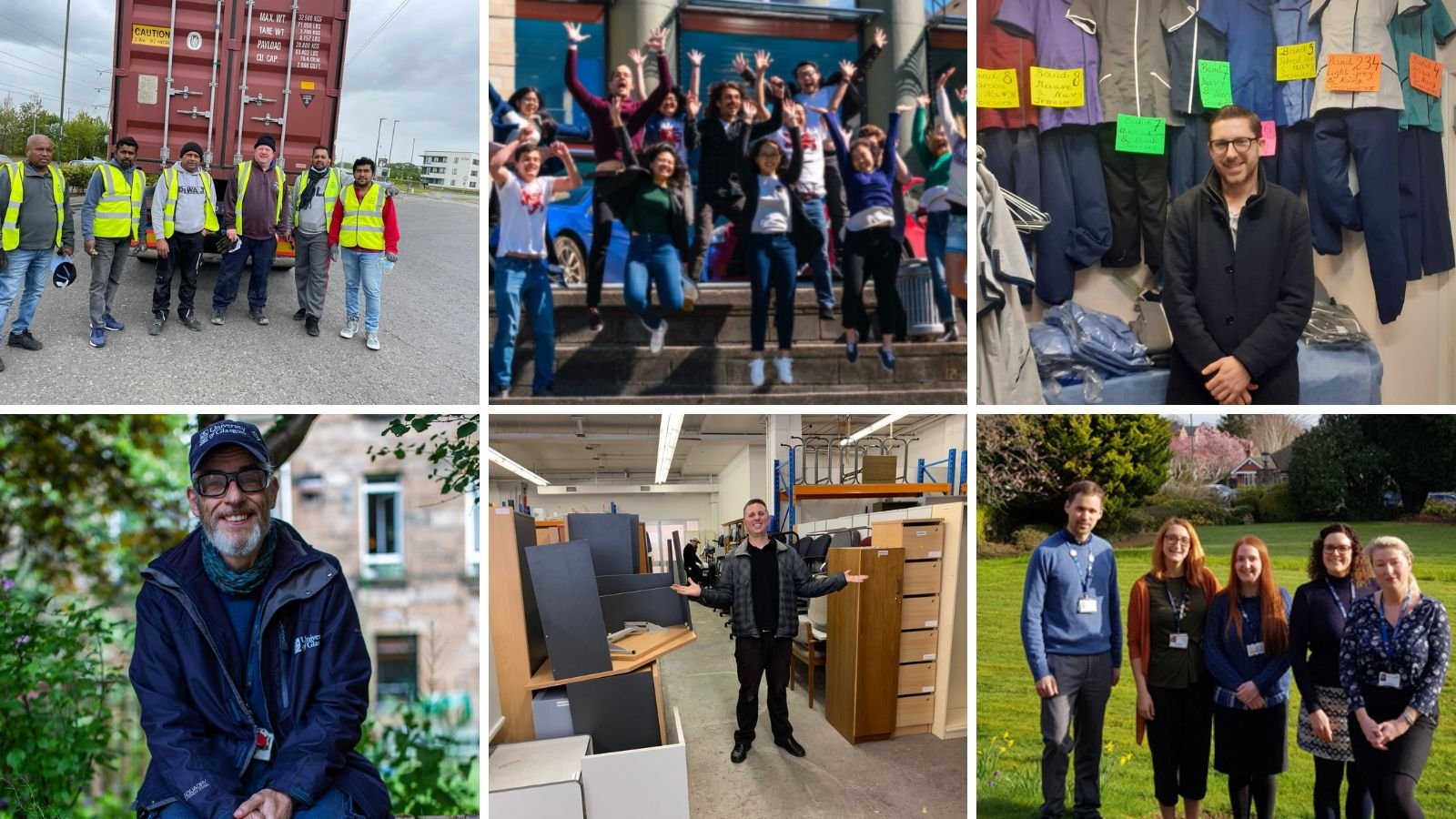 Above: the Warp it community has donated over £5.4 million to charitable causes.
Reuse will also help you increase your social impact by donating to charities and schools.
Over £5.4 million worth of assets have already been redistributed through the Warp It system for good causes. It's worth noting that for some charities it's important that the equipment is in good working order, while others have technicians who can repair them.
Make circularity a priority for your organisation and start reusing today. Take the online tour and get in touch to join the Warp It reuse community.
Register with Warp It and donate electrical equipment and other old or unwanted assets.
See more on how charities benefit with Warp It.