Warp It is pleased to welcome Karen Gallagher, Sustainability Manager at the University of Exeter, to talk about their reuse project.
Their journey with reuse started many years ago, but they are one of Warp It's newest members, having done a soft launch back in August 2018.
In this case study you are going to find out about:
The reuse journey
A change if attitude towards the benefits of reuse that took several years to implement
University of Exeter's challenges and successes
How they feel about ranking top 10 on one of our league tables
What was the problem that encouraged your reuse project?
We have an absolute recognition that whilst we had been doing some good through reuse for many years, on an informal basis, we still had too many repeated examples of furniture turning up by back doors and sitting in the rain. We had too many perfectly serviceable items sat in the disposal route.
We knew we could and should make an organisational change because all of this was not good for our reputation. Especially in a time when universities have to be very careful with finances and where money gets assigned, we knew cost avoidance was going to be very important. The combination of environmental, cost, and sustainability benefits, as well as the improvement to our reputation, were our incentives.
What can you tell us about your reuse journey?
I've been with the University of Exeter for 10 years, and in the very early days of my role, we were doing some basic reuse. However, it was focused more on the end-of-term student reuse, because there was very little reuse between staff at that time. A couple of years in and we started an email group. In this, people would post things, ad-hoc, and I would say it was quite a random collection of people that received these emails. I would try and follow the emails to monitor reuse.
When we first saw Warp It five or six years ago, I knew it was a great idea for driving reuse forward, but at the time we simply didn't have the funds for it. We weren't sure if the software was going to be a burden, especially for our portering staff, who might be constantly moving stuff around. We were also concerned about our limited storage. It was an entrenched belief for four or five years that Warp It would be a burden. Eventually, we received some funding from the registrar and decided it was worth doing a 1-year trial to find out once and for all.
One thing we knew at the start was that the level of reuse before Warp It was around £25,000 per year, so we used this as a benchmark. Since we launched at the beginning of August, we have saved £17,700 (as of Dec 7th 2018), but I'd say this was a slow launch, and we've only been working on it properly since the end of September. Our target for the first year is to exceed £25,000 in savings and prove the business case. We feel very confident about this. The biggest opportunity for reuse is the big summer clearout and some refurbishments, and so we think our savings so far are quite conservative against what they could be.
What barriers and challenges have been overcome?
The main barrier for the University of Exeter was getting people to realise the benefits of reuse and understanding that Warp It would not be a time burden and that it wouldn't need micro-managing. Since we started, I've only had one or two requests on functionality, everyone else from our 316 members just automatically knows how to use it because it feels so much like eBay or Amazon.
We've also seen that moving items around is way easier than what we were doing before. Instead of calling around and asking for spare chairs, and giving descriptions and dimensions, people can just go and have a look. It saves time on conversations and it prevents people from claiming things that they might later regret.
Getting funding was a big challenge. However, we were able to capitalise on some funding from the registrar and now we have the opportunity to build a great business case during this year. We want people to feel and taste the benefits of reuse, instead of it being a theoretical or academic discussion. I'd say that right now, there's such a good and strong buy-in for Warp It that there would be a lot of negative feedback if we were to get rid of it.
The University of Exeter is in the Warp It top 10 for quickest payback. What happened in those first 31 days?
For me, this was a massive signal of the appetite that existed in the organisation.
We were rolling out the system in August, which can be quite a quiet time, but bear in mind it was a soft rollout of around a dozen people, in order to user test the system. We didn't advertise the system university-wide until October, just getting some key individuals that we knew had assets and an interest in the system involved, during that first month, was all we needed to do.
When we were ready to go live and start getting more staff members on Warp It, we got a graduate to go into our store and catalogue everything in there. This meant that when the rollout started, we had items that could be listed and reused immediately.
There was a bit of a hiccup though. On the day when I was going to publish a newsletter to the entire university, someone got in touch to ask why there were only 100 plastic wallets on the site. It turns out everything we had originally listed all expired at the same time! Fortunately, we managed to fix this to avoid disaster. (Using bulk process to extend deadlines)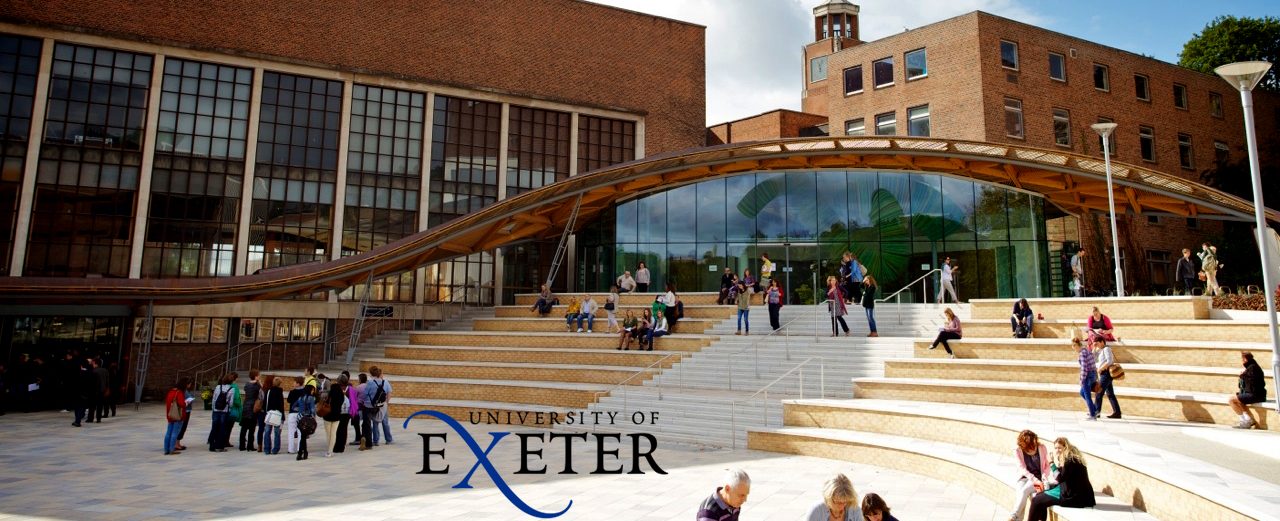 What are your top tips for success?
Make sure you're absolutely ready before you do your rollout. You need to understand the system and be able to navigate it yourself. You need to be able to populate it and fill the database. You need to know the tricks and tips for using Warp which you can learn from a wealth of information on the website. I got our graduate helper to pick out the best launch materials from Warp It to help us get ready so that we weren't overwhelmed.
Another key thing is having great people on board. Our Assistant Facilities Operations Manager, Anthony, is the most important element in all of this. One thing I've learned over the years is that pushing things onto people who aren't bought into the process is not a good use of time. This is why Warp It took us five years to sign up to. Anthony has been an advocate and supporter since he heard about the system, and his buy-in, heart and mind, has been instrumental.
My final tip is to start with a small cohort of people who are going to help you roll it out. The enthusiasm of your ambassadors is important. I say this because whilst the newsletter is helpful, most of our new member signups come from word of mouth. We've got people around the organisation who now redirect people to Warp It whenever they are looking for new equipment and furniture. We've only done two emails sendouts, so we know that word of mouth referral is working.
What's your plan moving forward?
We do really want to start making items available to community partners, but right now, when an item expires, it automatically becomes available to our partners. We want items to automatically stay with us, and stay in our store if they aren't going reused. We want to be able to choose which items get shown to our external partners, because, for example, things like small desks, we would rather keep in storage for reuse later, but things like stools, we know we can give to our partners.
We also want to give people more confidence in the system and encourage them to list things even if they think others won't want them, and that's because we've seen some big surprises. We saw a portable PA system and a pigeonhole both get listed and claimed really quickly.
Our goal for year one is to save £25,000, which we will confidently smash. We also wanted 200 people using the system, and already after a few months, we have over 300.
We want our other campuses to start using Warp It too, but first, we need to assess why they aren't using it already. Are they not aware of the system? Are there portering issues? Do they not have enough items for reuse? Soon there will be a review of our Cornwall campus in Penryn.
---
Would you like us to make a case study
for your organisation?