Over 200 charities and non-profit groups in the UK and overseas have joined the Warp It reuse community since the beginning of the year, boosting total charitable membership to more than 2,000.
The record number of sign-ups was spurred by various large-scale clearances taking place as organisations relocate or adopt new ways of working, such as remote and home-based or hotdesking, as part of long-term sustainability goals.
NHS Trusts, universities, local authorities, and other large organisations use Warp It to rehome redundant or unwanted assets preventing them from being binned.
Many of these goods are donated to charitable causes and the total value reached over £5.4 million in March 2023.
Charities using the system includes Healthcare for Africa, Healing for the Heart, The Element Society, The Kori Development Project, MedAid, North Norfolk Aid for Ukraine, Refugease, and Sylvia Lanka Foundation (SLF).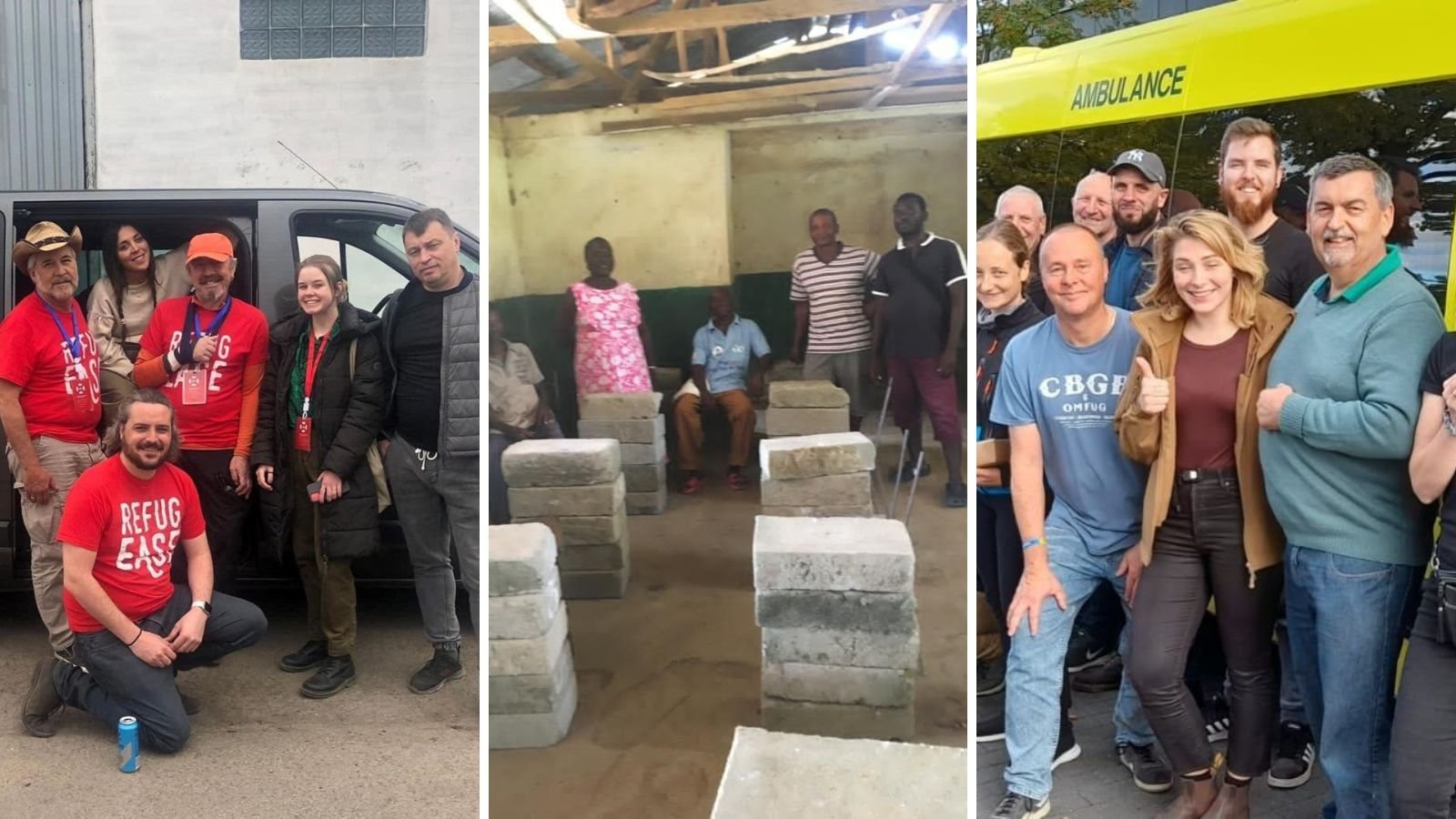 Above: Refugease, The Kori Development Project, and North Norfolk Aid for Ukraine are just some of the good causes supported by Warp It.
Warp It's founder and Head of Happiness, Daniel O'Connor, said:
"Our charity matching service is one of our most sought-after features, which isn't surprising given the benefits reuse offers.

"The charity benefits by receiving furniture, equipment, and other items they need to operate smoothly without having to dip into their limited funding while supporting a circular economy as they are not purchasing new stock.

"And, by reusing unwanted items, organisations save on the costs associated with procurement and disposal while contributing to sustainability and net zero plans.

"Everybody wins and, of course, is going a long way to helping to save the planet."
Warp It members add stationery items, office furniture, medical equipment, and a range of other goods to the reuse system daily. See our round-up of donations given to charities, schools and other third sector organisations by the Warp It reuse community.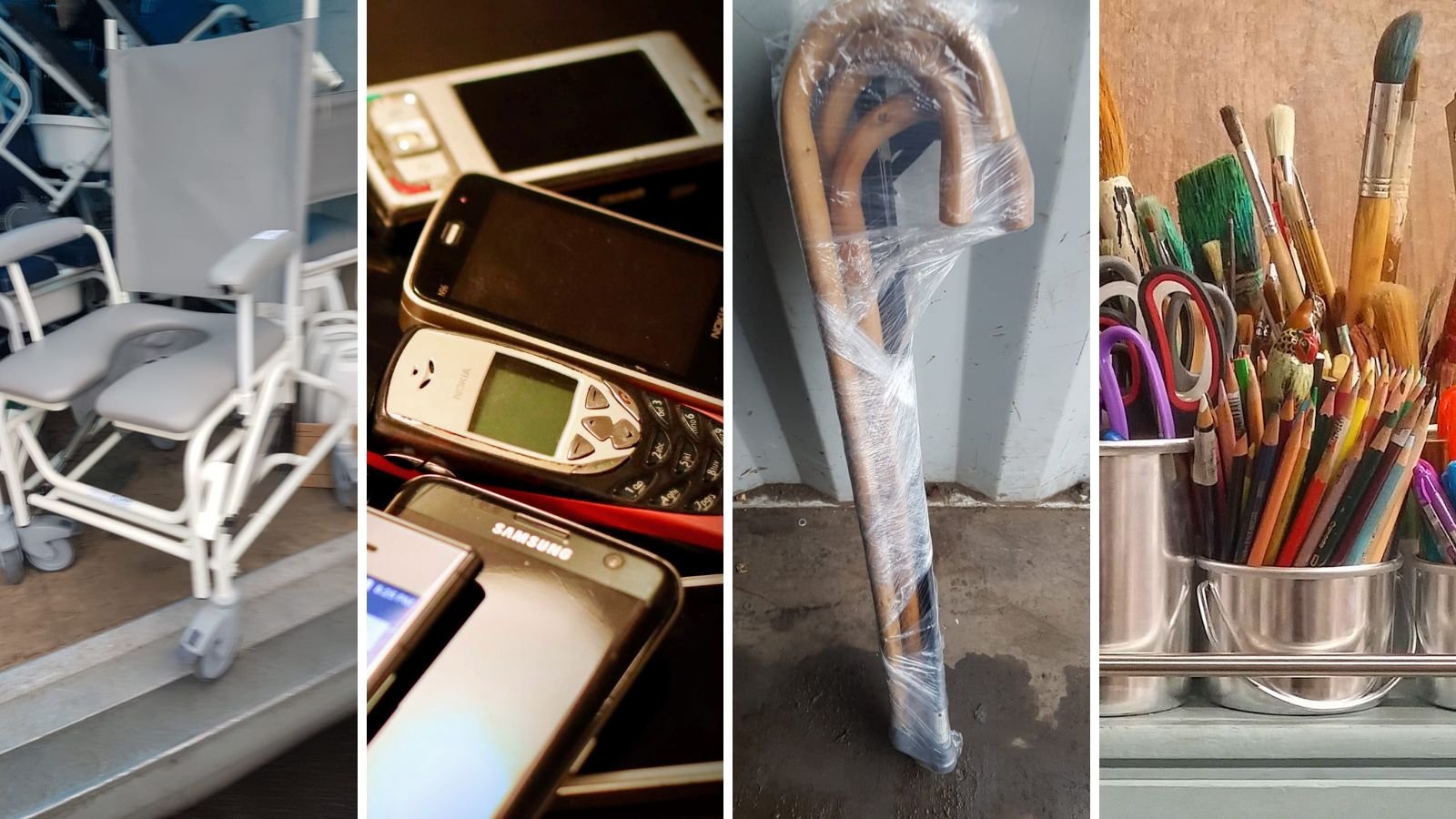 Above: charities can claim a wide range of items.
Daniel added:
"The variety is enormous and the largest item we have redistributed to date was folding bleacher stands estimated to be worth around £15,000. But we get everything from office furniture, stationery, and kitchen equipment to uniforms, hospital beds, walking frames, and lab equipment."
To sign up to Warp It charity service, the following criteria must be met to ensure the safe and legal donation of the items.
You must be a school, charity, social enterprise, or community group with governance documents from either the UK or your own country.
If not a charity, social enterprise, or community group you'll need to affiliate with a charity or school in the UK or your own country.
If you cannot affiliate with a charity, social enterprise, or community group then you need to provide a headed letter from the hospital or institution you are donating the items to confirm that they will accept the items.
Sign up here if you fulfil the criteria and if you have any queries or need assistance, please contact Ben Lynch, Partnership Manager, on 0800 048 8755 or email ben@warp-it.co.uk.
If you're planning a clearance, take the online tour and get in touch to join the Warp It reuse community.
Discover how to donate your surplus assets to charity on Warp It.
Start reusing today and register with Warp It.